I thought it might be nice to revisit some of
New York
's profiles of art dealers from the past 40 or so years since there are some remarkable ones hiding in
Google Books' archive
. They are rich with with romance and heartbreak, high drama and petty squabbles, like any great summer read, and they show the New York art world on its way to becoming what it is today, sometimes with uncanny prescience. Here are some of my favorites.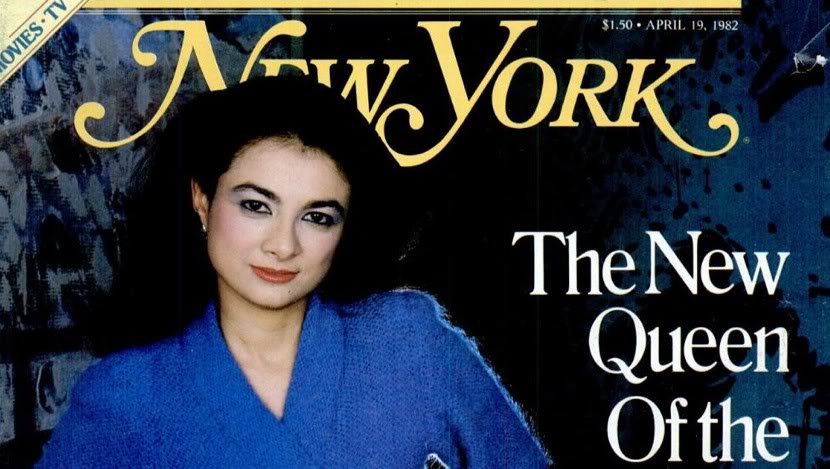 Mary Boone,

New York

, April 19, 1982. Photo by Larry Williams
"The New Queen of the Art Scene," by Anthony Haden-Guest, April 19, 1982:
"Salle is 29, and articulate, with a dark, Jesuitical face. He and Schnabel are close friends, but, as is usual between artists, theirs is not the simples of friendships. Last year, the two agreed to exchange artworks. Schnabel chose first. When David Salle visited Schnabel's studio, he found his own canvas—painted on by Julian Schnabel. 'We'll make art history,' Julian explained."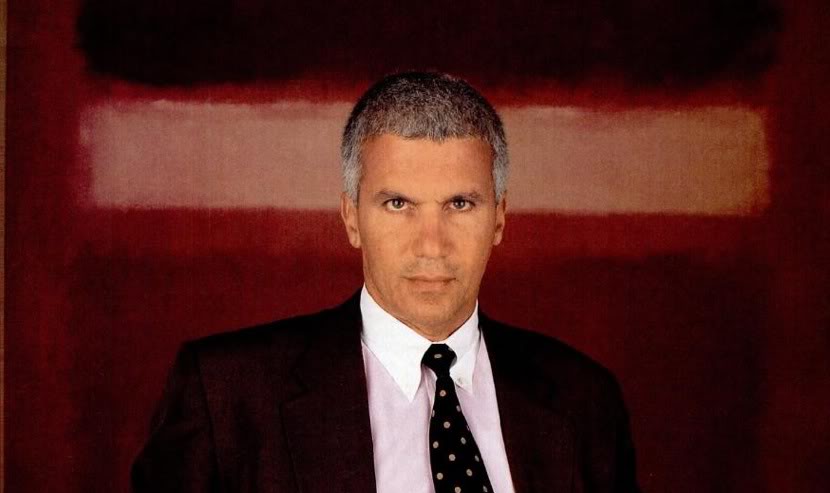 Larry Gagosian, in front of a painting by Mark Rothko, New York, September 2, 1991. Photo: James Hamilton
"Art à Gogo," by Andrew Decker, September 2, 1991:
"After graduation, he took odd jobs, including parking cars and working at the William Morris Agency. In the mid-seventies, he started selling posters on the sidewalks near UCLA. 'Real schlock,' he says, laughing. 'I'm being painfully honest. It was like a kitten playing with balls of yarn, or sea gulls flying over a foggy shore. I'm not responsible for it.'"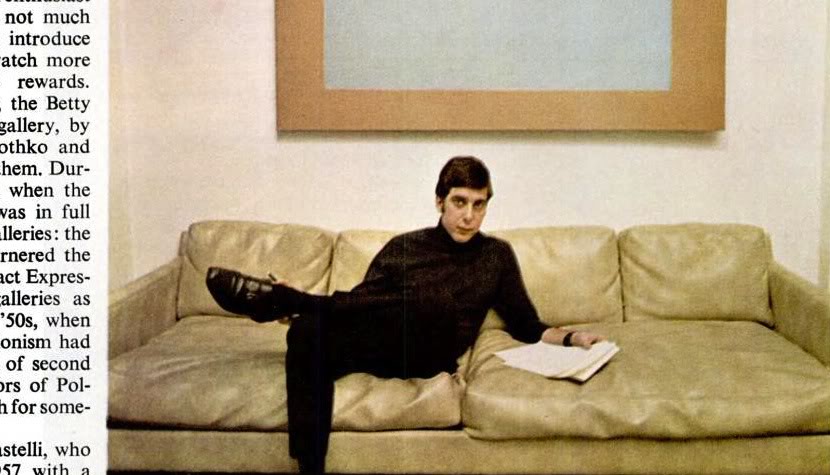 Klaus Kertess and an early Ralph Humphrey, New York, May 20, 1968. Photo: Herb Goro
"The Gallery of the Year," by Rosalind Constable, May 20, 1968:
"Critics are struggling to find a name for this branch of Minimalism. 'Urban Pastorale,' suggested one. 'Romantic Minimalism,' said another. 'Abstract Luminism,' said a third. Critics on the whole don't like it (yet), find it 'empty.' But critic Lucy Lippard is enthusiastic: 'As the eye of the beholder catches up with the eye of the creator,' she says firmly, 'empty,' like 'ugly,' will become an obsolete criterion."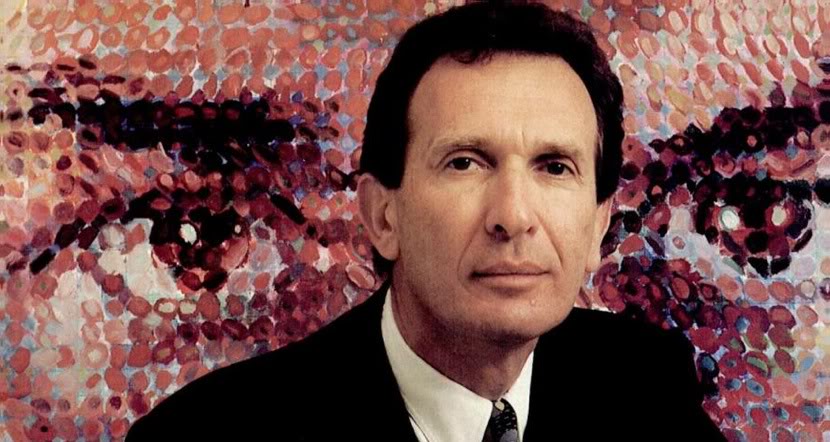 Arne Glimcher, in front of a painting by Chuck Close, in

New York

, October 10, 1988. Photo: Louis Psihoyos
"The Art of the Dealer," by Edith Newhall, October 10, 1988:
"Even when Glimcher was in Africa last summer, dealers, artists, curators, and the rest were gossiping about his future. The rumor was that he had given up the art business and sold Pace to Charles Saatchi, the British advertising tycoon and contemporary-art collector. ('I hear that it was proposed but it was turned down,' says art critic Robert Hughes.)"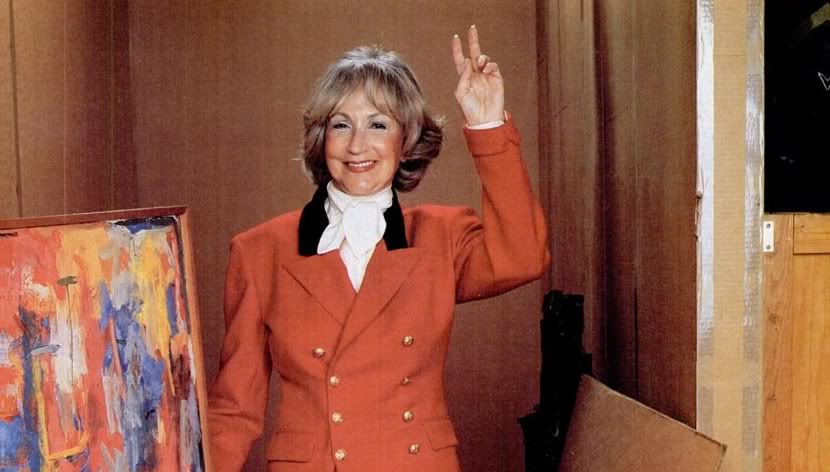 Ethell Scull, with Jasper Johns's

Out the Window

and

Black Target

. Photo: Jean Pagliuso
Ethel Scull is not an art dealer, I know, but this is a heartbreaker of a piece, and it feels like the right one to end on.
"Back on Top With the Mom of Pop Art," by John Duka, June 9, 1986:
"On May 14, the two sides convened at the warehouse. With Ethel were Raoul, Myrna, and a representative of Sotheby's. On Bob's side, Epstein and two purchasers attended. First choice in selecting a piece was to be decided by a coin toss. Felder produced a quarter, but Epstein wouldn't use it. After some shouting, a neutral quarter was found. Epstein called heads. It came up tails. Ethel had won again."