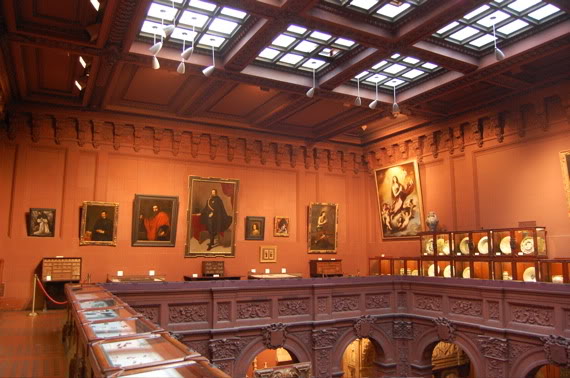 The Hispanic Society of America. Photo: 16miles
The New York art fairs open up this week.
In the realm of academia, though, there are also big things happening this month. Here are our picks for the best talks, listed chronologically and to be updated throughout the month. They include former Guild & Greyshkul partner Sara VanDerBeek on her photography, two Dia events, another in the new Elizabeth Dee-initiated space, X, that used to belong to Dia, and a pair of talks featuring Hal Foster, who easily wins the award for best lecture titles.
International Center for Photography, 1114 Avenue of the America, New York, NY
Wednesday, March 4, 2009, 7:00 pm
Art in General, 79 Walker Street, New York, NY
Saturday, March 7, 2009, 3:00 pm
The Hispanic Society of America, 613 West 155th Street (entrance on Broadway), New York, NY
Saturday, March 14, 2009, 2:00 pm
Dia Art Foundation, 535 West 22nd Street, New York, NY
Sunday, March 22, 2009, 6:30 pm
X, 548 West 22nd Street, New York, NY
Thursday, March 26, 2009, 7:00 pm
Cooper Union, Wollman Auditorium, Cooper Square New York, NY
Monday, April 6, 2009, 6:00 pm