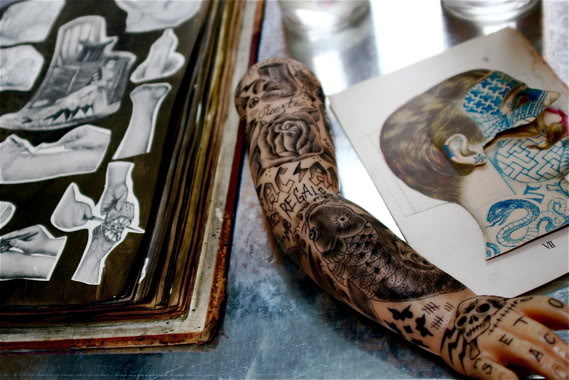 Dr. Lakra. Photo courtesy of
citoyenmag
; more photographs
available
.
[
Part 2 of our ongoing feature on contemporary art in Mexico City
]
In the interest of full disclosure,
I should mention that the staff members at Kurimanzutto are among the nicest I have ever met inside an art gallery. We first visited them about a year ago when they were without a permanent spaces, showing work out of their offices in Condesa. Equipped with only an address and a recommendation, we buzzed a random number on the side of an apartment building, walked up the stairs, and were warmly shown around the apartment (our nonexistent Spanish completely excused). A Gabriel Orozco painting hung on one wall, a sign of their centrality in the Mexican contemporary art world.
The venue's latest show inaugurates their new space in the San Miguel Chapultepec neighborhood, a quiet, largely residential area with a handful of auto repair shops along their block. On the location of a former timber yard, Kurimanzutto (the name is a portmanteau of its founders, José Kuri and Mónica Manzutto) has constructed a warehouse that is, in scale and design, equivalent to the largest, more luxurious Chelsea showrooms. It's an apt setting for their ambitious roster of well-known Latin American and international artists (Damián Ortega, Daniel Guzmán, Monika Sosnowska, and Tiravanija, who continues to be everywhere).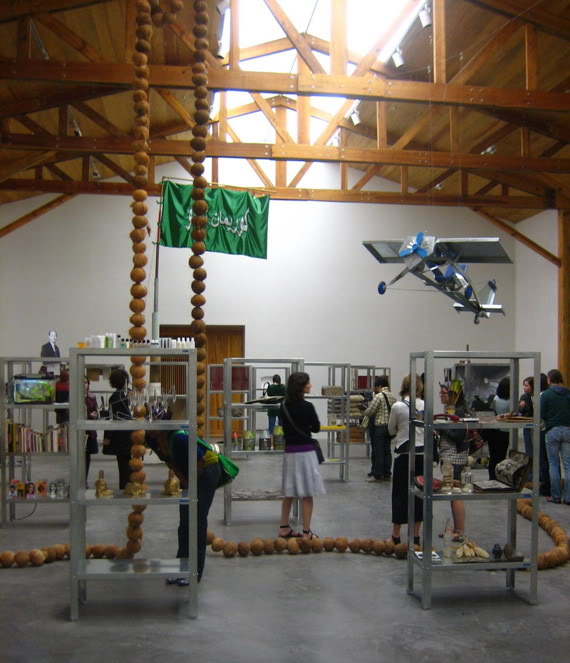 Installation view of Kurimanzutto,
Inaugural Exhibiton
. Photo courtesy of
B.G.D.
The conceit of the exhibition is to give each Kurimanzutto artist (and six guest artists, including Thomas Hirschhorn and Allora & Calzadilla) space on a series of metal bookshelves, letting them present to the public a selection of their work. The artist's bookshelf, the press release argues, "… is confidant and witness of the working processes of its owner, neatly reflecting his/her interests, obsessions, references, and current ideas." There is a lot of possibility in that and, perhaps not surprisingly, the quality of the work varies considerably.
Most of the trademarks one would expect are here. Guzmán presents a skull sitting on a turntable, a summation of his twin interests that almost seems like caricature. Dr. Lakra has a series of his intricate drawings on paper, sculpture, and on top of vintage pinups, whom he's delicately tattooed. They oscillate beautifully between irony and pure pleasure. First entering the gallery, I had no idea the metal shelves were supposed to represent artists' bookshelves. They appeared to be simple, spare display cases for products, each artist rendered as a brand. Your détourned hair product boxes (Ortega) could be purchased from one shelf, your pinup photograph on another.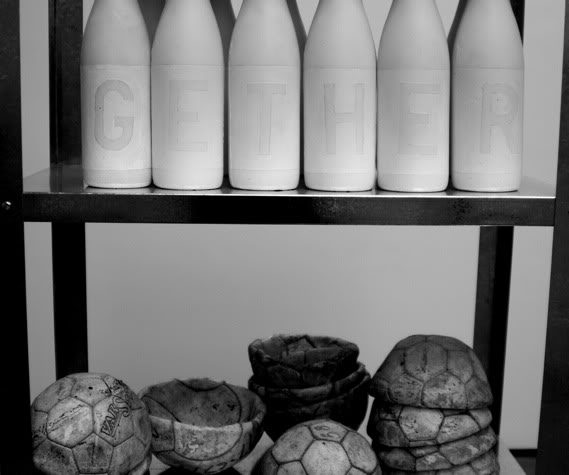 Rirkrit Tiravanija. Photo courtesy of
citoyenmag
.
This wasn't quite a store, though. One shelf contained nothing but compact discs, Sosnowska had jammed a boulder between two others. No one was trying to ingratiate him or herself. (In fact, that generosity extended into the gallery's operations: the space was completely empty of employees when we visited, a show of trust that tends to be rare when tiny art pieces are sitting around.) Placing all their work on tiny, spare shelves, Kurimanzutto and the twenty-two artists invite a real critique of the quality of their practice. Ignore the fancy new surroundings, they seem to say: we don't need charisma to succeed. They're right.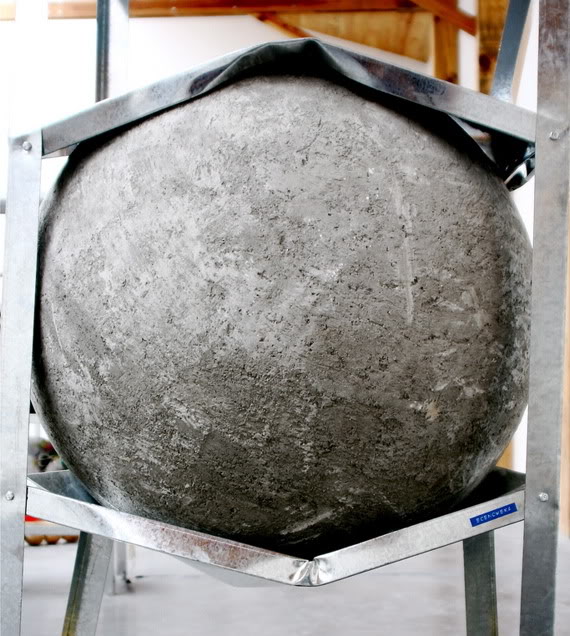 Monika Sosnowska. Photo courtesy of
citoyenmag
.
Inaugural Exhibiton
Kurimanzutto
Gob. Rafael Rebollar 94, Col. San Miguel Chapultepec, Mexico City
Through March 21, 2009