Installation views of "Dr. Lakra" at the Drawing Center, New York, February 24, 2011. Photos: 16 Miles [more]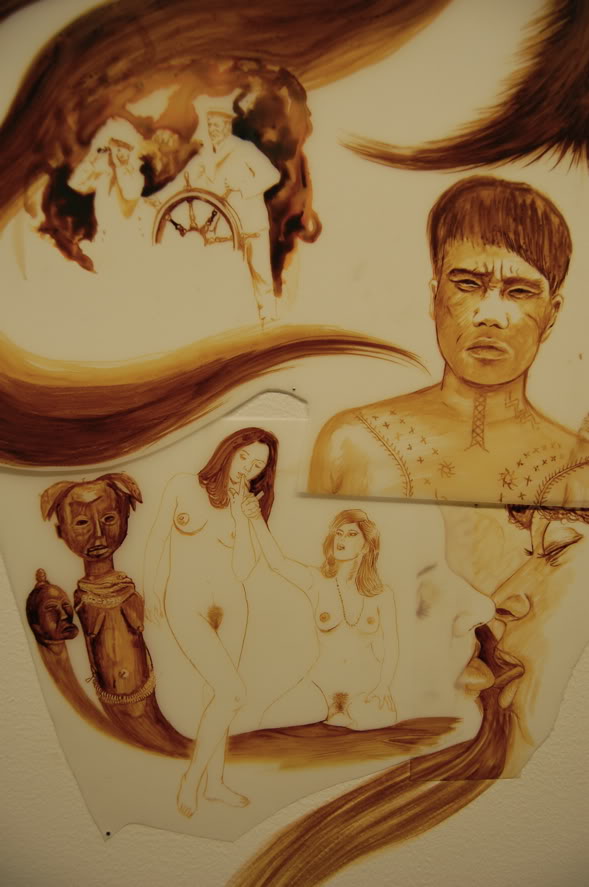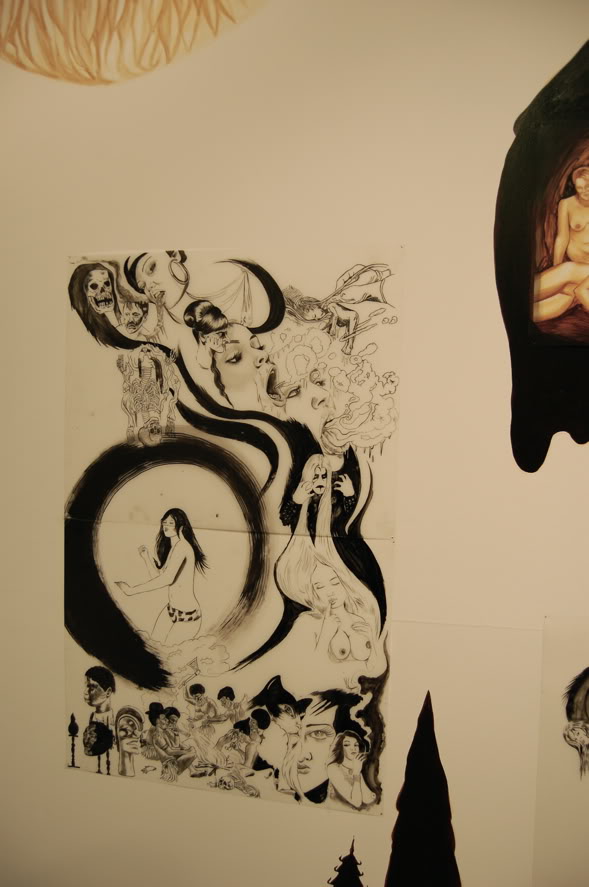 How is it possible that
Dr. Lakra
has never had a one-person show in New York? The Mexico City–based artist is one of contemporary art's most reliable, unrelenting showmen, and his work has been rampaging around the international circuit for more than a decade. Moreover, his drawings — which are often vintage pinups precisely détourned with elaborate tattoos — have a tendency to eviscerate neighboring works in group shows. It rarely seems to be a fair fight.
Regardless of the reason, that long-overdue Lakra exhibition arrived on Thursday, thanks to the
Drawing Center
, which also happens to have been
the first institution to show his work in New York
, back in 1995. Currently at the start of an admirably ambitious expansion project, the museum has handed over to the artist the
Spencer Brownstone Gallery
, at 3 Wooster Street, and he has responded with a tantalizing, trippy site-specific stunner that makes
his wild 2010 outing
at the
Institute of Contemporary Art, Boston
, look comparatively restrained.
Black and brown blobs ooze around the gallery's walls and billow up into large clouds in some places, serving as frames for drawings on paper that present various indulgences: a glass of liquor and a hulking tribal artifact, for instance, or nineteen (I counted) naked young women staring out of a swirling chocolate fog. Elsewhere, Lakra's black and brown smoke morphs into subtle and supple portraits of androgynous figures or monochromatic silhouette cartoons of naked women or masses of unidentifiable organs that almost pulse and undulate on the walls.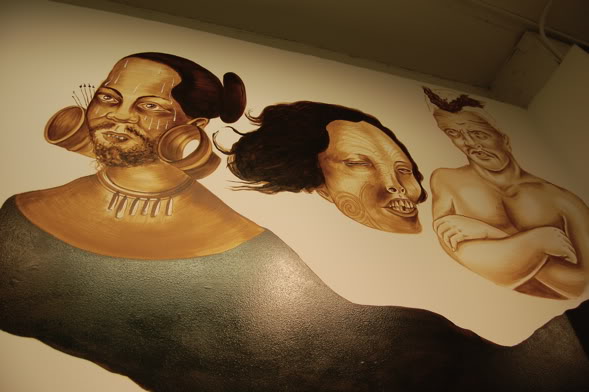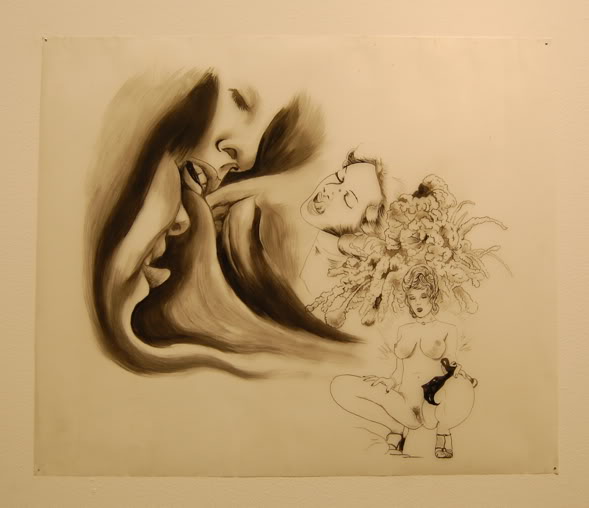 Under the previous New York City mayor, Lakra's drawings may have provoked at least a moment of political grandstanding. They show a naked woman bending over and urinating, a topless woman smoking a long cigarette, and various women kissing. Admittedly, the taboos and private fantasies they deal in are largely those of straight males, but they can never be quite reduced to those interests. Lakra's work literally represents not only art's inherent erotic potential but also its use as a guard again death. There are plenty of pornographic elements, sure, but long shadows, snakes, and skulls are always just a drawing away.