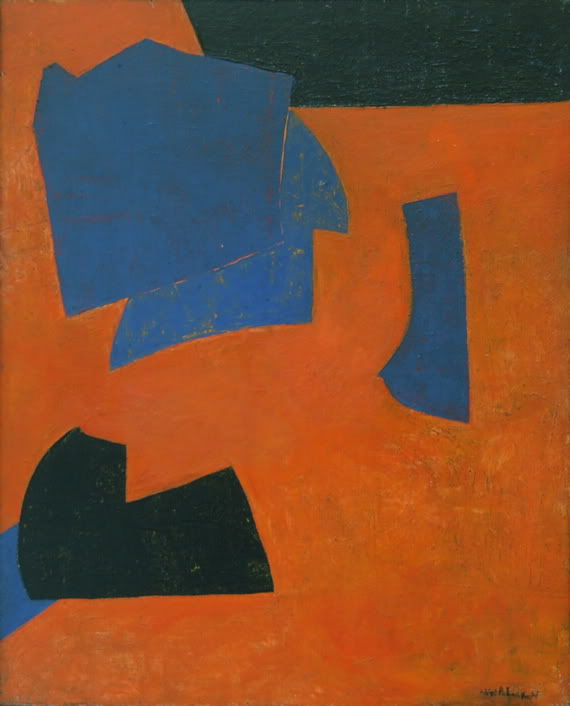 Serge Poliakoff, Orange et bleu, 1951. Oil on canvas, 39 1/3 x 31 1/2 in.
"French painting now seems timely in that the identifiably American notion of the 'flatbed picture plane' appears banalized, having exhausted most options left for abstraction," artist
Joe Fyfe
writes in an essay accompanying "Le Tableau," the group show that he has curated at
Cheim & Read
. Defying the siren call of summer vacation, Fyfe has assembled a polemical, fascinating survey of postwar French painting (most of it from the 1950s and 1960s) and the contemporary work that Fyfe argues is channeling it today.
The core of Fyfe's project is to reevaluate that era of French painting, which he says has long been rejected "due to American triumphalism and a misplaced sense of competition by artists and critics of all stripes." While the French were involved in an "interrogation of what constitutes the condition of the painting" at the time, American artists wanted "to reduce painting to a single trope." (Think
Pollock
's splatter or
Rothko
's sfumato.) He even throws in a canny reference to contemporary Chelsea architecture on 19th Street, juxtaposing
Frank Gehry
's
IAC
building and
Jean Nouvel
's new apartment. (Guess which one he prefers?)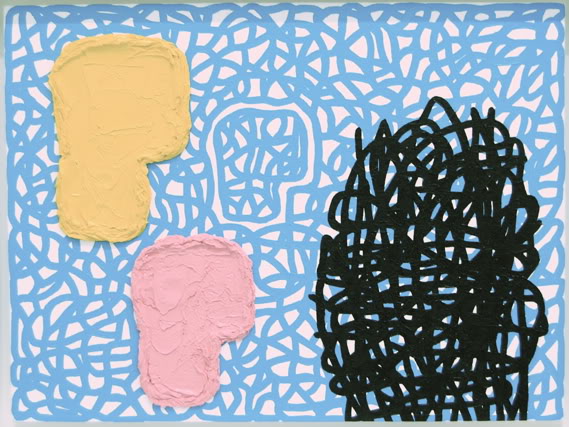 Jonathan Lasker, Lessons in Reality, 2010. Oil on canvasboard, 12 x 16 in.
Walking through the gallery without a checklist can create some uncomfortable experiences. I thought, for instance, that one small, white-hued abstraction in the first gallery might be a recent
Joseph Montgomery
painting,
leftover from his recent show
at
Laurel Gitlen
downtown. Wrong: I was looking at an untitled
Riopelle
, more than 40 years old. (It is pictured below.) A 1963
Martin Barré
— a single black line sprayed across a canvas — looks like the
start of a recent
Joe Bradley
, perhaps awaiting one or two more lines. And those are just two of the works. "Le Tableau," a much-needed history lesson that just happens to also offer surfeit pleasures with vital contemporary efficacy, runs through September 3, 2010.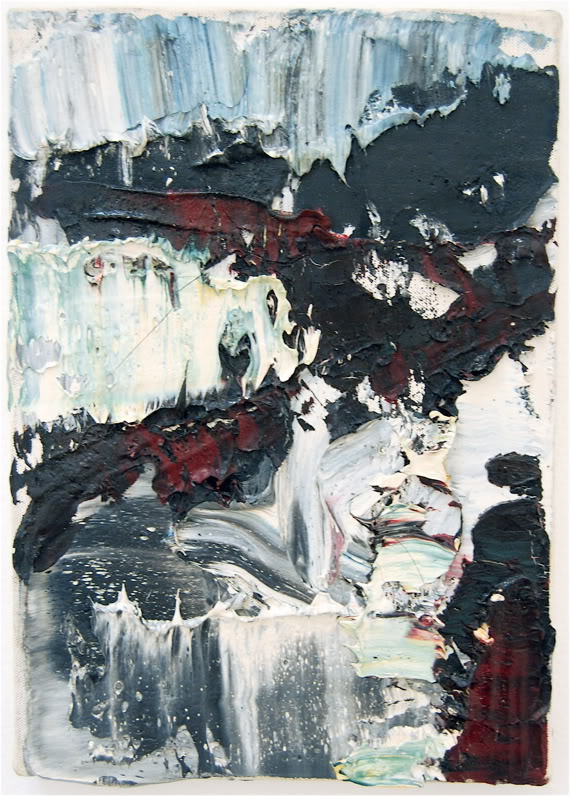 Jean Paul Riopelle, Untitled, circa 1967. Oil on canvas, 10 1/2 x 7 1/2 in.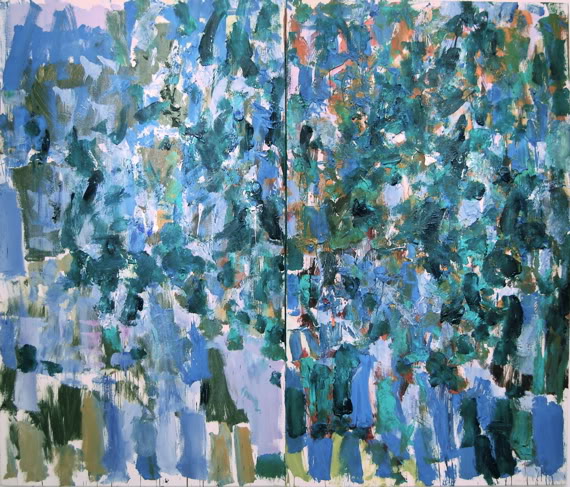 Joan Mitchell, Untitled, 1977. Oil on canvas diptych, 76 3/4 x 89 3/4 inches overall.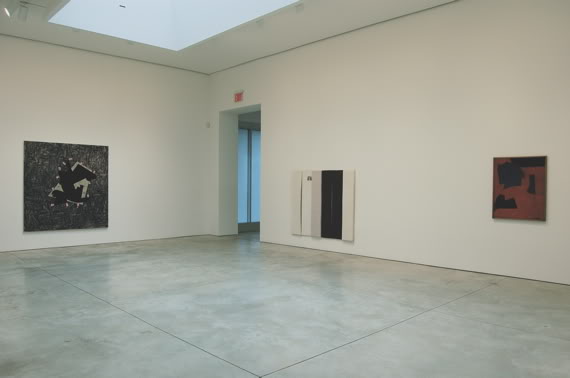 Installation view of "Le Tableu," curated by Joe Fyfe, at Cheim & Read, New York