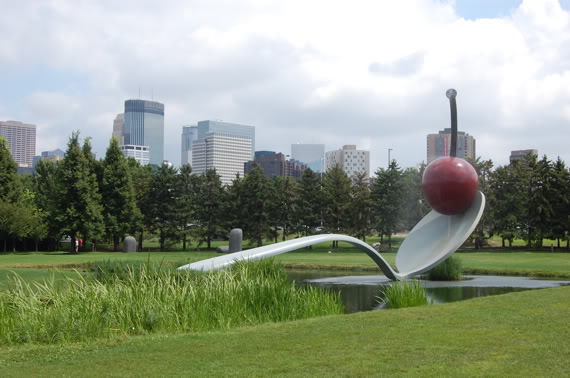 Claes Oldenburg and Coosje van Bruggen, Spoonbridge and Cherry, 1985-1988. Photos: 16 Miles [more]
Until this weekend I had not been in Minneapolis in the summer for almost a decade. The
Minneapolis Sculpture Garden
and its restored
Spoonbridge and Cherry
look quite a bit different in July
than it does in December, when I normally visit
. (It is right across the street from the
Walker Art Center
and well worth a visit.)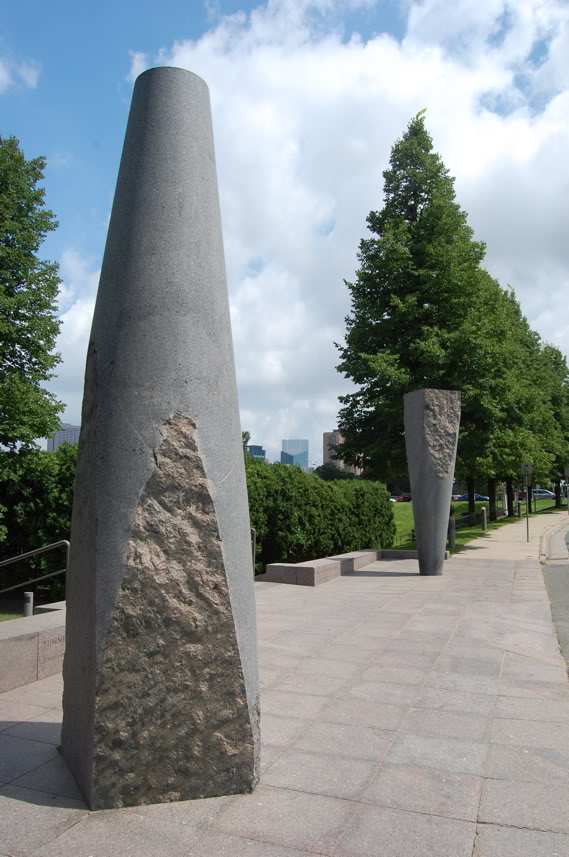 Martin Puryear, Ampersand, 1987-1988. Granite, 167 x 36 x 38 in. and 163 x 36 x 36 in.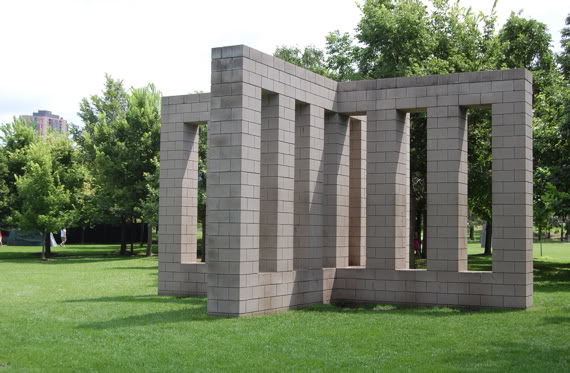 Sol LeWitt, X with Columns, 1996. Cinder block, concrete, 168 x 312 x 312 in.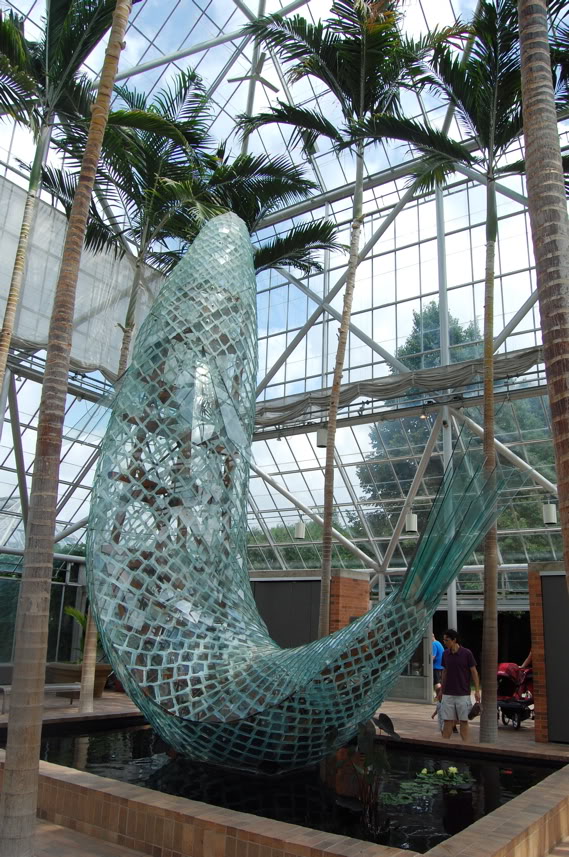 Frank Gehry, Standing Glass Fish, 1986. Wood, glass, steel, silicone, Plexiglas, rubber, 264 x 168 x 102 in.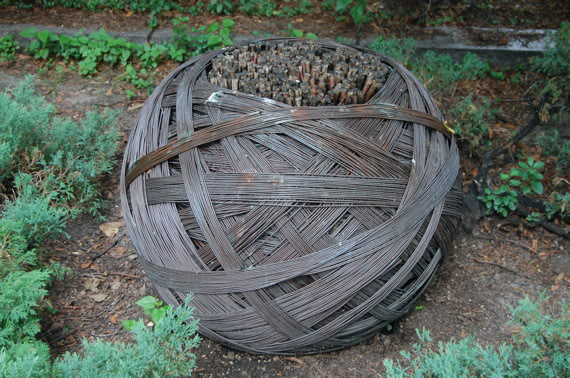 Jackie Winsor, Paul Walter's Piece, 1975. Copper, creosoted wood, 24 x 32 x 32 in.

The Walker also
owns a video
by
Jackie Winsor
and
Liza Béar
documenting the creation of
Paul Walter's Piece
, 1975.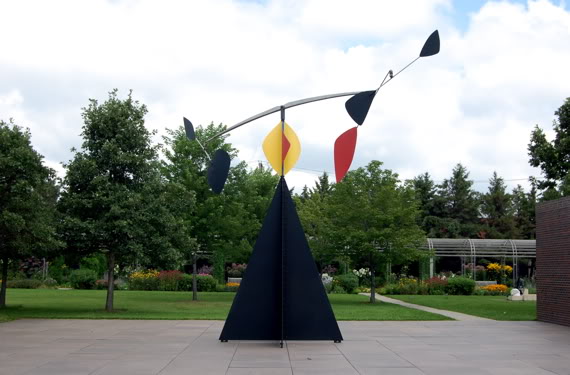 Alexander Calder, The Spinner, 1966. Aluminum, steel, paint, 235 x 351 x 351 in.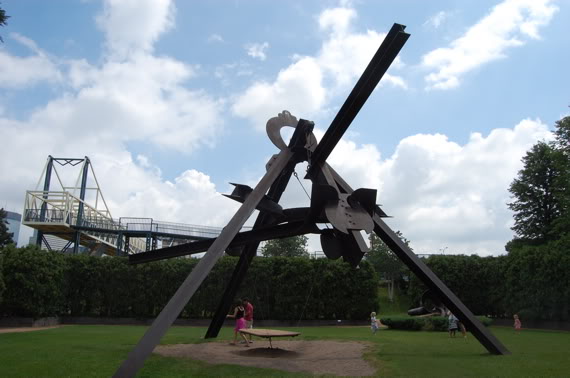 Mark di Suvero, Arikidea, 1977-1982. Cor-Ten steel, steel, wood, 316 1/2 x 510 x 450 in.

Visitors can ride on the small platform that is attached to the sculpture: an interactive
Mark di Suvero
!
Said di Suvero
, "Wouldn't a rusty brown spider standing on a bed of fresh snow be great to behold?"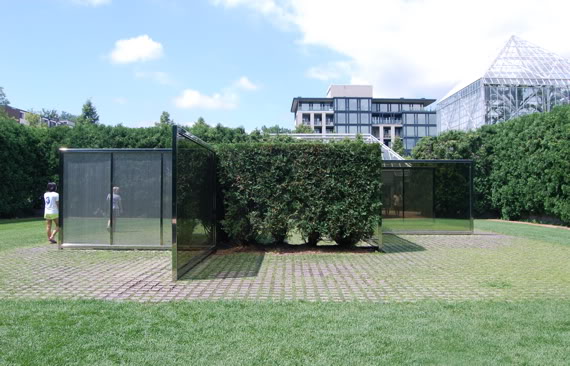 Dan Graham, Two-way Mirror Punched Steel Hedge Labyrinth, 1994-1996.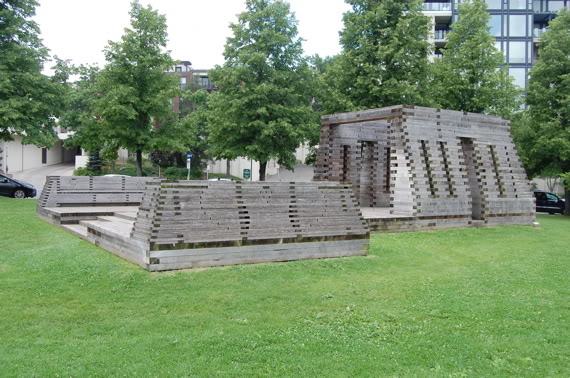 Jackie Ferrara, Belvedere, 1988. Cedar, 126 x 506 x 407 in.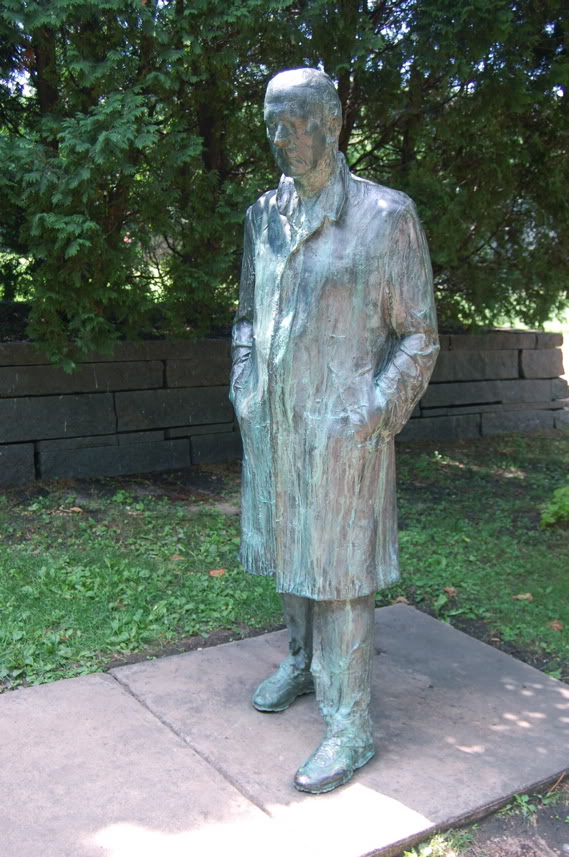 George Segal, Walking Man, 1988. Bronze, 72 x 36 x 30 in.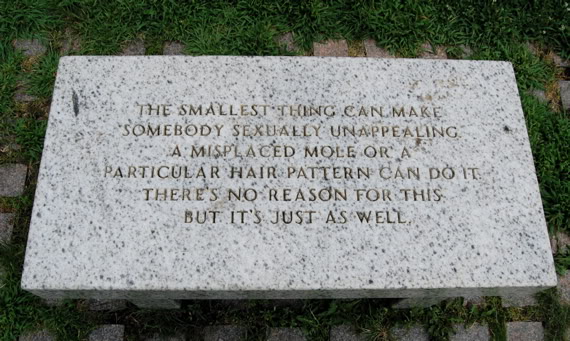 Detail view of Jenny Holzer, Selections From the Living Series, 1989. Granite, 28 elements: 17 1/4 x 36 x 18 in. each.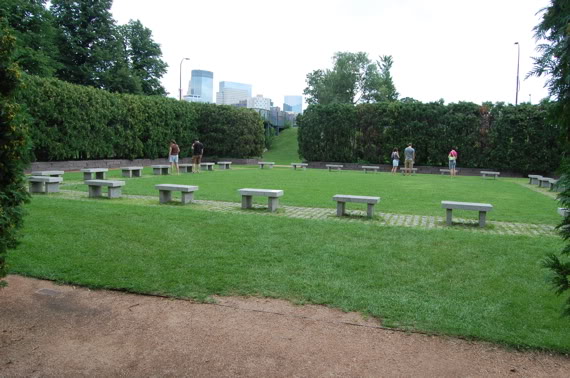 Installation view of Jenny Holzer, Selections From the Living Series, 1989.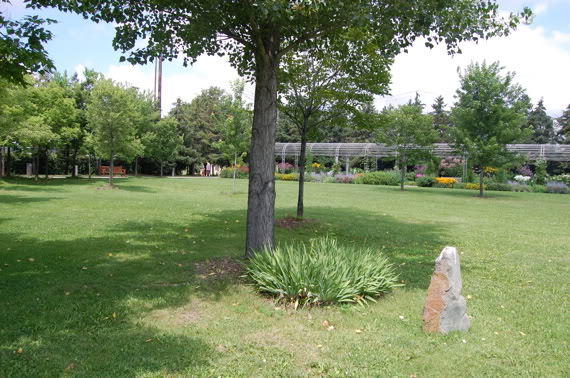 Siouxland cottonwood tree and basalt stone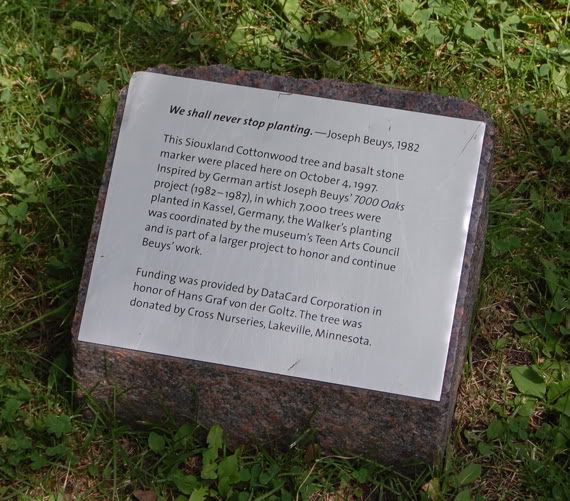 "The planting of seven thousand oak trees is thus only a symbolic beginning. And such a symbolic beginning requires a marker, in this instance a basalt column. The intention of such a tree-planting event is to point up the transformation of all of life, of society, and of the whole ecological system..."
— Joseph Beuys
More trees inspired by
Joseph Beuys
'
7,000 Eichen
("7,000 Oaks"), originally conceived for Kassel, Germany, are on view,
thanks to Dia
,
on 22nd Street in Chelsea
.