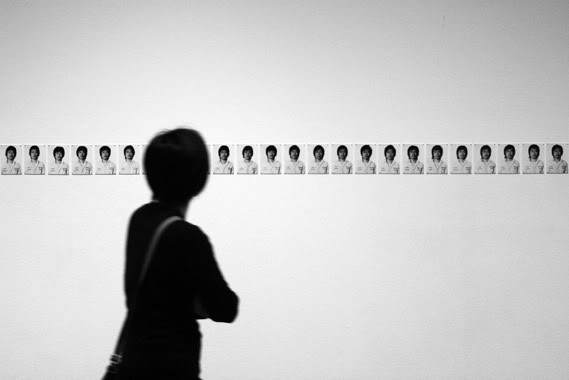 Performance 1: Tehching Hsieh at the Museum of Modern Art. Photo courtesy of
Michael
.
There was a rare gem of a letter
to the arts section of
The New York Times
over the weekend.
A gentleman wrote from Copenhagen to describe a conversation he had with Tehching Hsieh after calling him on a number he found in a New York phone book. The artist's view on his legacy and lack of documentation: "If art good, people remember. If art bad, history clean up."
Less of a gem was
the letter
from a New Yorker accusing Tehching Hsieh of "obvious mental illness."