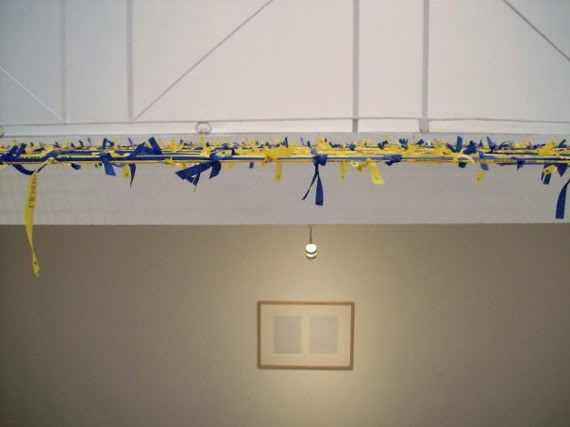 Mauricio Guillén,
Net No. 1
, 2008, at OMR. Photo: 16miles
[
Part 3 of our ongoing feature on contemporary art in Mexico City
]
Contemporary art galleries cluster together in New York.
Moving quickly, one can burn through dozens of shows over the course of a day in Chelsea and still have time to see a score on the Lower East Side and a handful more in SoHo. That's not quite the case in Mexico City, where they're spread out widely over the city. The subway is super fast, cheap, and safe, but the stops are fairly spread out, meaning that you'll be doing a fair amount of walking if you choose that option. Your best bet is probably to hire a car for a day and hit everywhere you want to go. About $50US should set you up for a full day, and you won't have to worry about encountering some of the supposedly more questionable taxis on the street.
Polanco, Roma, and Condesa are the three main art neighborhoods. Speaking very, very approximately, Polanco resembles the Upper East Side. Relatively staid galleries here show "modern masters" and more established contemporary artists. Roma and Condesa tend to have the younger, more experimental shows and are routinely described as the SoHo's of Mexico City. That said, just as many galleries are located on random blocks throughout the city, making New York analogies fairly useless. Having
discussed local powerhouse Kurimanzutto earlier
, here are our five essential galleries to visit.
Plaza Río de Janeiro 54, Colonia Roma
They've been around for twenty-five years and are perhaps the second most active space internationally after Kurimanzutto. They show Candida Höfer, Mauricio Alejo, Rafael Lozano-Hammer, and a dozen other mid-career Mexican artists at Art Basel, ARCO, etc. This year they're the lone Mexico City group at The Armory Show. Note: their floors are oddly-leveled, so you feel like you're on a boat as you walk around the space, which is fun.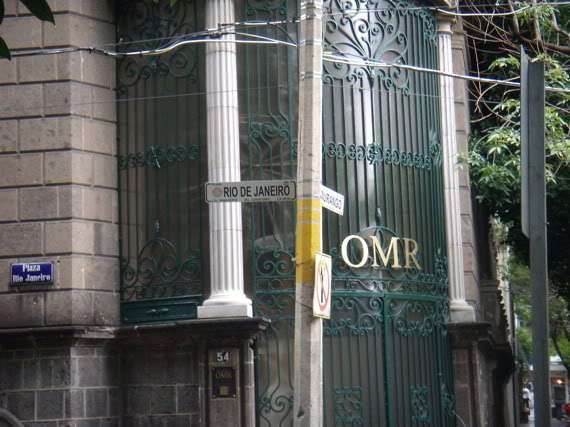 View of OMR from Plaza Rio Janeiro. Photo courtesy of Zoecole
Zacatecas 93, Colonia Roma
Their building is three stories, sports spiral staircases, and shows by Davis Birks (from Seattle), Ciler (Mexico City street artist), and Esau de Leon are there now: classy in every way. Also, they're at Pulse New York and run art-collecting trips to Havana. That's about all I could want in a gallery.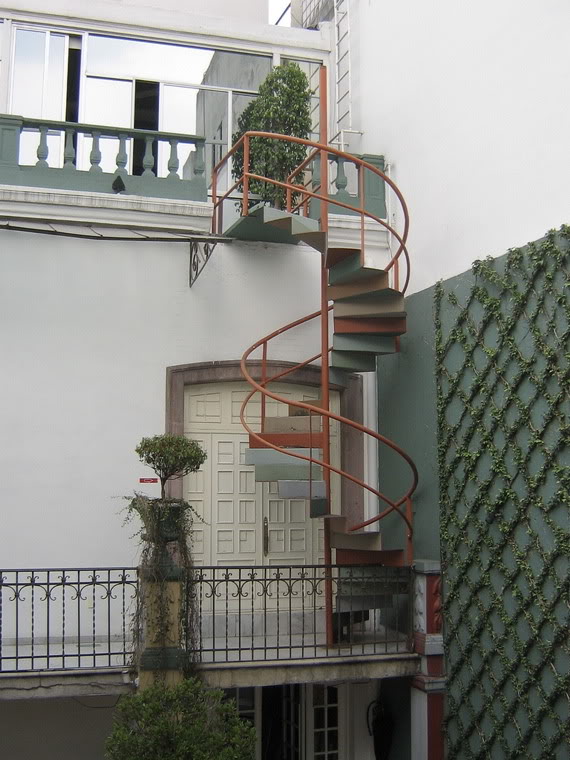 Interior of Nina Menocal. Photo courtesy of
mamichan
Hilario Galguera
Francisco Pimental 3, San Rafael
They have a beautiful townhouse with a large courtyard in a sleepy part of town. They also somewhat randomly represent Damien Hirst in Mexico and have a nice rotting cow head of his in their office. Their shows are somewhat infrequent, but they have a nice mix of people, and they have a sister space in Leipzig. Both show mostly European and Mexican artists, early to midcareer.
EDS has a super young roster that includes Daniel Joseph Martinez (those gold paintings with names of terrorist groups on them at the 2008 Whitney Biennial), Federico Solmi (who shows with LMAK in New York), Marcos Erre, Miguel Sepulveda, Emilio Chapela Perez, and Christopher K. Ho (part of Winkleman's cadre). They were at Pulse New York this year.
Sadly, they were closed - between shows - both times we visited Mexico City. They represent five artists, and their parties at their Roma townhouse are apparently great. Also, their openings are sponsored by major alcohol companies, which I appreciate.