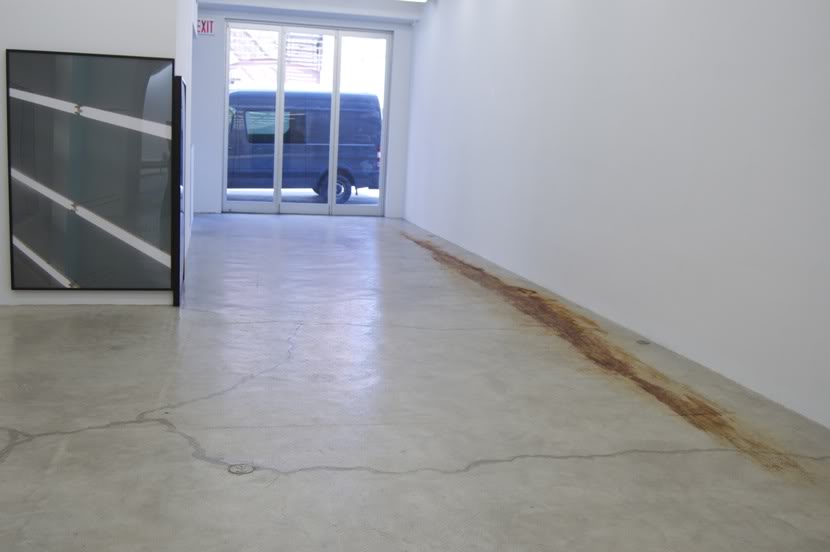 Installation view of Colin Snapp and Daniel Turner at Martos Gallery, New York, through July 29, 2011.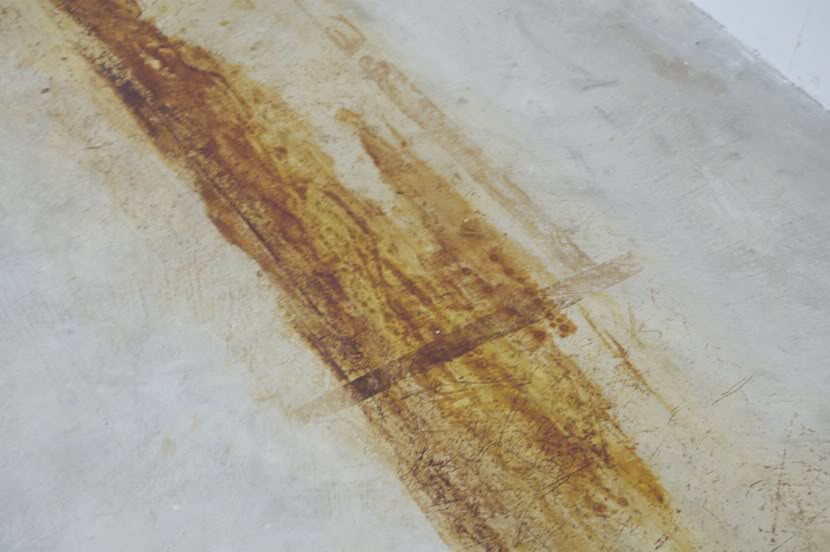 Detail view of Daniel Turner,

untitled iron oxide stain

, 2011
Daniel Turner's works often evince a just-barely-controlled aggression. He has scuffed crisp-white walls with
rough, grey abrasions
and
packaged tar under folds of plastic and vinyl
, keeping toxicity just out reach, rendering it almost sexy. In his best pieces, abuse and pleasure are uncomfortably bound up together.
At
Martos Gallery
, Turner has laid a long, thin blanket of rust across a stretch of the floor. My photographs fail to convey this, but the work bubbles with earthy, ocher, primal colors, and it wouldn't look out of place in Washington's Hoh rain forest, where Colin Snapp, the other artist here, shot some of his large-scale photographs.
Like Turner's piece, Snapp's photos are immediately cold and forbidding: dark or washed-out, blurry and almost illegible. But then, assuming you're not up too close, you notice leaves or a hint of a flower, some warmth creeping up through the severity.