Installation view of Asher Penn's "2005" at Ground Floor Workshop, Brooklyn, New York, June 3, 2011.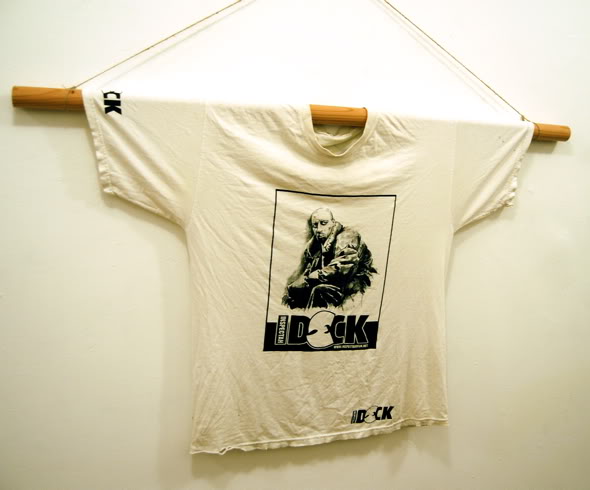 An

Inspectah Deck

T-shirt:

Gang Starr

, "Above the Clouds" (featuring Inspectah Dek), 1998
New York–based artist
Asher Penn
is one of today's most interesting — some might say most flagrant — appropriators. He has used
magazine images in paintings
, adorned
portraits of Kate Moss with Rorschach blots
, and bedecked
skateboards with Diane Arbus photos
. (A show of those latter works was
canceled after Arbus's estate objected
.) In his latest exhibiton, at Williamsburg's
Ground Floor Workshop
, Penn steals from more low-key sources. One wall of the unusual corridor space is lined with extra-large T-shirts — thrift-store finds — hanging on long wood dowels, a method of presentation borrowed from
Hermann Nitsch
, who often hangs his
effluvia–soaked robes
in
the same way
after performances, Penn explains in
the press release
. Along the other wall are crayon rubbings the artist made against a stretch of sidewalk carved, in long, bold strokes, with the number "2005." "My first guess was that someone graduating from High School did it," Penn writes. Attacking his paper with bright patches of color, he captures one anonymous gestural act in the process of creating another, a copy as mysterious as its original.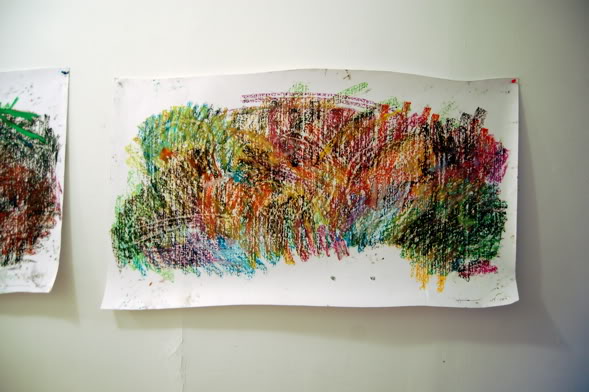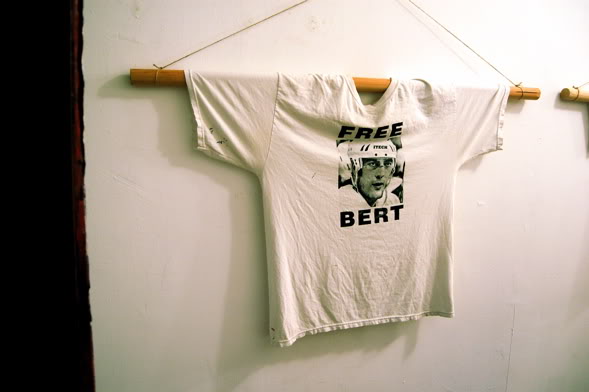 Free Bert: Hockey player

Todd Bertuzzi

, who was suspended from the NHL in 2004 for punching an opposing player,

Steve Moore

, from behind.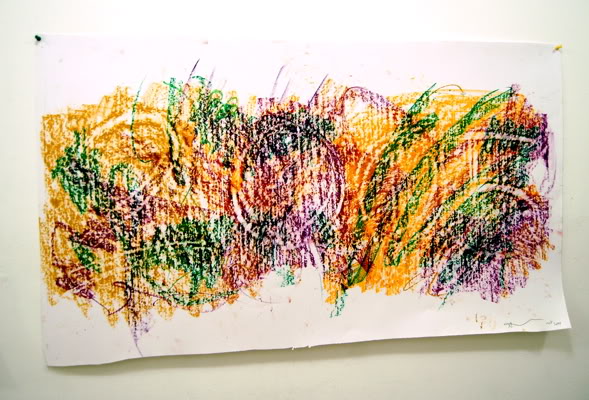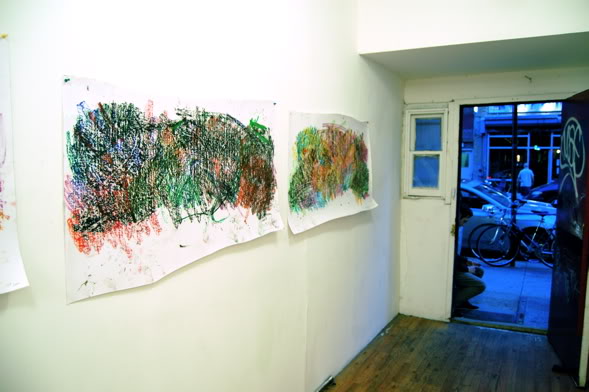 Asher Penn, "2005"
Through June 19, 2011
Ground Floor Workshop
327 Grand Street
Brooklyn, New York