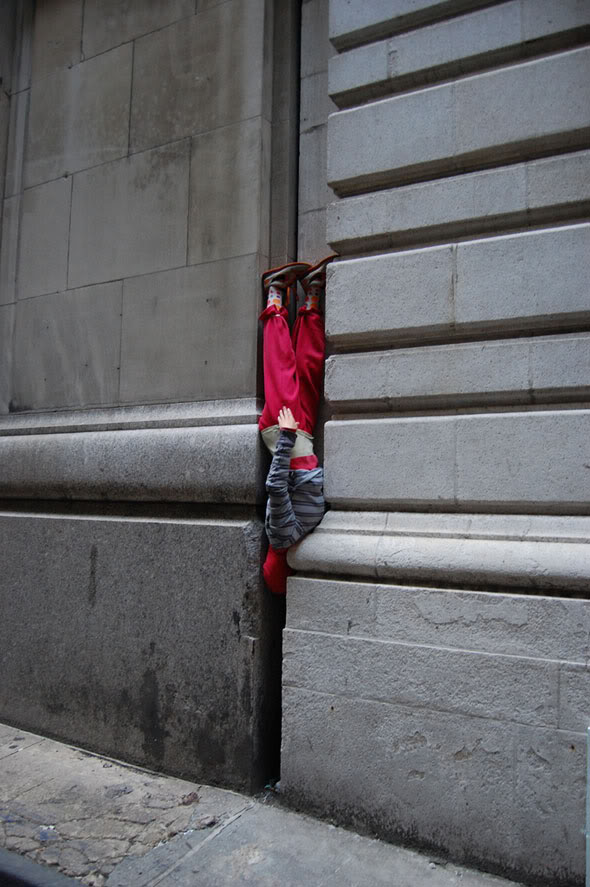 Performance stills of Willi Dorner's "Bodies in Urban Spaces," New York, September 27, 2010. Photos: 16 Miles [more]
On Sunday morning, right at sunrise, I followed a group of about 20 performers through the deserted streets of Manhattan's Financial District with a roving audience of around 100 people.
My report is on Artinfo
, and more photos are below (and
on Flickr
).