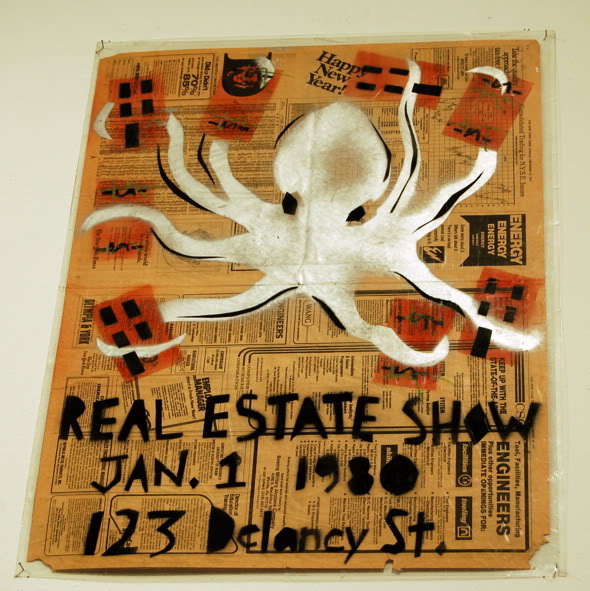 Poster for the "Real Estate Show." Photo: 16 Miles [more]
Exit Art
's newest exhibition, "Alternative Histories," is, without any qualifications, one of the most remarkable feats of curatorial organization in recent memory. Organized by Exit Art founders
Papo Colo
and
Jeanette Ingberman
with the aid of numerous other researchers, it tells the stories of (and brings together archival material from) more than 100 alternative spaces that have existed in New York over the past half century, ranging from early, short-lived arts venues, like art dealer
Holly Solomon
's
98 Greene Street
performance space and the SoHo restaurant
FOOD
, to scrappy upstarts that have since become established institutions, like
Creative Time
and
El Museo del Barrio
.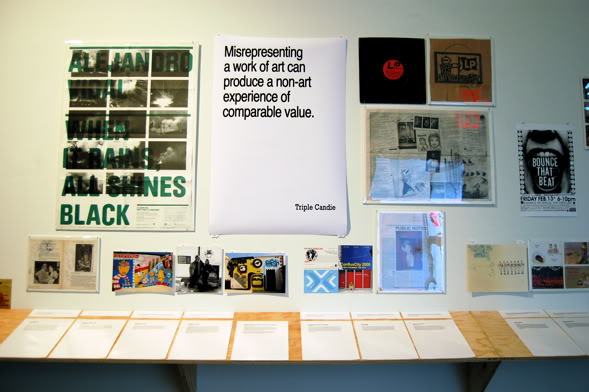 Installation view of "Alternative Histories" at Exit Art
Viewing all of the material would take weeks: A long table at the center of Exit Art's space is lined with cardboard boxes that are filled with materials from many of the groups in the show, from
P.S.1
to the
X Initiative
(which
ended its run earlier this year
), and there is an audio guide with dozens of interviews with many of the people that are mentioned in the show. In sum, it amounts to a moving account of the thousands and thousands of people who have worked in the arts in New York, often on the margins, over the past five decades.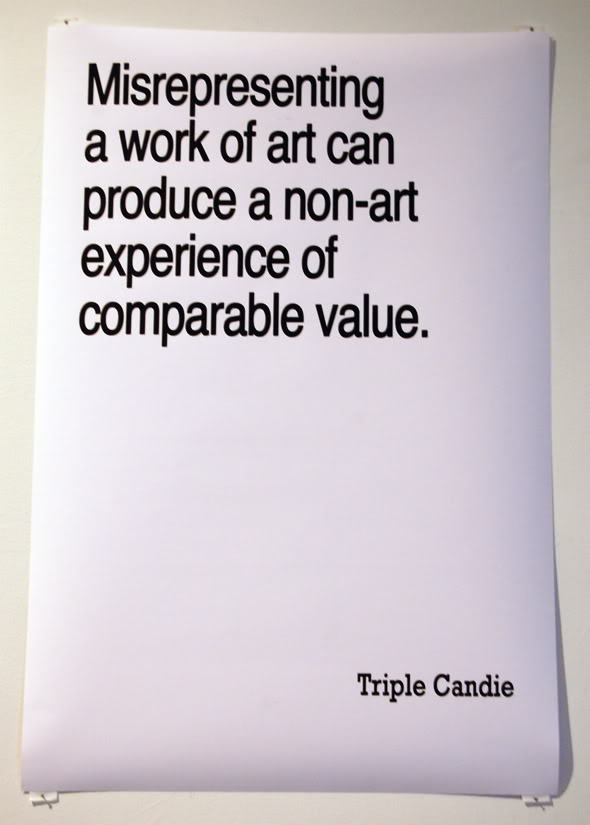 Poster for Triple Candie, New York
Installation views of "Alternative Histories" at Exit Art
A large section of the exhibition is devoted to groups formed in just the past decade, like
Triple Candie
,
Participant, Inc.
, and the three-year project
Orchard
. A lot is still happening out there, the show argues. New York's best days may not be in the past. It's thrilling to think about all the people that may visit in the next two months and all of the new ideas that a show of his magnitude could spark in them.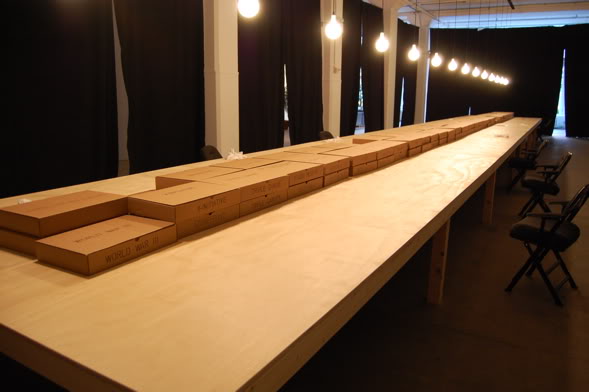 "Alternative Histories"
Exit Art
475 10th Avenue
New York, New York
Through November 24, 2010