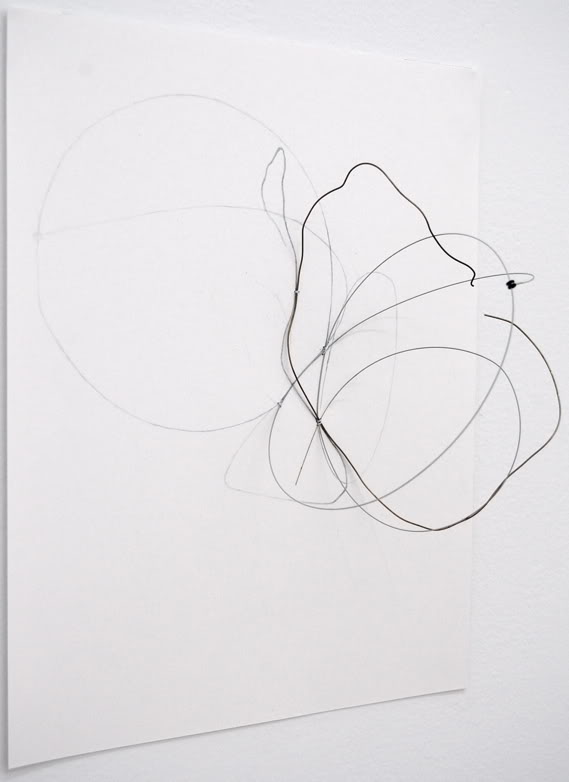 Dick Evans, Pencil on a D String, 2010. Pencil, paper, wire, and guitar string, 15 1/2 x 12 1/2 in. Photos: 16 Miles [more]
Chelsea gallery
Foxy Production
has done a fine job of titling its group shows with honest, straightforward titles this year. Its season-opener back in September,
"Abstract Abstract,"
featured a choice selection of, yes, abstract artists, and April's law-firm-styled
"Baker, Braunig, Gokita, Hopkins"
included work by those four artists. (Even
Sterling Ruby
's recent solo show there,
"The Masturbators,"
was refreshingly literal.)
The gallery's current exhibition is called
"The Pencil Show,"
a name that completely baffled me: the naming streak seemed to be over. It turns out that I'm a little out of it: it's a show of art made (at least in part) with pencils. And it's wonderful, filled with everything from the sophisticated diagrams of
Louise Despont
to a playful
Ruby
to a weird and wonderful
Robert Gober
drawing of a hand. This
Dick Evans
(above and below), hidden in Foxy's back room, is a highlight, looking a bit like a lo-fi
Jesús Rafael Soto
wall piece.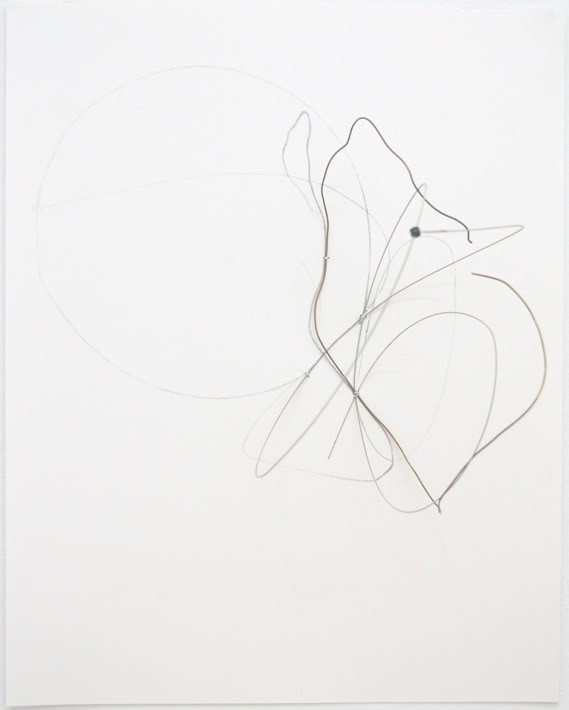 Recent
Cooper Union
grad
Travess Smalley
offers up this inexplicably alluring collage, which owes a tiny debt to
Hanne Darboven
's scrawled notes (not a claim I ever thought I'd make).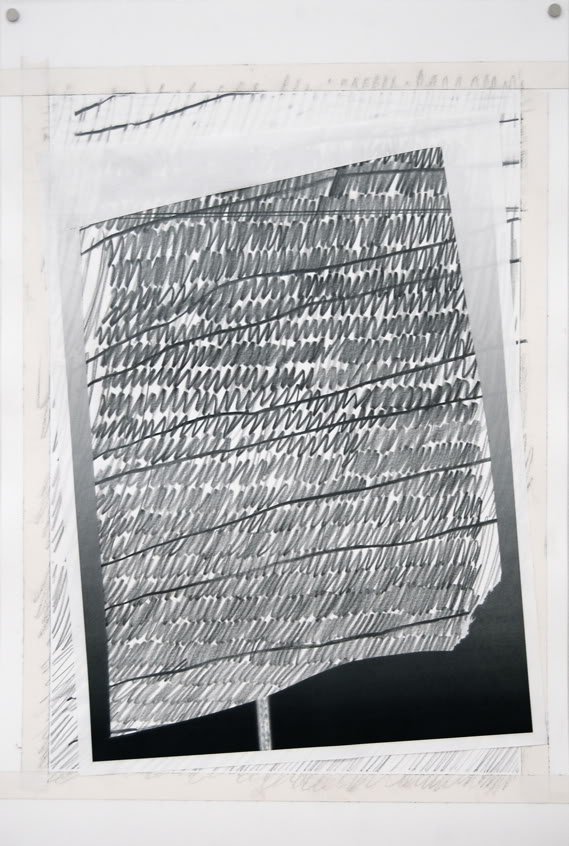 Travess Smalley, Untitled Collage II, 2010. Graphite, photocopied paper, and tape, 11 x 13 7/8 in.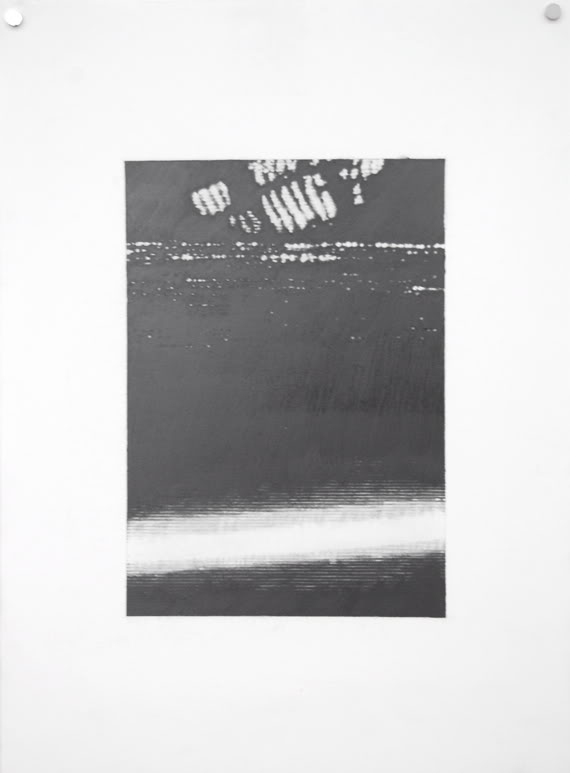 Kon Trubkovich, Untitled, 2009. Graphite on paper, 12 1/4 x 9 in.
Kon Trubkovich
's two drawings — tiny pieces, heavy with graphite — deserve a close look as well. He's leavened his thick abstractions with delicate erasures — pin pricks and thin lines of the paper appear within the layered pencil markings. They look a bit like cityscapes, metropolises seen from airplanes, but he's said to craft them from surveillance camera footage. If you're impressed, take a trip to the
West Street Gallery, which is showing a few more of them
.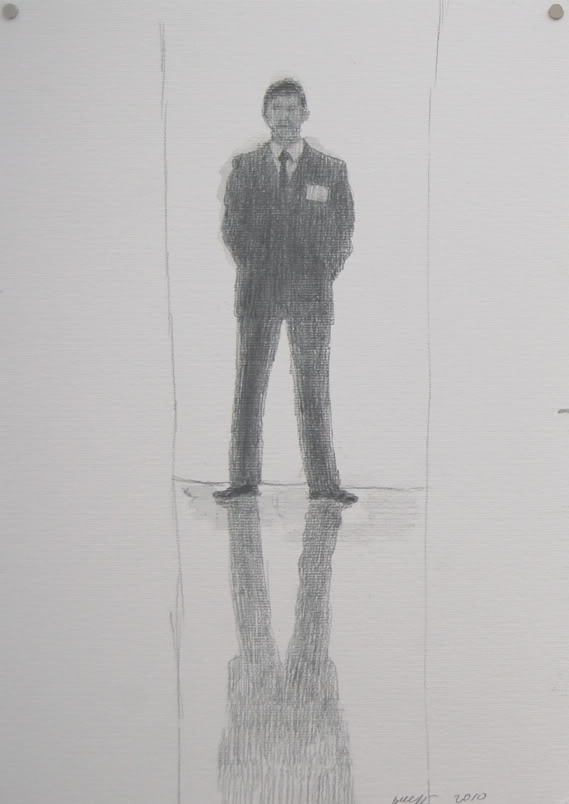 Olga Chernysheva, Untitled, 2010. Graphite on paper, 8 1/2 x 11 3/4 in.
"The Pencil Show"
Foxy Production
623 West 27th Street
New York, New York
Through August 7, 2010