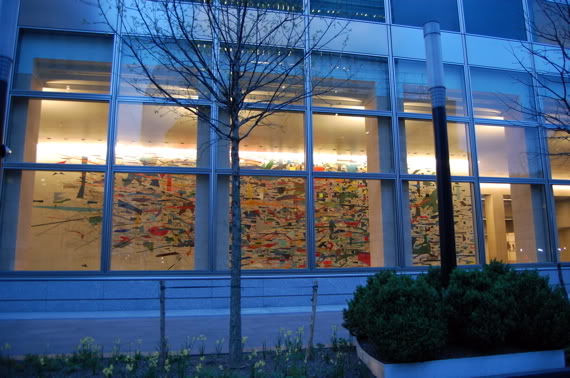 Julie Mehretu, installation view of Mural, 2010, at Goldman Sachs, New York. Photos: 16 Miles [more]
There are better ways to spend $5 million than buying a single work of art. That said, if America's most notorious investment bank is intent on spending that kind of money to decorate its new office building at 200 West Street in New York, there are certainly worse artists to commission than Julie Mehretu. (The head of the commissioning committee, Jeffrey Deitch, can be thanked, in part, for that choice. The firm also funded a large Franz Ackermann mural for an incomprehensible $10 million.) Mehretu reportedly used $4 million of her handsome fee to cover fabrication costs, meaning that a fair number of assistants and supply companies made a fair amount of money as a result of the project.
The work, entitled
Mural
, is absurdly, gloriously gigantic, measuring 23 by 80 feet. It is fully visible from the sidewalk outside the building's lobby, though turnstiles near both entrances mean that only Goldman employees and their guests can see the work up close, which is a shame since so much of the appeal of her work is in its dense, layered intricacy. Wealthy, powerful institutions generally like large, flashy artworks, and she certainly seems to have delivered the goods. It's strange that
Goldman employees supposedly don't like the work
, which is one of the most fun — and painfully innocuous — pieces of art that I've seen recently.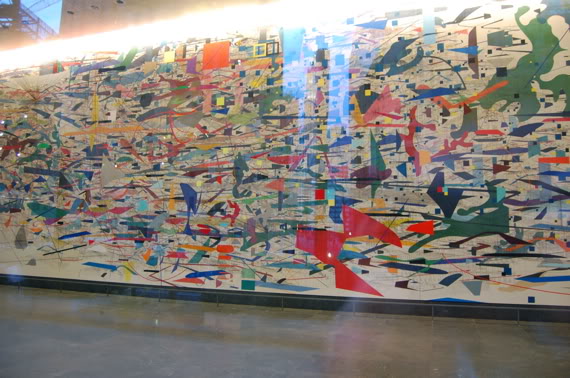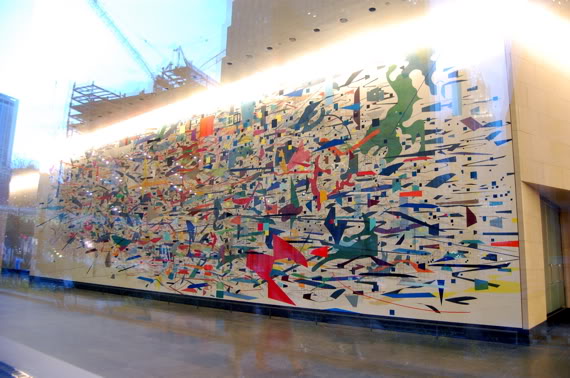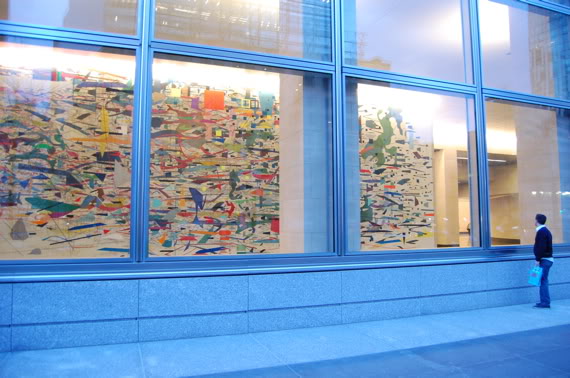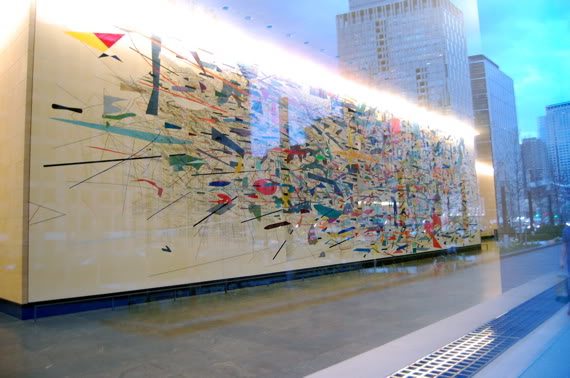 More information is available at: