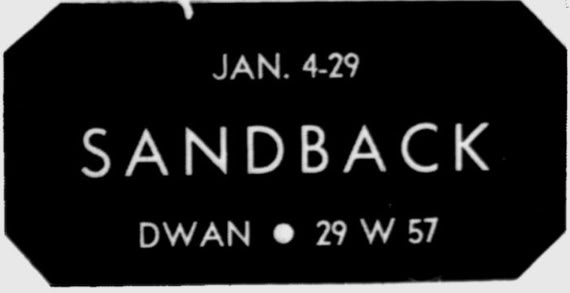 Advertisement in the

Village Voice

, January 2, 1969
I'm sure
Google's

Village Voice

archive
will get old for me, but it hasn't yet. Its trove of columns from art critic John Perreault in the 1960s and 1970s — thank you to
Greg Allen
for the recommendation — promises hours of pleasure, offering rich tangents on topics like the best SoHo bars, invective against New York City housing rules, and the occasional aphorism —
for example
, "Liking everything is more interesting than liking nothing. You are what you like."
Perhaps the greatest joy, though, can be found in the advertising section of each issue, which is filled with crisp, little rectangles that informed pre-Internet readers what was at the galleries each week. Among that incredible crop, the ads from the Virginia Dwan Gallery are particularly interesting.
Dwan operated
a Los Angeles gallery from 1959 to 1967 and a New York gallery from 1965 to 1971. (When she closed her L.A. space, its director, John Weber — later an independent gallerist — joined her in New York.) She showed some of the century's most ambitious, important art in those spaces — and elsewhere around the United States. Michael Heizer's
desert projects
? Smithson's
Spiral Jetty
? Walter De Maria's
Lighting Field
? They were all funded, in part, by Dwan.
For all its merits, the
Voice
archive is still a bit incomplete, so I've gone through and sliced out just the Dwan ads that ran during the fullest part of that archive, from 1969 to 1971, the year that she shut down the gallery. ''Unfortunately, the I.R.S. doesn't let you lose money endlessly," she told Michael Kimmelman in
a brilliant 2003

New York Times

profile
, in which the two of them visited the not-yet-opened
Dia:Beacon
, which houses work by a number of her former artists. Dwan continued, "They can start considering the business a hobby." As the ads show, she had a pretty unbelievable run.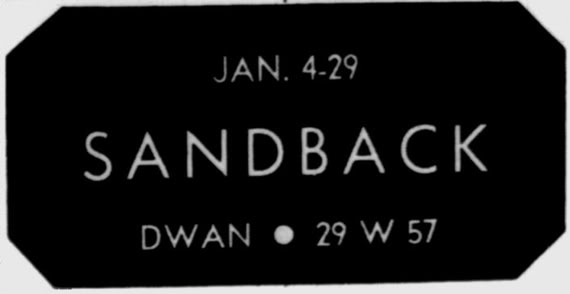 January 9, 1969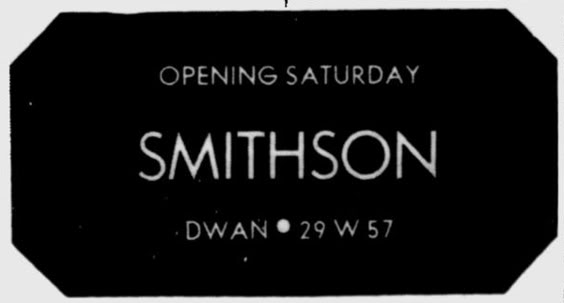 January 30, 1969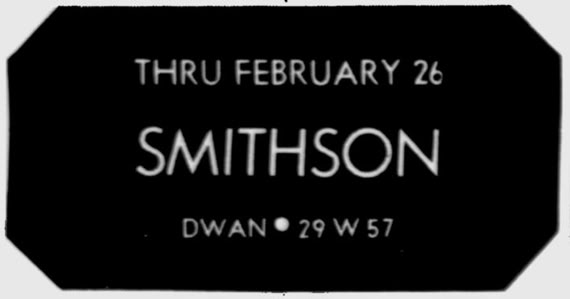 February 6, 1969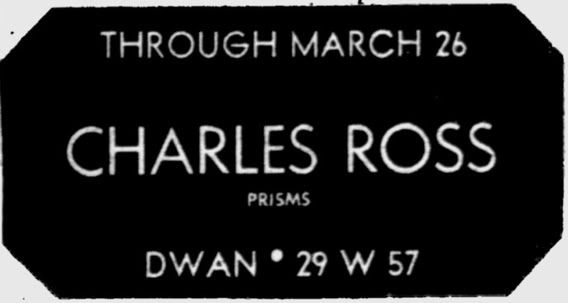 March 6, 1969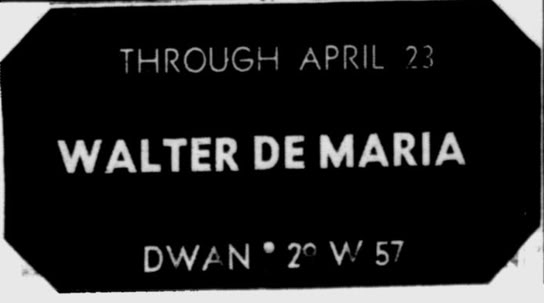 April 4, 1969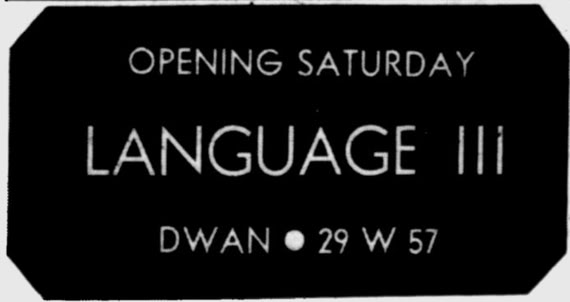 May 22, 1969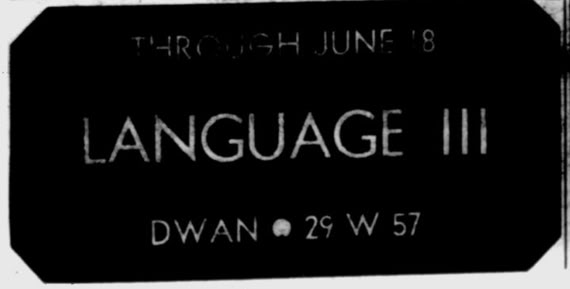 April 29, 1969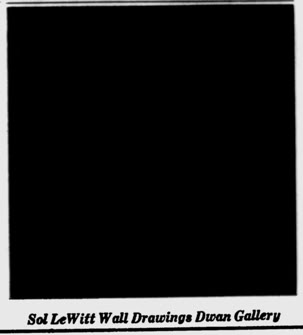 October 2, 1969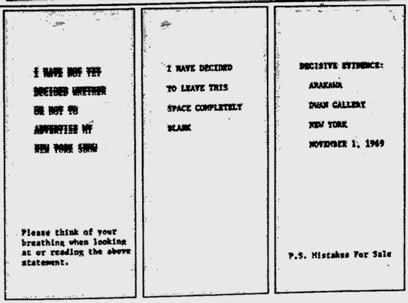 October 30, 1969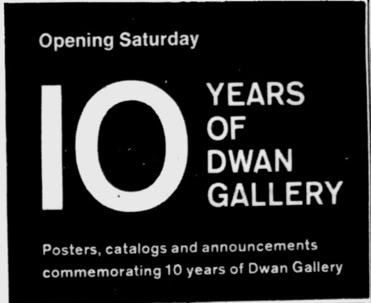 November 27, 1969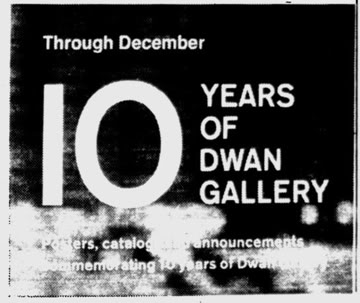 December 4, 1969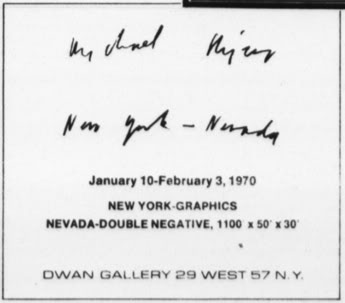 January 8, 1970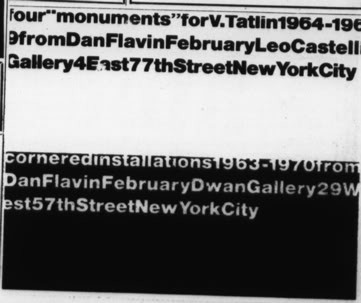 February 12, 1970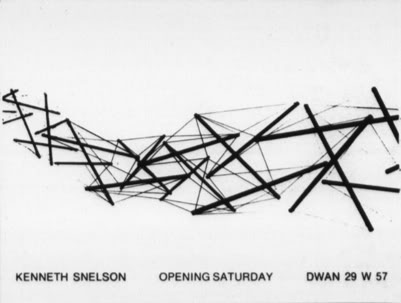 March 12, 1970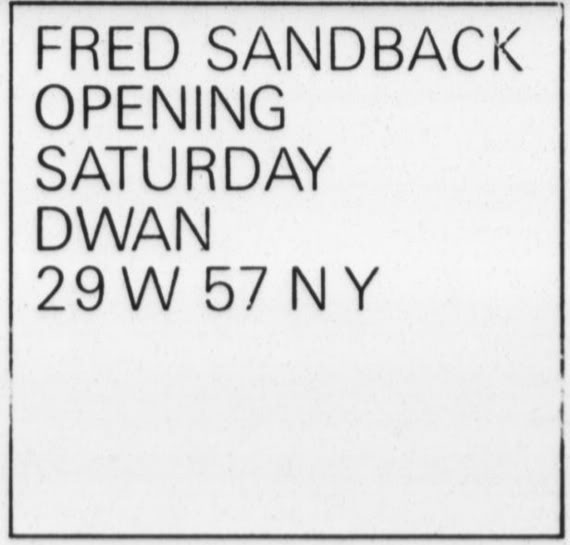 April 2, 1970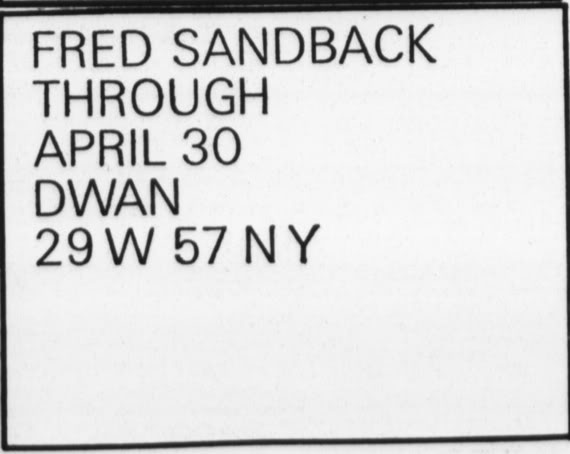 April 9, 1970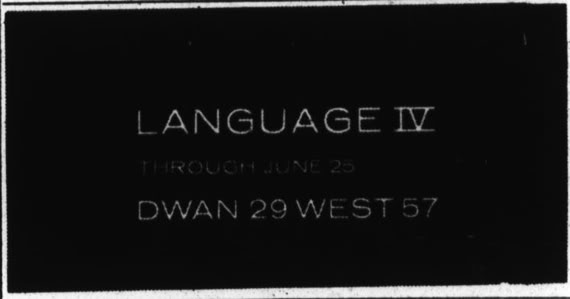 May 5, 1970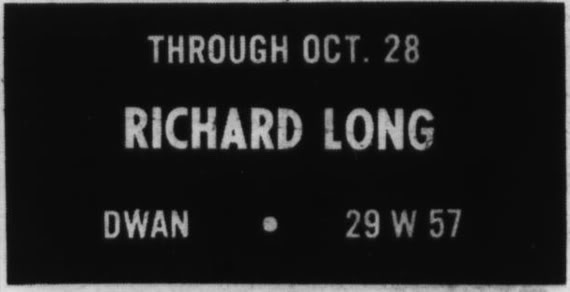 October 9, 1970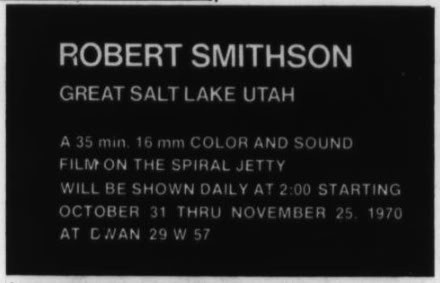 November 5, 1970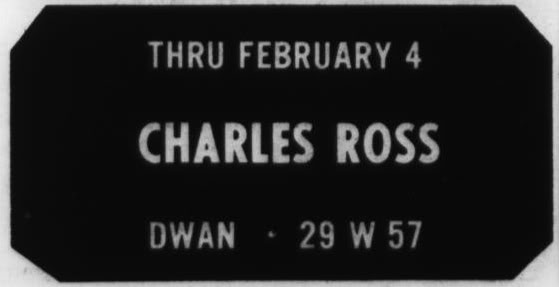 January 7, 1971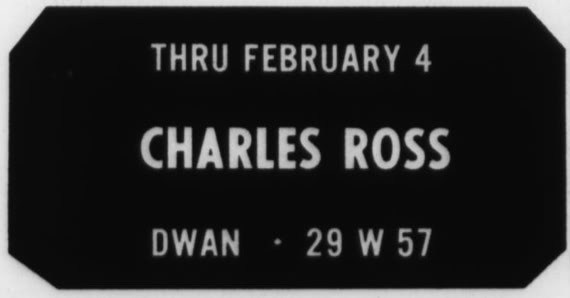 January 14, 1971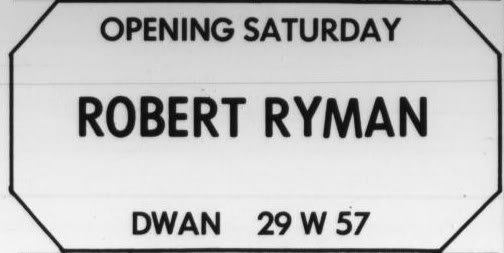 February 4, 1970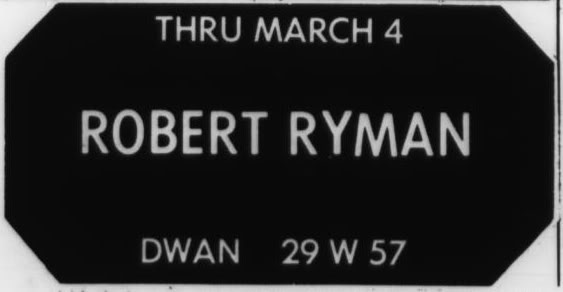 February 11, 1971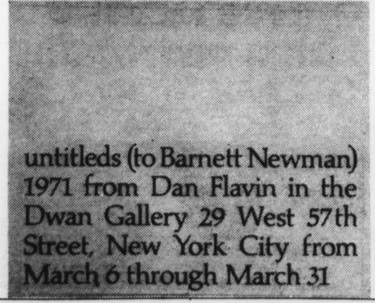 March 4, 1971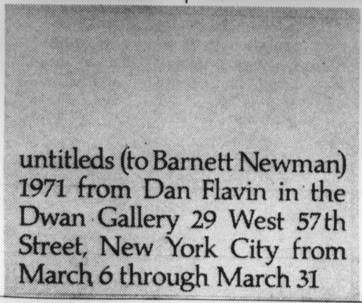 March 11, 1971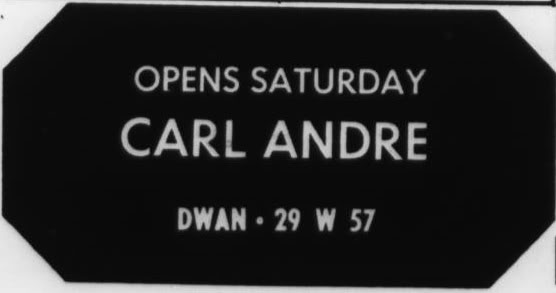 April 1, 1971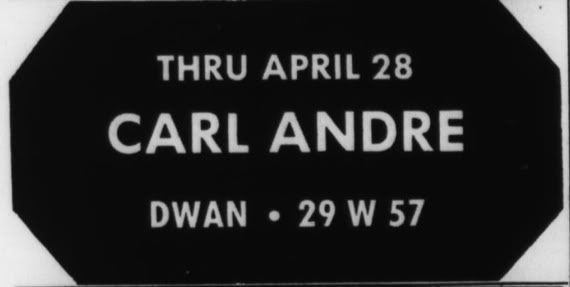 April 8, 1971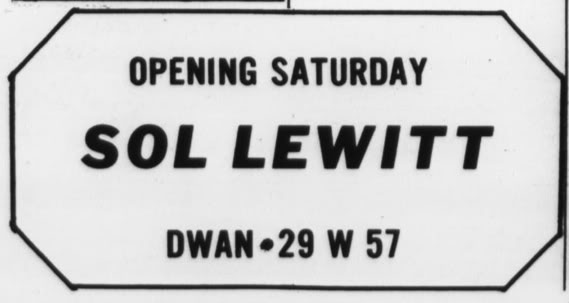 April 29, 1971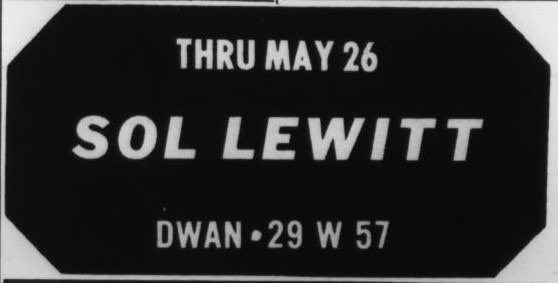 May 6, 1971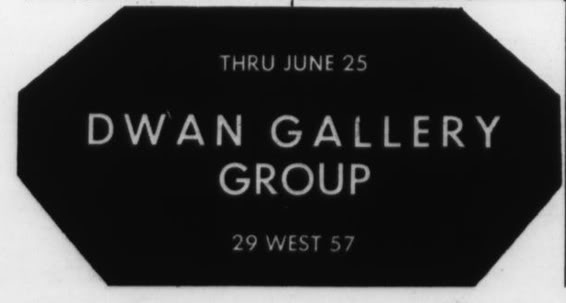 June 3, 1971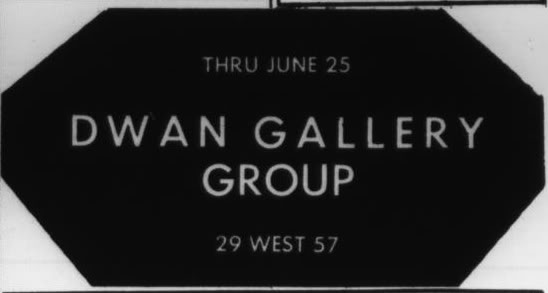 June 10, 1971