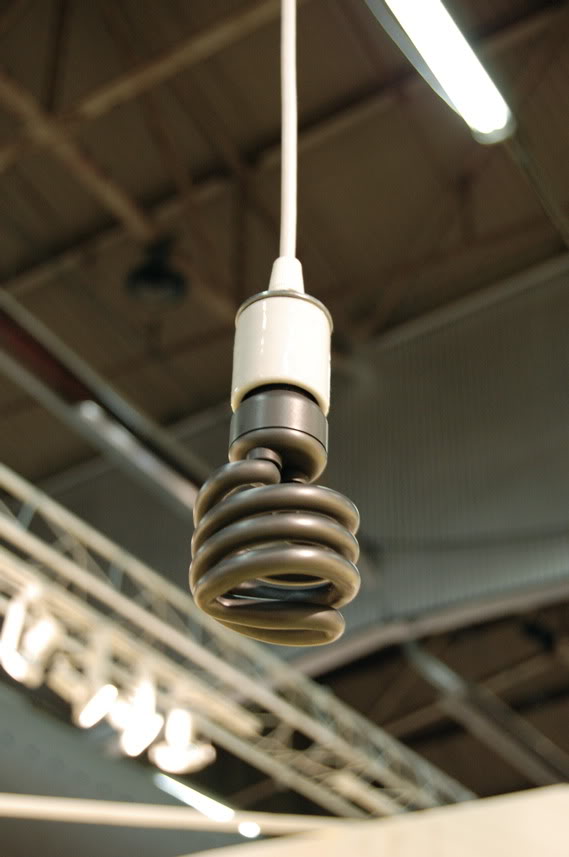 Adam McEwen, installation view of "I Am Curious Yellow" installation at the Nicole Klagsbrun booth
Right before I visit an art fair,
I always imagine that I'll get to learn about the work of hundreds of artists I don't know and that I'll emerge with a few new interests. However, when I visit, I usually end up finding it pretty difficult to focus on anything new. With that in mind, here are five pieces from established figures that stood out at the 2010 Armory Show.
Nicole Klagsbrun was smart, filling her yellow-carpeted booth with yellow works by Adam McEwen, and branding it as a single installation entitled "I Am Curious Yellow." Most successful contemporary artists have one smart, signature line of works; McEwen has at least four or five — the
gum paintings
, the
obituary paintings
, the
text-message paintings
, the
cigarette prints
, etc. The
graphite sculptures
he has fabricated are the most interesting, though; he's done credit cards, hanging florescent lights, and now he has produced this fine, energy-efficient bulb.
Just about everything McEwen does cries for attention — as evidenced by the huge, yellow swastika in the Klagsbrun booth. His light bulb, in contrast, hangs quietly — a little sadly — in space: a perfect piece of fragile, brittle metal that casts no light.
Ken Price at the Nyehaus and Franklin Parrasch Gallery booth
A smooth, pink egg filled with ovular, dark-green globules — fingers, eggs, monsters, larvae? Kitsch can also be creepy, Ken Price reminds us.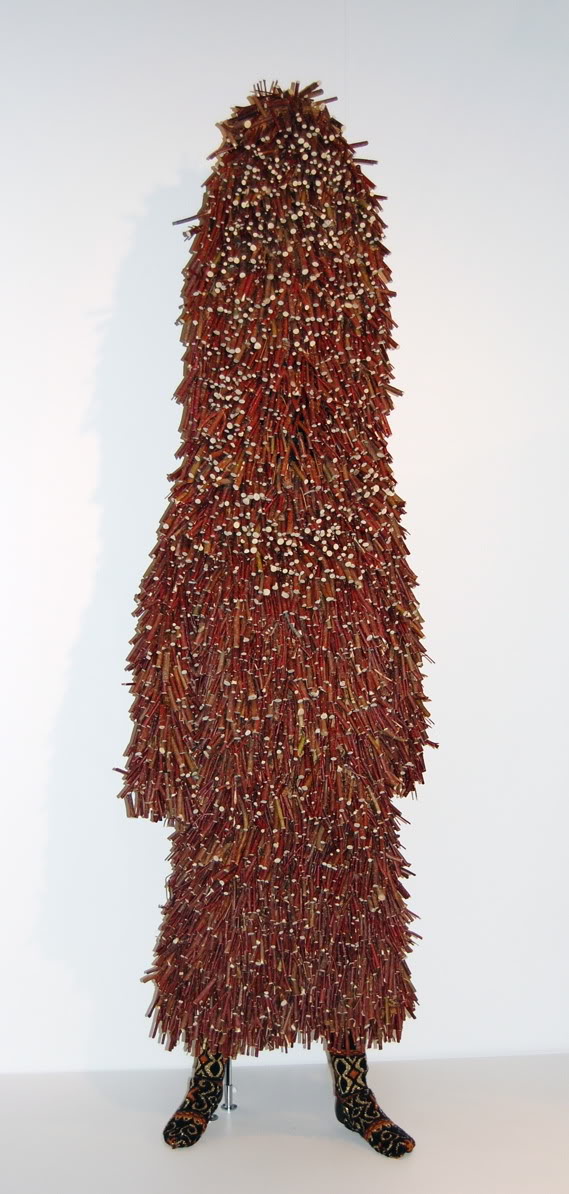 Nick Cave soundsuit at the Jack Shainman booth
Jack Shainman lined up a handful of soundsuits on a platform outside of their booth, earning perhaps the most gawkers of any display at the show. Even when they're standing there motionless, they look like absurd amounts of fun. I hope that the collector that bought this throws caution to the wind, tosses it on, and dances around frequently.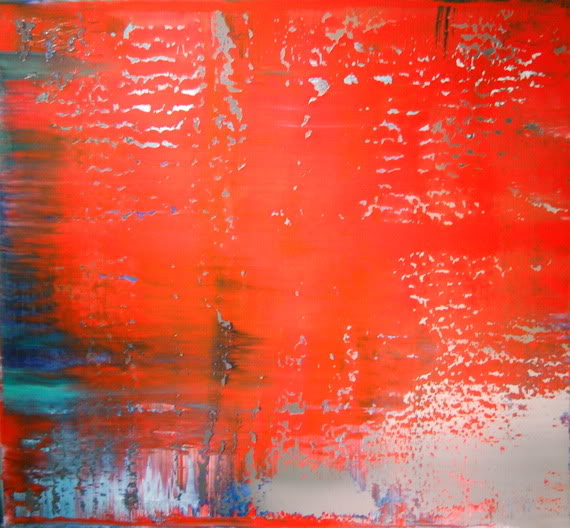 Gerhard Richter, Abstraktes Bild 805-4, 1994. Oil on canvas, 22 x 24 in., at the Edward Tyler Nahem booth
Sure, Richter abstractions are pretty much standard art-fair fare, but this one really pops. It's only roughly two-by-two feet big, but it feels huge and heavy when you're in front of it — you'd think that Richter had built up thousands of layers of paint. Monstrous, horribly beautiful stuff.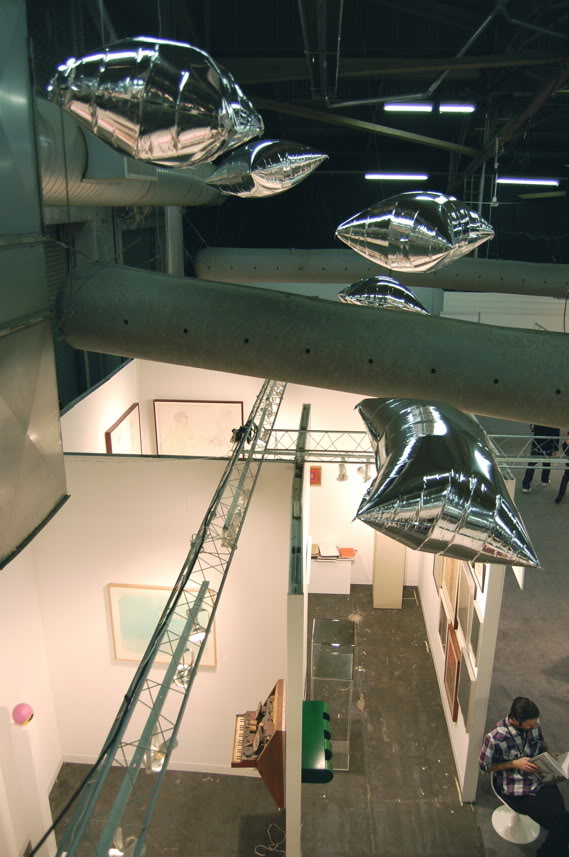 Andy Warhol,

Silver Clouds

, 1966, at the Nyehaus and Franklin Parrasch Gallery booth
This was the ultimate bargain in the show. Priced at $5,000 a balloon (complete with the original wrapping), Nyehaus sold them out. They floated above the booth with string, launched with quite a bit more helium
than in their original installation
(in fairness, it can't be practical to have loose balloons flying around booths while trying to sell art).
In the area where I grew up in New Jersey, local governments limit the size of the signs stores are allowed to have along major highways. To grab a little bit more attention, many of those businesses erect gargantuan flagpoles to fly over-sized America flags. This would seem to be a smarter, more elegant art world version of that practice.