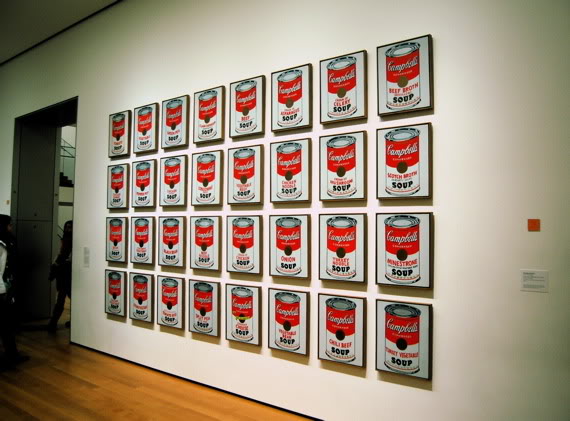 Andy Warhol,

Campbell's Soup Cans

, 1962. Synthetic polymer paint on 32 canvases, each 20 x 16 in. Photos: 16 Miles.
Do you notice anything strange
about this installation at the Museum of Modern Art (other than the terrible color, which is a result of my poor job correcting the photograph)? Look really closely. What about in this one below?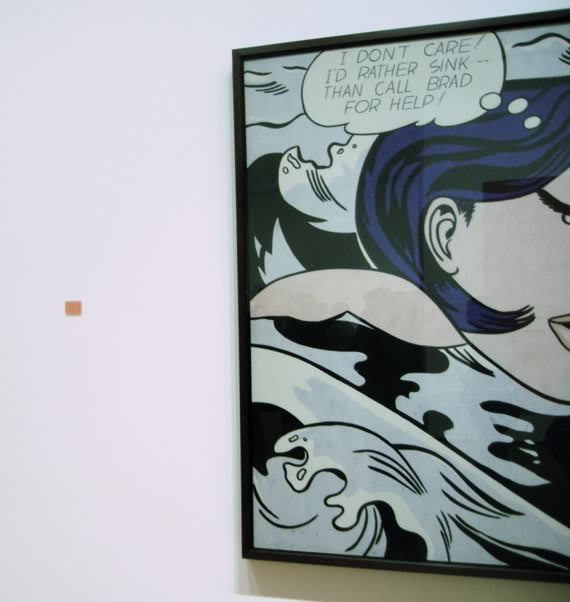 Roy Lichtenstein,

Drowning Girl

[detail], 1963. Oil and synthetic polymer paint on canvas, 67 5/8 x 66 3/4 in.
Yeah! There are peculiar, bright orange boxes floating on the walls of one of MoMA's postwar permanent collection galleries, hiding in plain sight near the Warhol, the Lichtenstein,
a Vija Celmins
, a
Michelangelo Pistoletto
, and a few other works. So what are they? Let's take a closer look!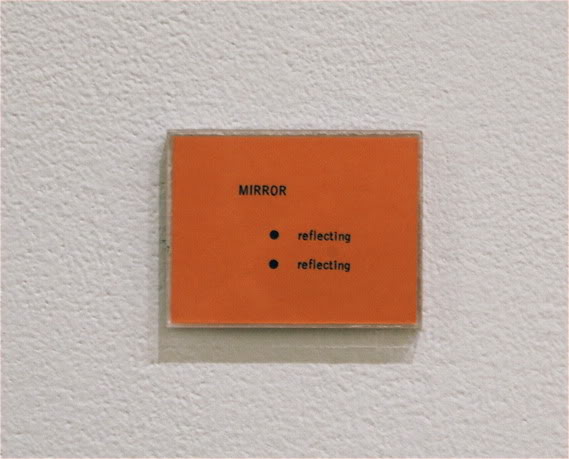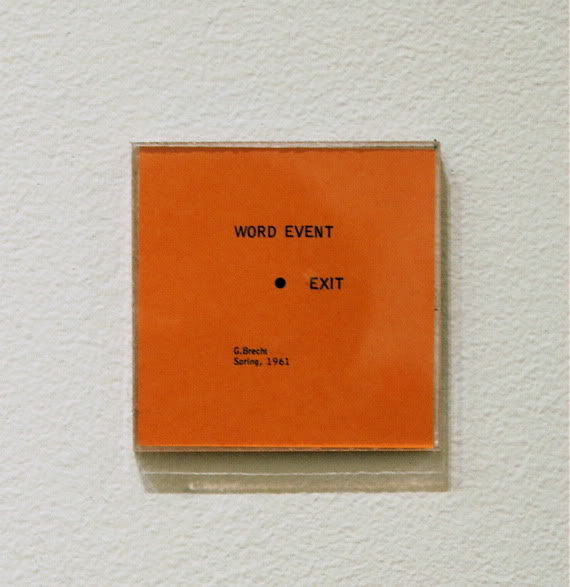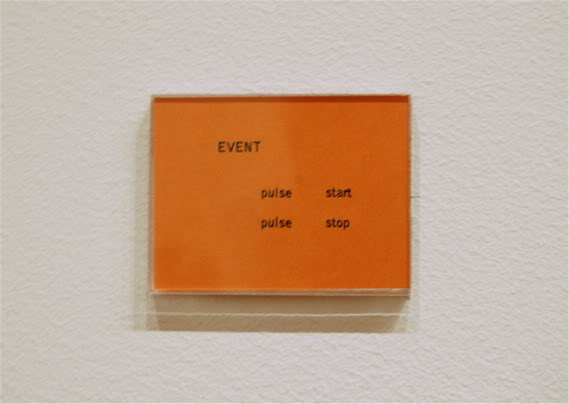 All three photos above: George Brecht, various cards from

Water Yam

, 1963, distributed around the gallery.
It turns out that the scattered orange boxes are instructional cards for visitors to George Brecht's 1963
Water Yam
show and part of the Gilbert and Lila Silverman Fluxus Collection Gift that was donated to the museum in 2008. Brecht also died that year, so the installation is something of a fittingly quiet, charming tribute to him.
I wonder if Gabriel Orozco ever saw Brecht's cards hung like this. There's a definite
Yogurt Caps
vibe about the way the way they sit nonchalantly and unassumingly next to some of MoMA's most prized treasures. (The curatorial team has also provided only one wall label for the eight or so pieces — right next to the
Soup Cans
— meaning that people who spot the boxes have to hunt to find out what they are, which is fun.)
Does anyone know when the Brechts first went up? It's terrifying to realize that I probably walked past them at least two or three times recently without noticing them in the room.