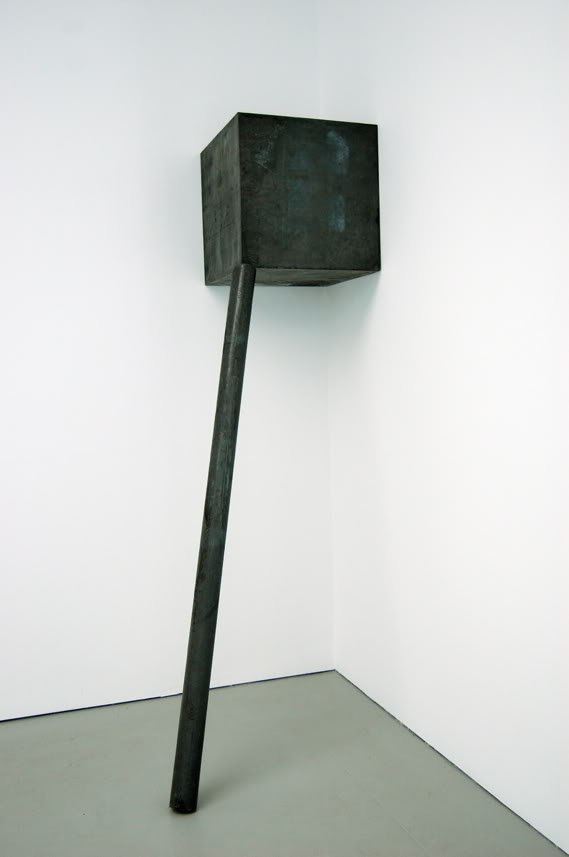 Richard Serra,
Corner Prop
, 1969.
Photographs: 16 Miles
[more photographs]
"The form of the work in its precariousness denies
the notion of a transportable object, subverting the self-referential, self-righteous notion of authority and permanence of objects." - Richard Serra,
Artistes
, 1980.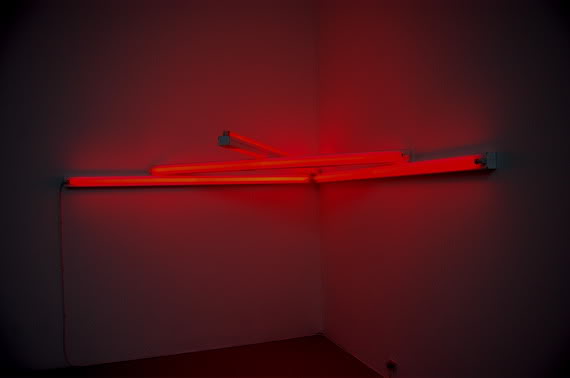 Dan Flavin,
monument 4 for those who have been killed in ambush (to P.K. who reminded me about death)
, 1966.
I look on the specious electrical light
Blatant, mechanical, crawling and white,
Wickedly red or malignantly green
Like the beads of a young Senegambian queen.
- Vachel Linday, "A rhyme about an electrical advertising light," submitted by Flavin for the
Primary Structures
show at
The Jewish Museum
in 1966, which featured
monument 4 those...
.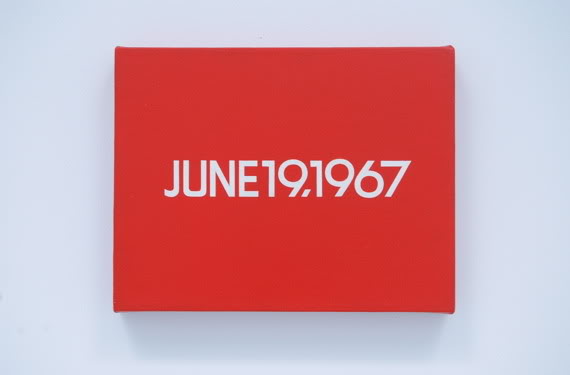 On Kawara,
June 19, 1967
from
Today Series

, No. 108, -

"Black Power in the United States"
, 1967.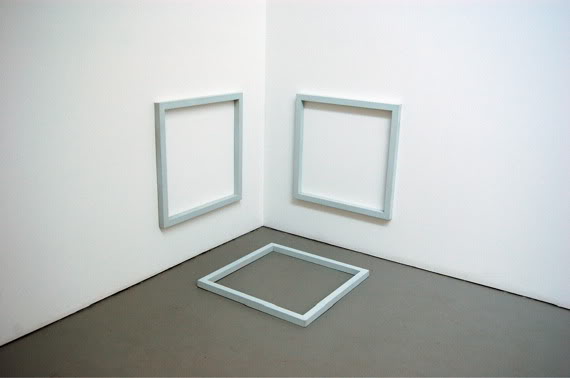 Sol LeWitt,
Wall / Floor ("Three Squares")
, 1966.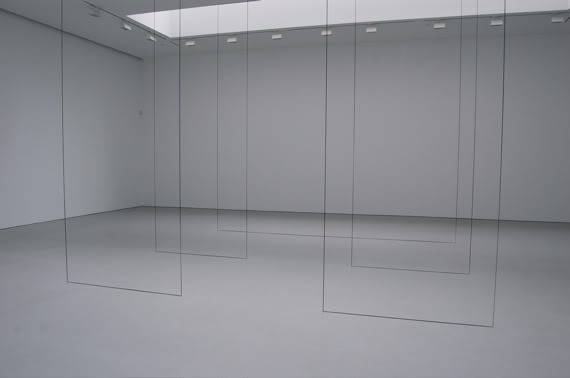 Fred Sandback,
Untitled (Sculptural Study, Five-part Construction)
, 1987 / 2009.
"When I got to the galleries with the installations of his work, I started to cry. I sat down on a bench there, and I wept." - Andrea Fraser,
Grey Room
22
, 2005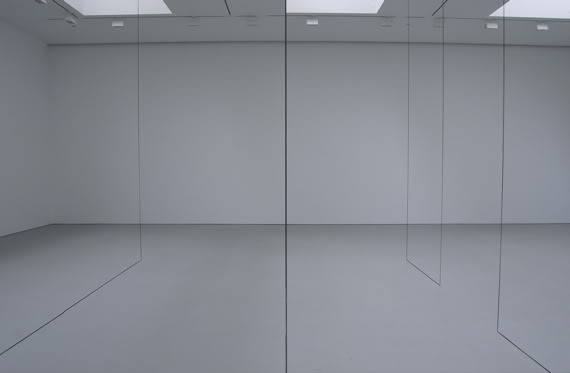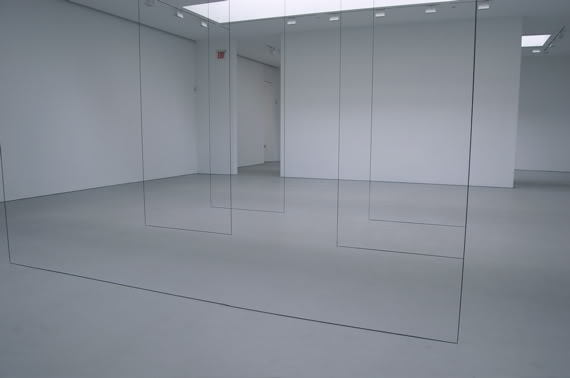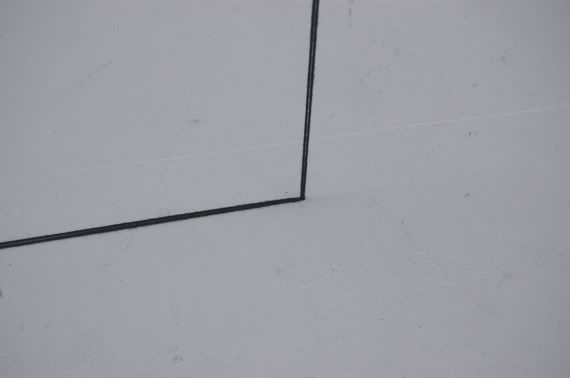 525 West 19th Street
New York, New York
Through August 14, 2009