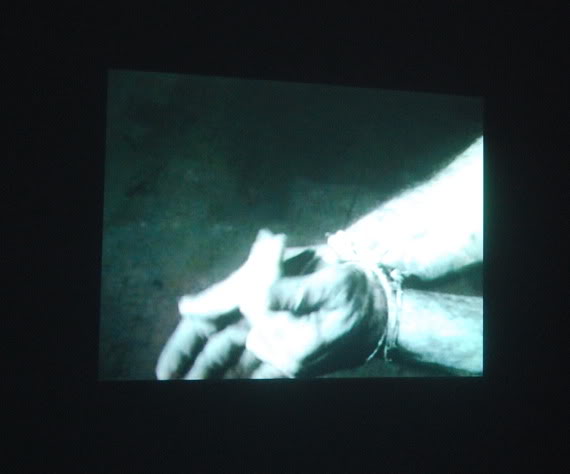 Richard Serra,
Hands Tied
[Still from film projection], 1968, at Kunste Werke Berlin e.V.  Photo: 16 Miles.
"It is difficult to think without obsession,

and it is impossible to create something without a foundation that is rigorous, incontrovertible, and, in fact, to some degree repetitive. Repetition is the ritual of obsession. ... I cannot overemphasize the importance of play. The freedom of play and its transitional character encourage the suspension of beliefs whereby a shift in direction is possible; play ought to be part of the working process."
- Richard Serra, "If Not Now, When?" Commencement Address at Williams College, June 1, 2008.