At the Museum of Modern Art today,
there was a little placard standing on the ticket desk, warning potential visitors that
The Starry Night
and
The Persistence of Memory
are not on display right now. There is a
similar note
on MoMA's web site. (I would love to know the number of complaints that merited this approach.) Luckily, MoMA has an elegant, readymade solution.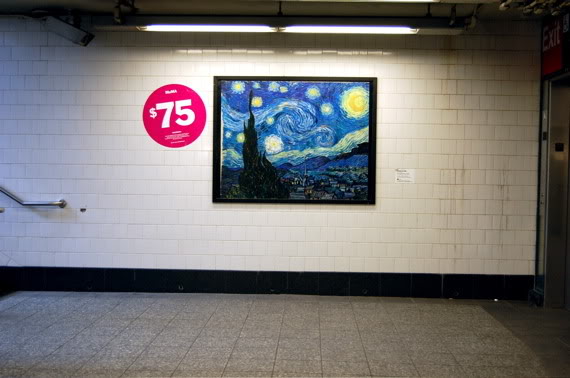 Vincent van Gogh,
The Starry Night
, 1889.  [MoMA reproduction at Atlantic subway station.]  Photo: 16 Miles [
more
]
The museum's
Atlantic Pacific
promotion, which was supposed to run only until March 15, is still largely intact out in Brooklyn.  Both paintings are on display there, along with a few dozen other selections.  It may be a little bizarre seeing the tiny
Persistence of Memory
 blown up to the size of a full subway advertisement, but it's infinitely more interesting than watching ads for
Duplicity
,
Army Wives
, or
Dr. Zizmor
 linger for months, as we wait for the space to be resold.  Could 
Smartspaces
, the organization filling vacant storefronts with art displays, start doing the same for unsold public advertising space?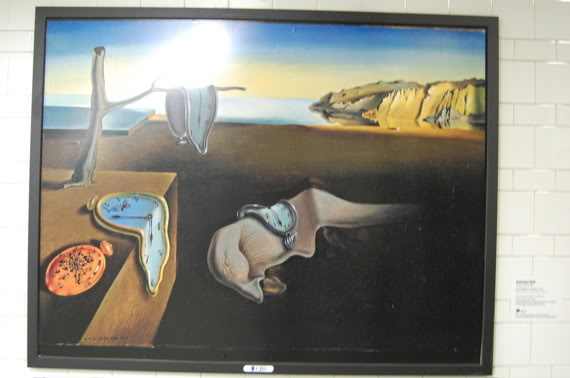 Salvador Dalí,
The Persistence of Memory
, 1931.   [MoMA reproduction at Atlantic subway station.] Photo: 16 Miles [
more
]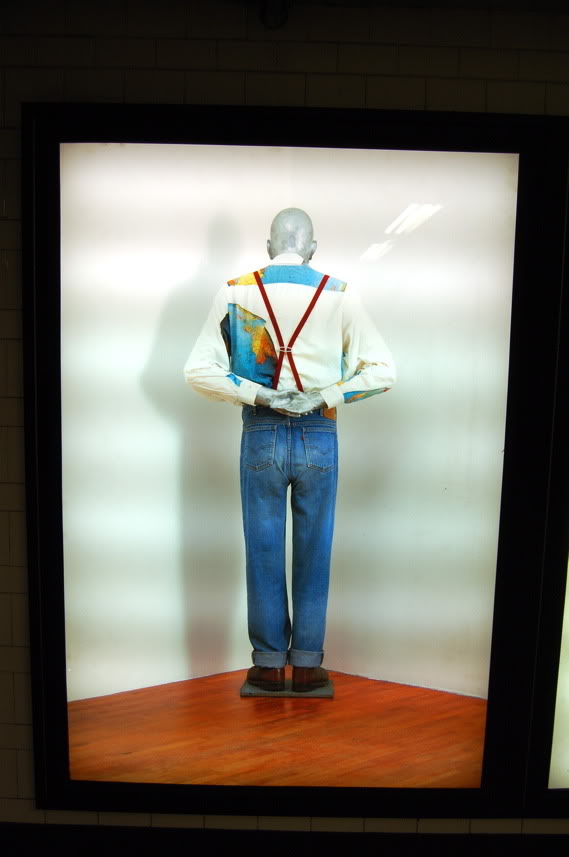 Martin Kippenberger,
Martin, Stand in the Corner and Be Ashamed of Yourself
, 1990. [MoMA reproduction at Atlantic subway station.] Photo: 16 Miles [
more
]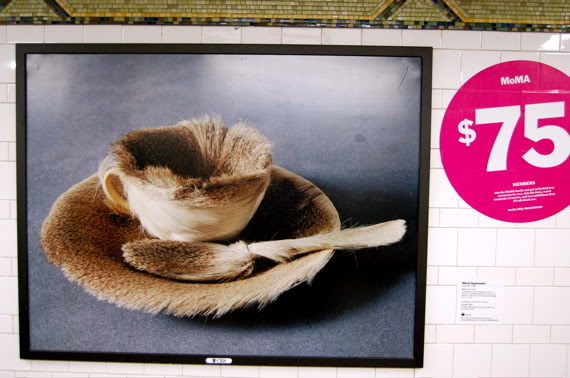 Meret Oppenheim,
Object
, 1936.  [MoMA reproduction at Atlantic subway station.] Photo: 16 Miles [
more
]