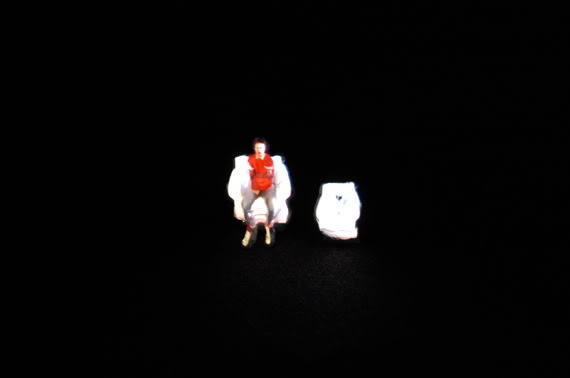 Laurie Anderson,
From the Air
[installation view], 2009. Photo: 16 Miles
I certainly have no idea how to photograph holographic films
.
 (See above.)  Setting that aside, Location One's show of two Laurie Anderson installation is a quirky little treat.  In
From the Air
, shown here, a miniaturized Anderson sits in the corner and tells a story that just may tempt you to spend some time in the spare, pitch black room with her.  Walk to the next room and things get even more peculiar.