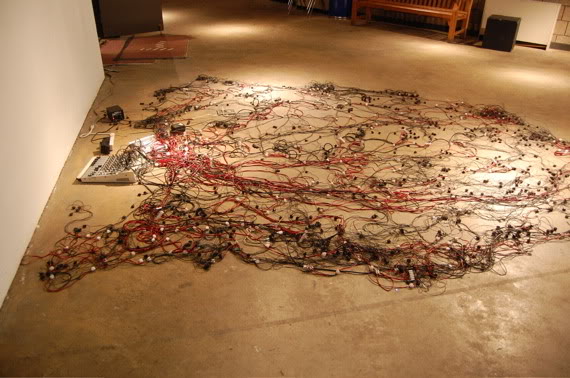 André Avelãs,

Earphones

, 2007
André Avelãs
' piece in

The Headphones Show
(curated by Alan Licht) at the Abrons Arts Center consisted of 1,000 headphone earbuds. 40 were set up to work as microphones in the space, while the other 960 operated as speakers, creating a continually-crashing feedback loop within the space. It was almost as if Richard Serra's
Scatter Piece
(1967) had suddenly learned to make noise.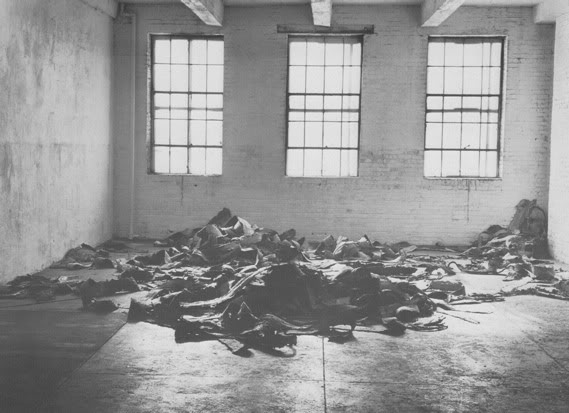 Richard Serra,
Scatter Piece
, 1967. Photo courtesy of Rufus Knight.
A show devoted to pieces that utilize headphones (sometimes as their sole material, as was the case with Seth Price's audio work) doesn't make for the most thrilling photos, but I've included a few more on
flickr
.