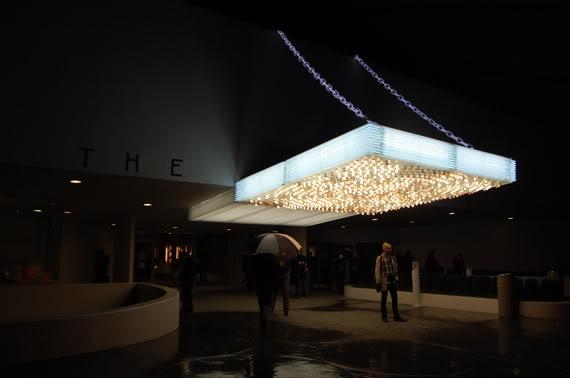 Philippe Parreno,
Marquee, Guggenheim, NY,
2008.
theanyspacewhatever
concluded last night with a nonstop
, 24 hour symposium at the Guggenheim. Philippe Parreno had the best moment in the show, installing one of his gigantic, alluring marquees outside the building. In one of the
rare positive reviews
of the exhibition, Roberta Smith suggested a new sign for the museum: "The Guggenheim Museum, Temporarily an Alternative Space, Inclusive and User-Friendly." Whatever else, there was free espresso provided by Douglas Gordon and Rikrit Tiravanija at their
Cinéma Liberté
, and it was delicious.
Speaking of closings,
The Headphones Show
at the
Abrons Arts Center
(curated by Alan Licht), featuring work by Vito Acconci, Christina Kubisch, Abinadi Meza, Tristan Perich, and Seth Price, among others, closes tomorrow, January 9, at 6:00 pm.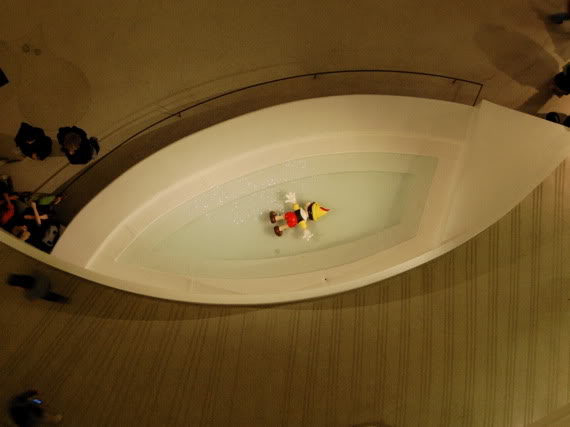 Maurizio Cattelan,
Daddy Daddy
, 2008.