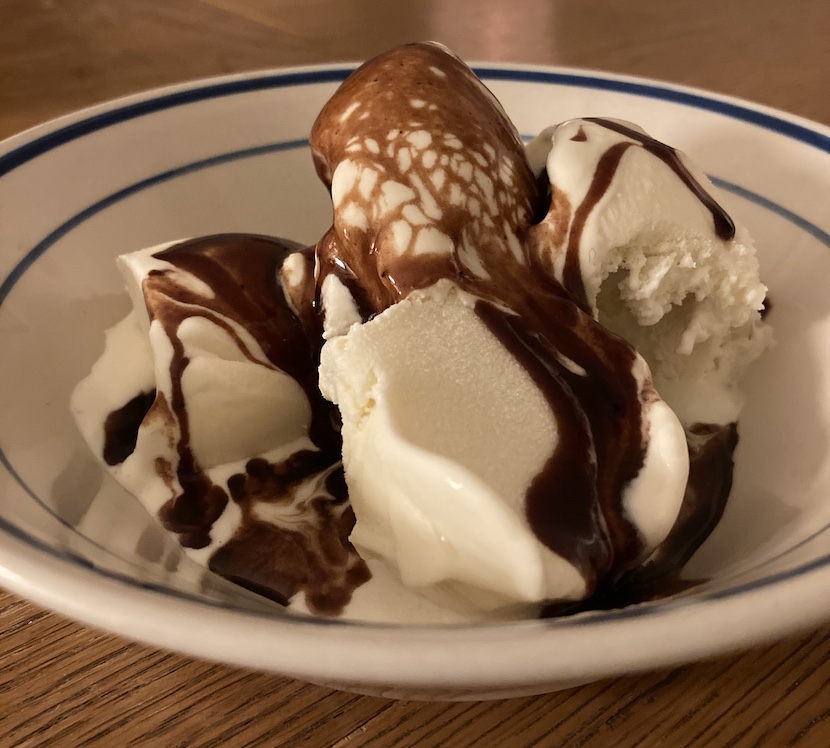 Alice Neel's hot-fudge sauce ornamenting vanilla ice cream.
Get ready for a world of pleasure.
Alice Neel
's hot-fudge sauce is rich, boozy, and deeply satisfying. Its secret ingredient: a solid splash of rum, which joins together with chocolate, butter, sugar, and corn syrup. The recipe comes from
The Museum of Modern Art Artists' Cookbook
, which was published in 1977. (The full directions are in this
PDF for a catalogue
I made a few years ago for
a project at Interstate Projects
in Brooklyn.)
While warm, the sauce brings a refreshing zest to vanilla ice cream, but it's when it's gotten cold, having sat in the fridge overnight, that it gets really great, taking on a luxurious, almost chewy texture that is reminiscent of soft toffee or thick caramel. I found myself eating spoonfuls of it by itself. Atop ice cream in that form, it's pure heaven—and it looks beautiful, too, like strange black snow adorning a mountain peak. I regret never taking a photograph of that pairing: it was too delicious to stop and think, apparently.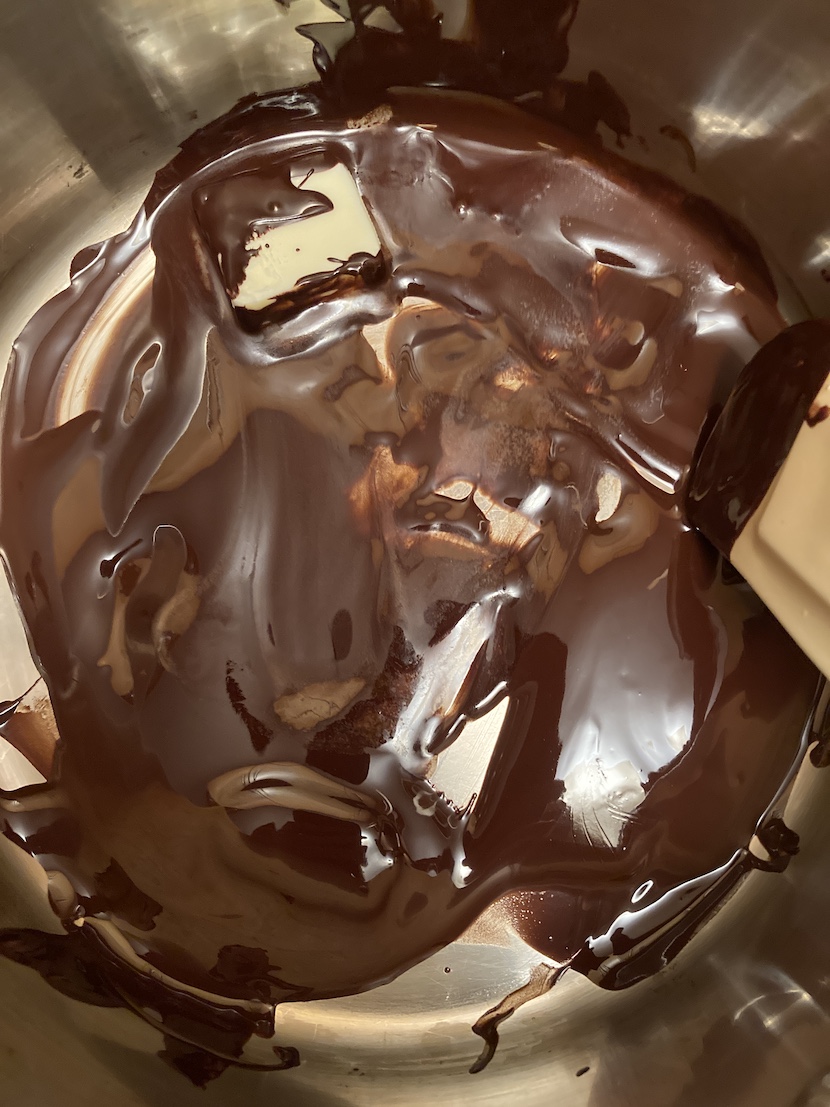 Preparing the hot-fudge sauce.
In the cookbook, Neel says, "I never learned to make cakes and pies because after all I'm an artist and couldn't concentrate on that," and she adds, "I have privileges, you see, that only men had in the past." It's impossible not to admire that sentiment. But thank goodness she was willing to grace us with this confection.