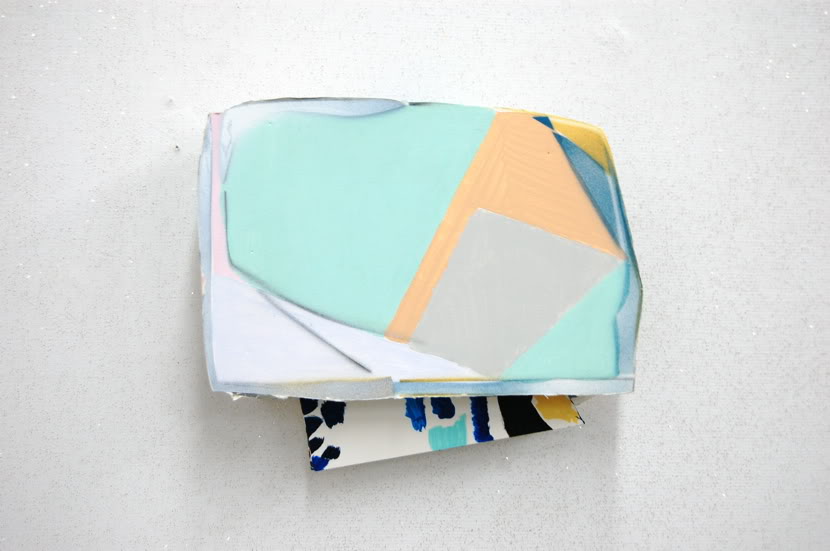 Detail view of Tamara Zahaykevich,

Ruth Peace

, 2008. Polystyrene, foam board, paint, decoupage, 10 x 11 1/2 x 2 in., in "Neon Rainbow," curated by Amber Vilas, at 125 Crosby Street, June 25, 2011.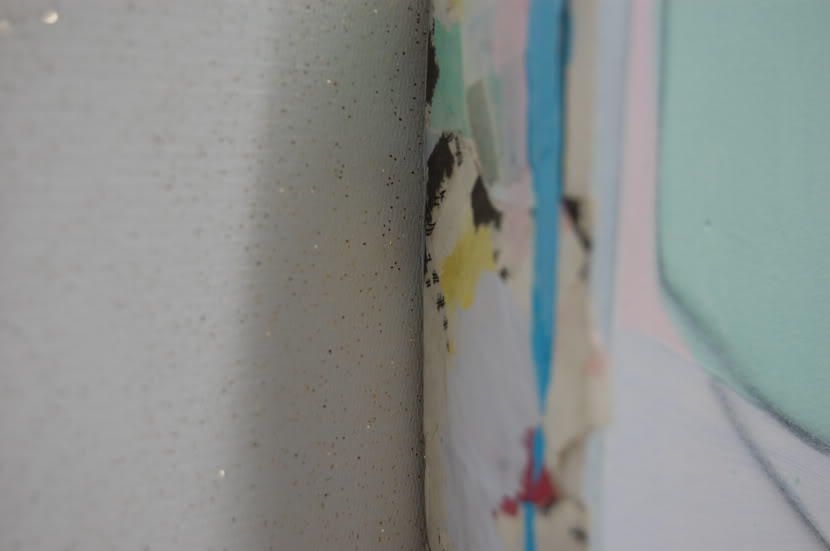 Tamara Zahaykevich,

Ruth Peace

, 2008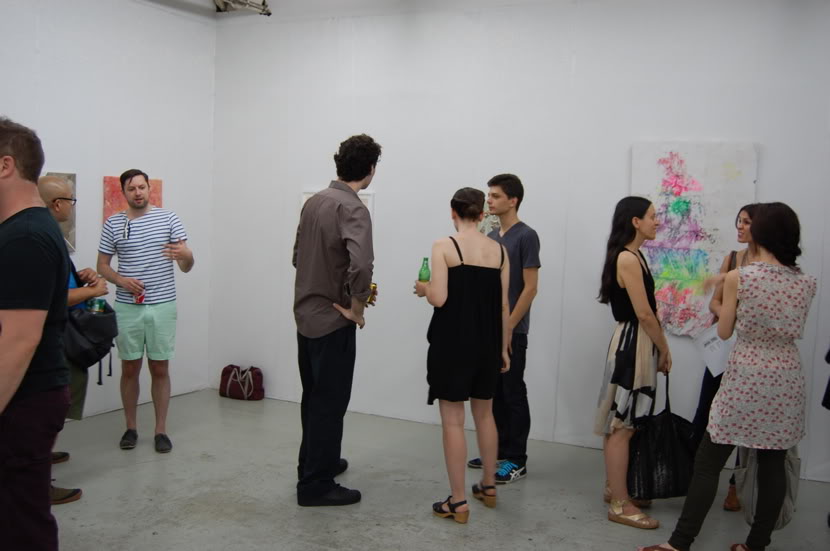 Installation view
On paper, the idea of blanketing the walls of a gallery with a fine layer of gold glitter reads as a deeply horrendous idea. But that's precisely what curator (and friend)
Amber Vilas
did for "Neon Rainbow," her one-night, ten-artist show in a subterranean crate shop at the corner of SoHo's Crosby and Jersey Streets. And it worked — at least this one time, lending a welcome background ebullience to work that included an angular polystyrene relief by
Tamara Zahaykevich
, a small acrylic on paper of a hazy, sun–filled sky by
Roger White
, and a tantalizing oval caked with pale pink paint by
Jim Lee
, whose work, one suspects, could withstand even the most radical exhibition experiments.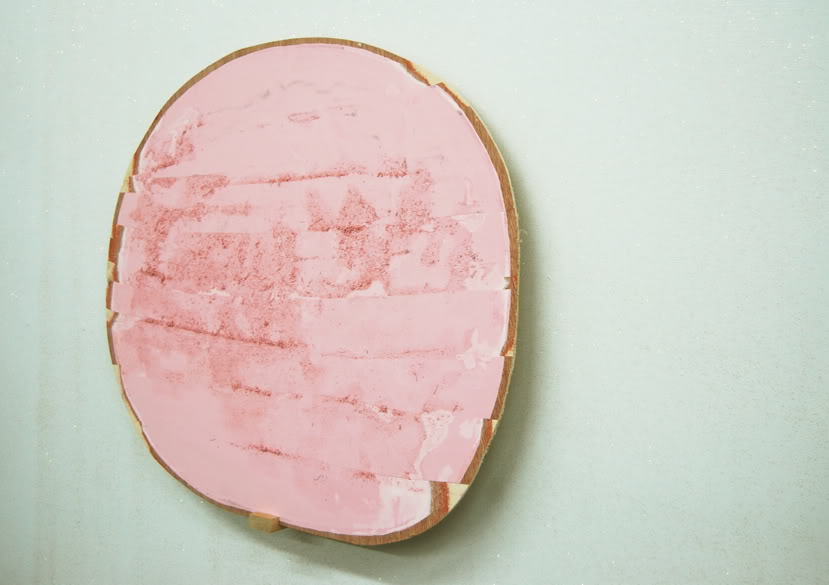 Jim Lee,

Fleur du Mal (Scattered Remains)

, 2011. Oil enamel, paint shavings, and saw dust on wood, 24 x 28 3/4 x 3 1/4 in.
More:
Joshua Abelow
has a bounty of great installation photographs from the show, which also included
Daniel Bainbridge
,
Donald Cameron
,
Erin Lee Jones
,
Jeffrey Scott Mathews
,
Sarah Mattes
,
Tracy Thomason
, and
Adrian Tone
. [
Art Blog Art Blog
]