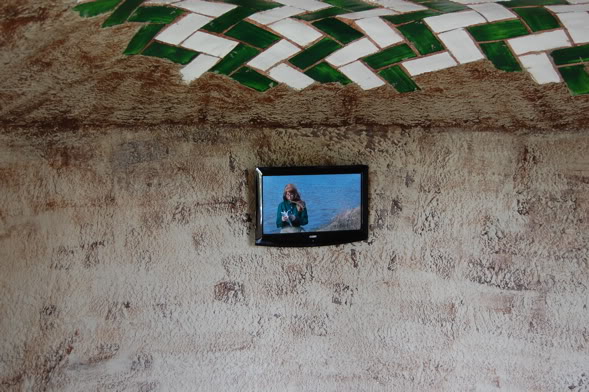 Installation views of Meghan Gordon,

Frederick Samuel Dellenbaugh would have liked to explore the Palisades

, 2011, at Wave Hill in the Bronx, through May 8, 2011 Photos: 16 Miles [more]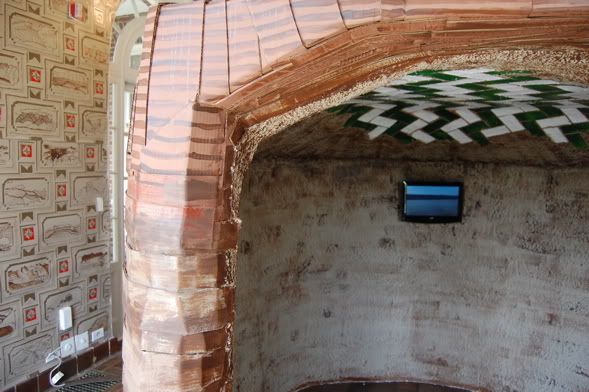 The exhibition is inspired, in part, by the belief of some that a lengthy set of murals in Wave Hill's Ecology Building may have been painted by

Frederick Samuel Dellenbaugh

. Others say it was

Howard McCormick

. Another inspiration: an underground tunnel on the Wave Hill estate.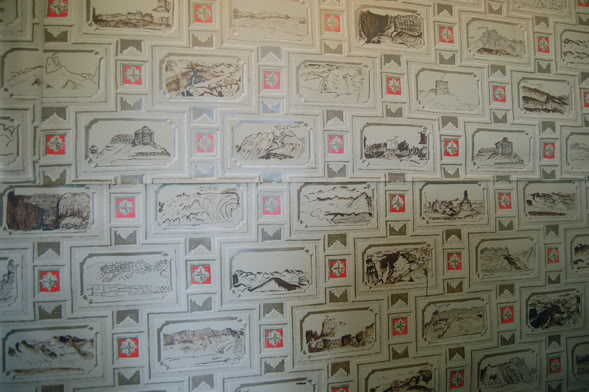 Gordon has lined the walls with hand-painted wallpaper, styled on circa 1865 designs.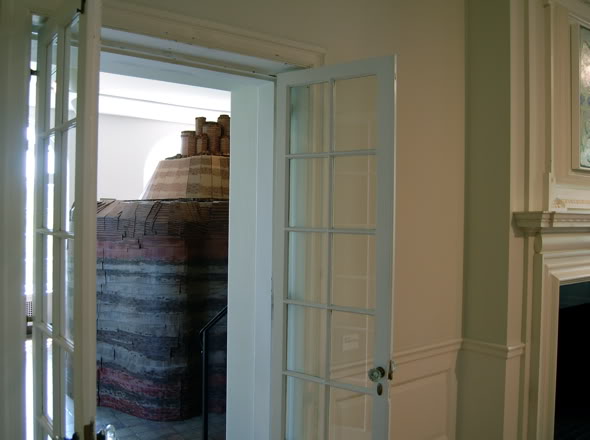 Just outside the Sunroom Project Space housing Gordon's work there is an exhibition of work by a trio of hallucinogenic masters:

Terry Winters

,

Philip Taaffe

, and

Fred Tomaselli

. A few blocks away, a train station with art by Dennis Oppenheim.