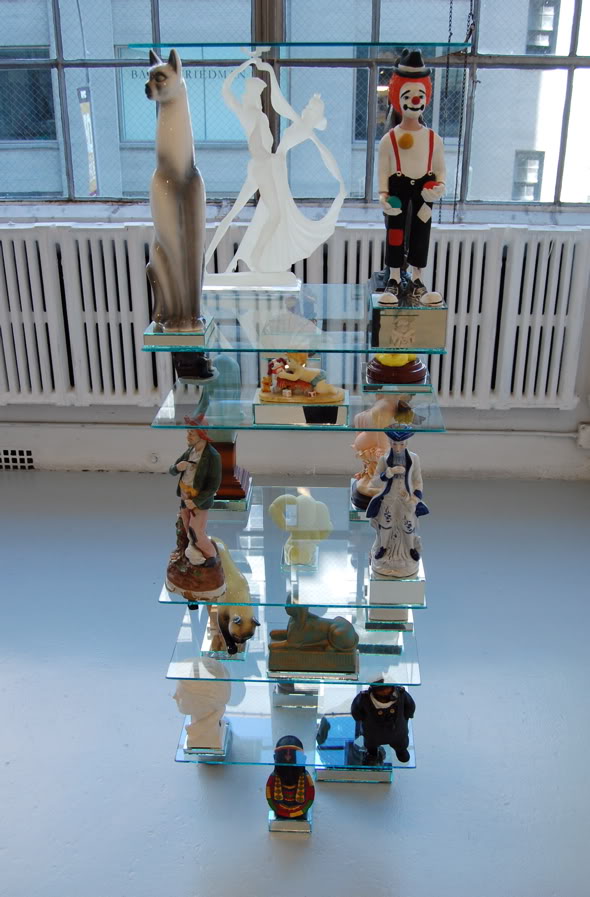 Installation view of Patrick Jackson, "Tchotchke Stacks," at Nicole Klagsbrun, New York. Photos: 16 Miles [more]
Patrick Jackson
's sculptures,
currently on display at Nicole Klagsbrun
, are horrifyingly fragile, modestly sized, hilarious, and just a little bit sad. (They represent, to put it another way, the exact opposite of
Richard Serra
's
sculptures
.) "With longing eyes, offers of companionship and salvation, these pieces are stand-ins for American desires," Jackson tells us in the show's press release. "Specifically, the desire to be touched." Of course, touching is just about the last thing one wants to do when visiting the show. A warning at the entrance of the gallery warns about the delicacy of the objects, and I certainly didn't want to examine the works very closely, or even breathe. Let's hope — no joking — that Jackson's tchotchke towers survive through the end of the show (October 23), get snapped up by brave buyers, and are safely installed in new homes. A thought to dwell on until then: anyone (read: me) who doubted that
Haim Steinbach would ever inspire
emerging artists now has to admit to being completely and totally wrong.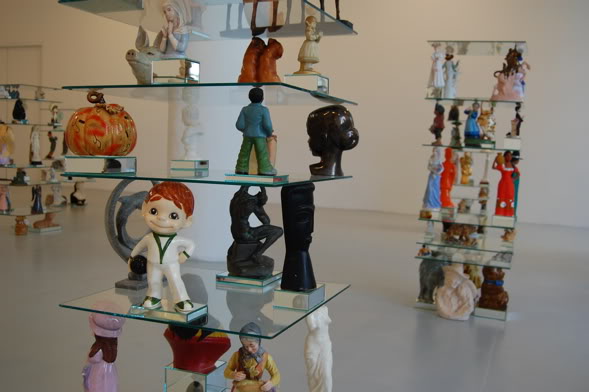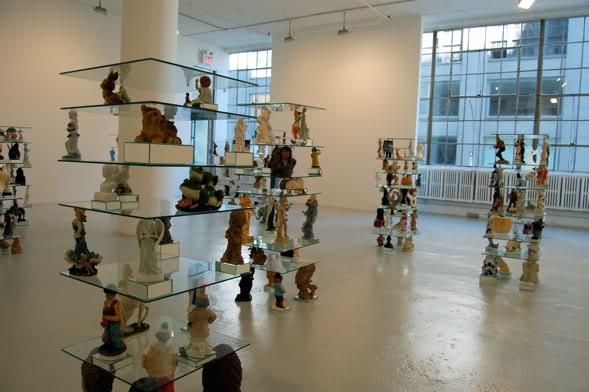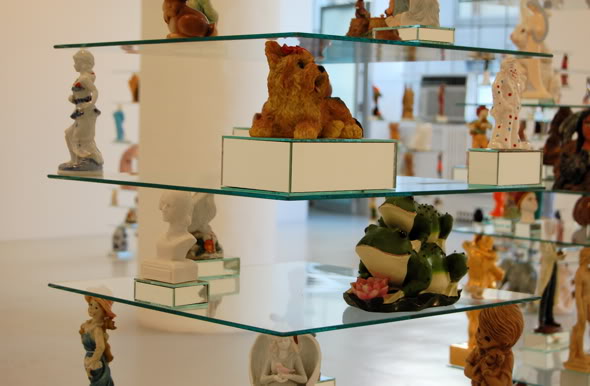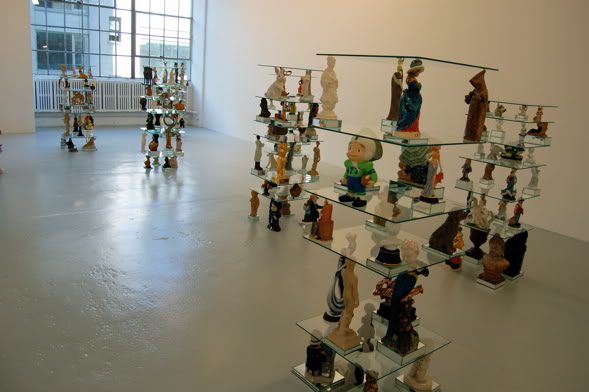 Patrick Jackson, "Tchotchke Stacks"
Nicole Klagsbrun
526 West 26th Street, No. 213
New York, New York
Through October 23, 2010