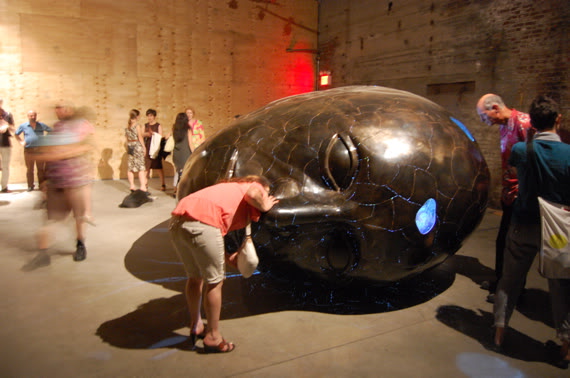 Gregory Barsmian, Artifact, 2010. Steel, glass, polyurethane foam, motor, strobe lights. Photos: 16 Miles [more]
Gregory Barsamian
's newest sculpture looks a bit like the type of art a totalitarian dictator would commission. It is a gigantic steel head, sitting on its side and apparently ready to be placed on top of a towering soldier or warrior figure: an idealized, model piece of art for any leader looking to promote masculinity, athleticism, and discipline within his dictatorship. However, looking closer, one sees a strobe light flashing through minute cracks in its surface. In the skull and the nostrils there are holes to peer through. Inside, one sees metal wires and foam objects — bright red apples, heads, green hands, and yellow birds — flying about wildly, apparently set in motion through a trick of the eye achieved by a few well-placed strobe lights. It is an uncanny experience accomplished through relatively modest means. Smooth, symmetrical, and stolid on the outside, it's chaotic, anarchic, and sublime within: not such a great monument to order after all. Well worth the trip to North 14th Street.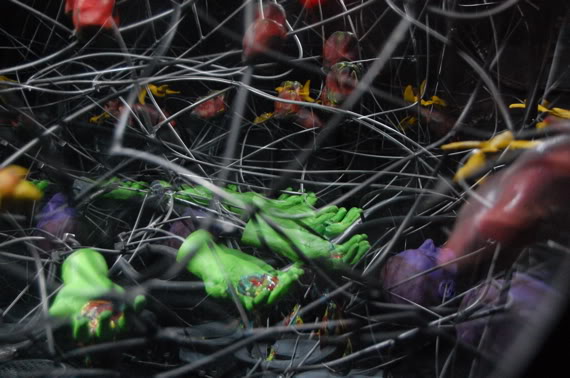 Interior views of Artifact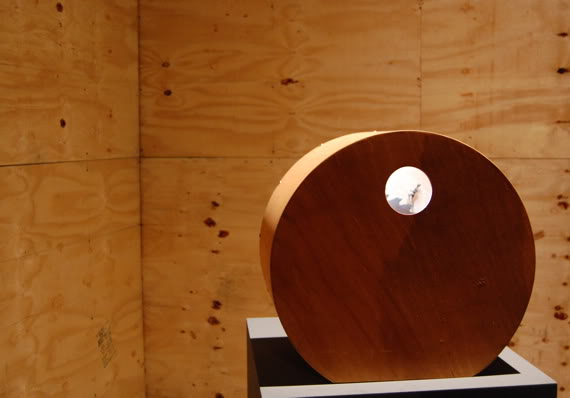 Gregory Barsamian, Runner, 2008. Tablesaw blade, cast metal, wood, motor, strobe light.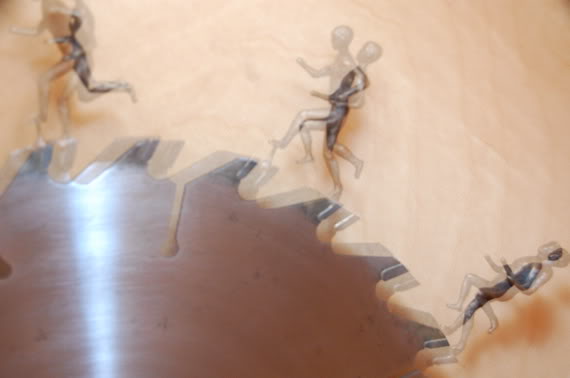 Interior view of Runner
Gregory Barsamian, "Private View"
The Boiler at Pierogi
191 North 14th Street
Brooklyn, New York
Through July 31, 2010