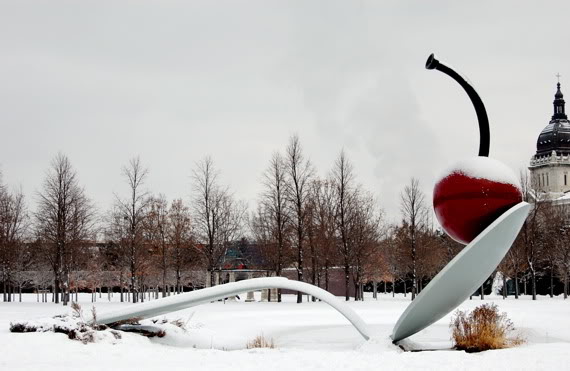 Claes Oldenburg and Coosje van Bruggen,
Spoonbridge and Cherry
, 1985-1988. Photos: 16 Miles [more]
Minneapolis's venerable
Walker Art Center
prohibits photography in its galleries, so images of the
Minneapolis Sculpture Garden
, a Walker off-shoot, will have to suffice as an alternative. It opened back in 1988 and features a remarkably well curated selection of work, including a Dan Graham pavilion, a Richard Serra sculpture, Jenny Holzer benches, and a large, glass greenhouse that includes a Mario Merz neon on its roof (reading
città irreale

or
"unreal city," for non-Italian proficient people like me) and a soaring Frank Gehry sculpture of a fish, commissioned by the Walker back in 1986, when the architect's success (particularly in the museum world) was far from assured. The
pièce de résistance
is, of course, the Claes Oldenburg and Coosje van Bruggen spoon and cherry, which,
after a recent cleaning and repainting
, looks as fresh as the day it arrived.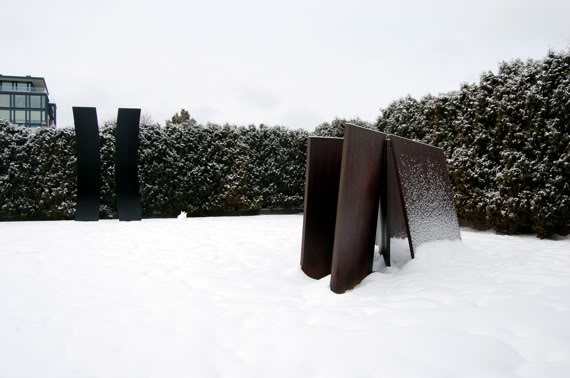 Left: Ellsworth Kelly,

Double Curve

, 1988; right: Richard Serra,

Five Plates, Two Poles

, 1971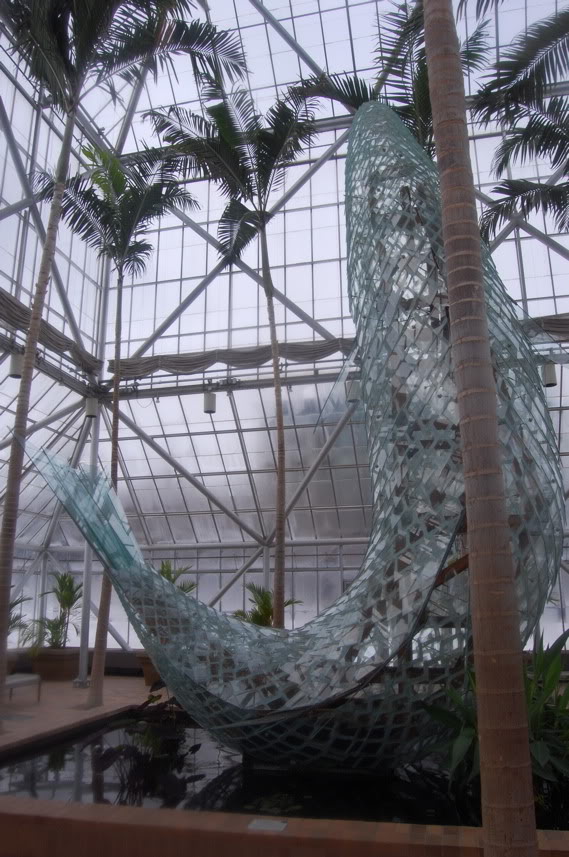 Frank Gehry,

Standing Glass Fish

, 1986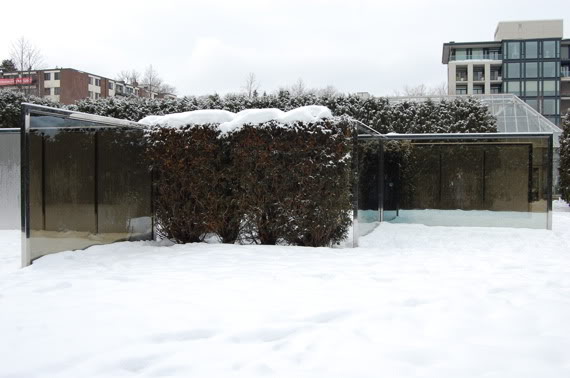 Dan Graham,
Two-way Mirror Punched Steel Hedge Labyrinth
, 1994-1996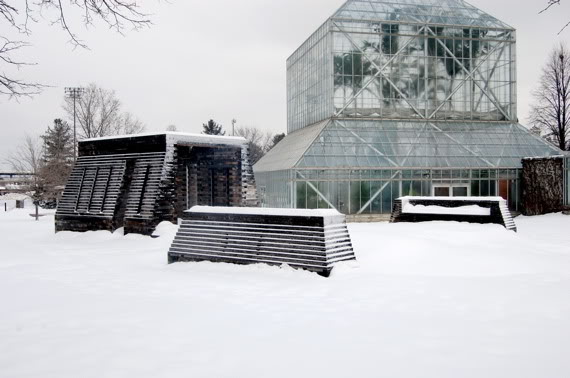 Jackie Ferrara,
Belvedere
, 1988