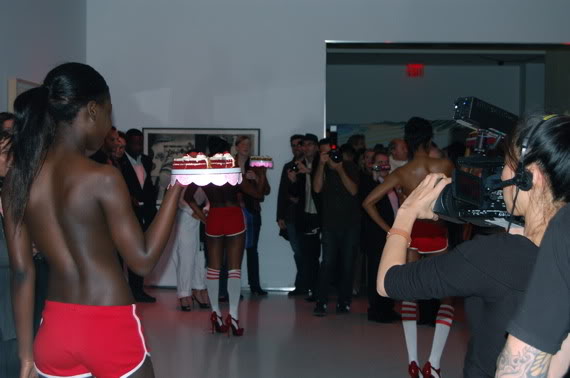 Mickalene Thomas,

Oh Mickey!

, with Bob Spiegel of Creative Edge. Photos: 16 Miles [more]
Kreemart and American Patrons of the Tate
recently asked some artists to bake cakes for a tasting event on November 3. Here's what happened:
Visitors arrived at Haunch of Venison late on Tuesday night to find Tom Wesselmann drawings — most showing naked, reclining women — cloaked in smoky, red light. The crowd of collectors, arts patrons, and gallerists had come for what had been billed as a tasting of cakes designed by artists, though such innocent pleasures appeared to be nowhere in sight.

Soon, young women, clad in nothing but tight, red shorts, knee-length sports socks, and red, patent leather stilettos marched out of a back room and into the main gallery main space, holding trays laden with slices of white-frosted cake. As Toni Basil's classic 1980s dance track "Mickey" blared from speakers around the space, they halted at various points on the floor, struck confident poses in front of the crowd that had formed, and held the pastries close to their bodies.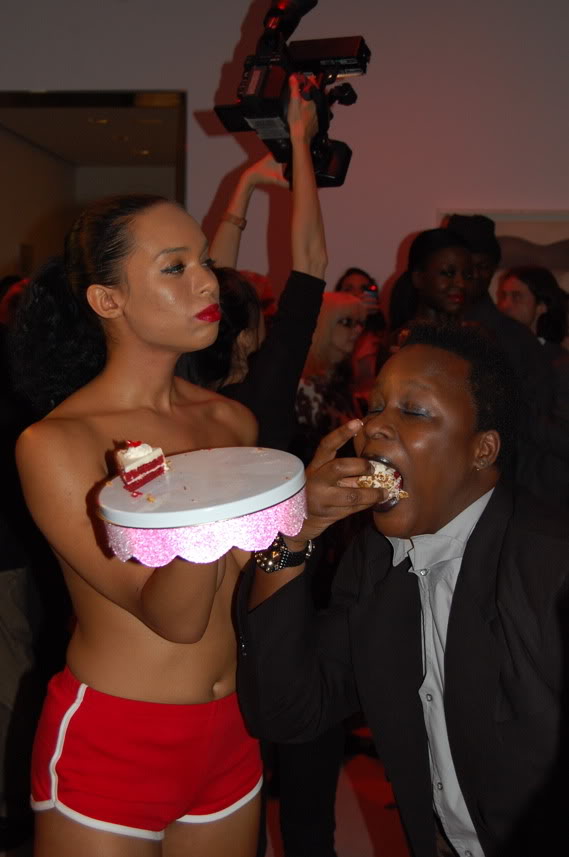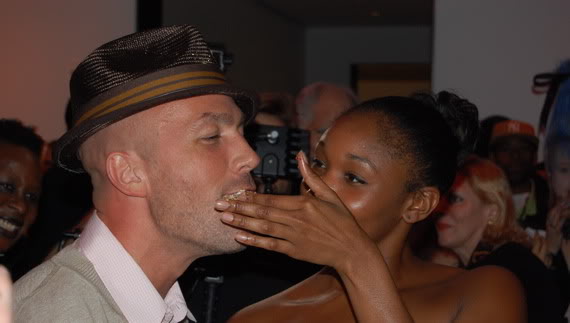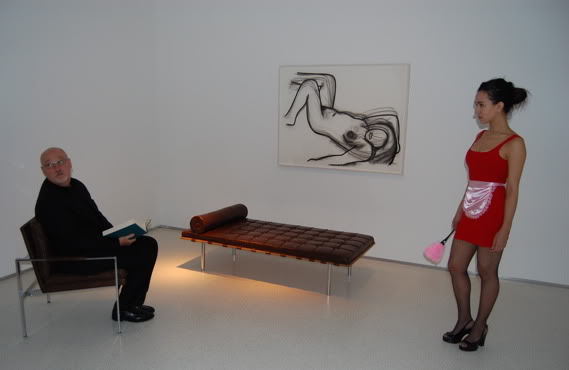 Leandro Erlich,

You can't have your cake and eat it too

, with Sean Kelly and Guido Mogni of Sant Ambroeus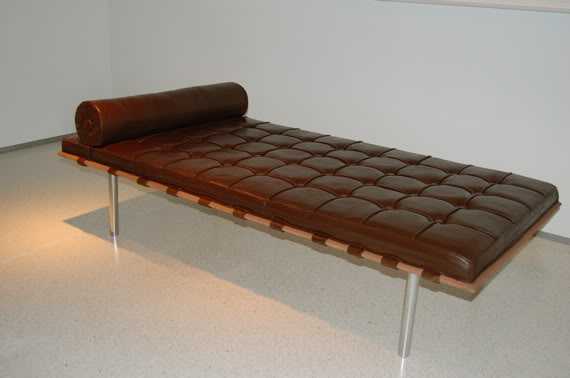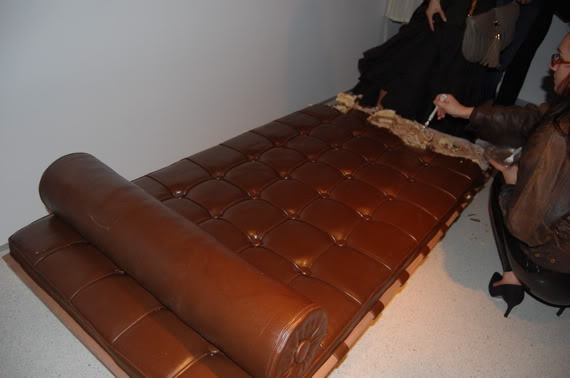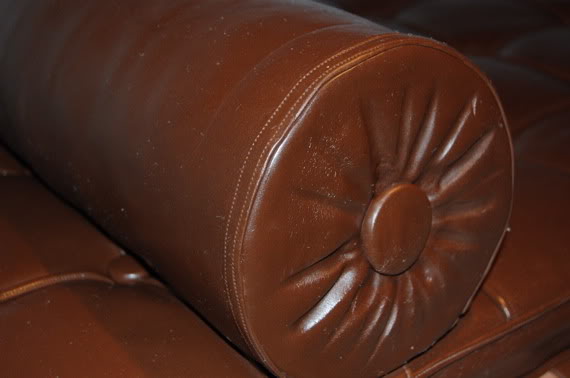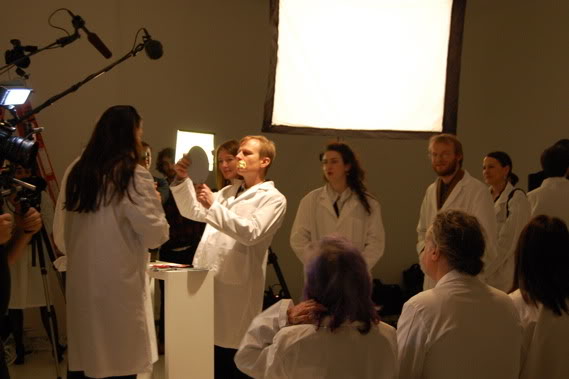 Marina Abramović,

Abramović Experiment

, with Dominique Ansel of Daniel.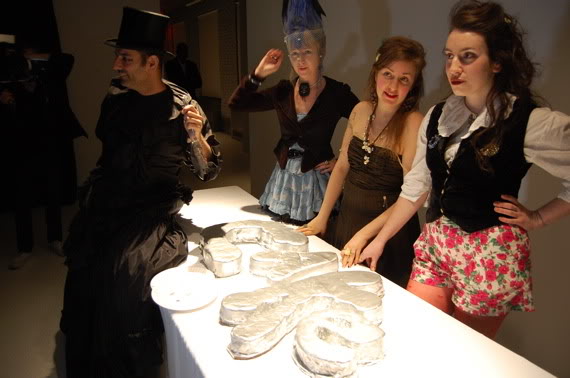 Rob Wynne,

Cake Cake

, with Lidia Bastianich, Brooks Headley of Del Posto, Tabboo! and the Delusional Downtown Divas