Salvador Dali, chess set designed in honor of Marcel Duchamp, 1971. Photos: 16 Miles [more]
Holland Cotter was on top
of Francis M. Naumann's current show about Duchamp, chess, and contemporary art this weekend, but it's worth another note. This is one of the most fun shows in New York right now. It takes a ton of Duchamp ephemera (chess notations, a few letters, a few editions and pieces of art), adds a ton of chess sets (by Dali, Man Ray, Ono, and others), and includes other chess-related pieces of contemporary art. Here are a few of the chess sets. The show closes after Friday.
The pieces of the Dali chess set above were molded from his own fingers. (The rook is the pepper shaker from the St. Regis Hotel.) In a 1971 letter to Sidney Wallach of the American Chess Association, Dali explained the design he had completed in honor of his late friend Duchamp: "In chess, as in other expressions of the human alchemy, there is always the creator, above all, the Artist as Creator. It is this that I wanted to be represented: the hand of the Artist, the Eternal Creator. How better to express this vision than by sculpting my own hand, my own fingers?"
One wonders if Maurizio Cattelan knew about the piece. The edition he created donors to the X-Initiative (below) — which plays so nicely with
some of Bruce Nauman's sculptures
— is a perfect complement to Dali's set.
Updated:
Writer
Brian Sholis
has written in to mention that Maurizio Cattelan has developed a choice chess set himself. The opposing kings take the form of Hitler and Martin Luther King, Jr.
View an image
and
learn more
.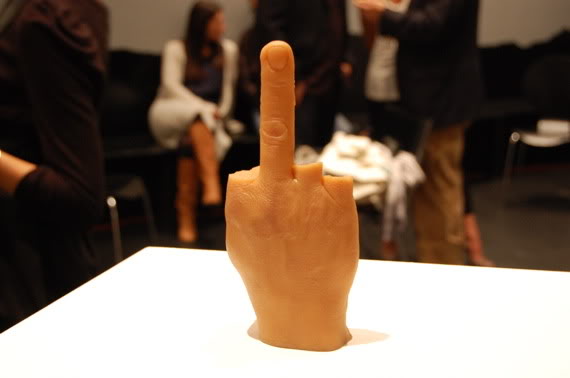 Maurizio Cattelan's hand, edition of 80, available to X-Initiative donors, on display at X.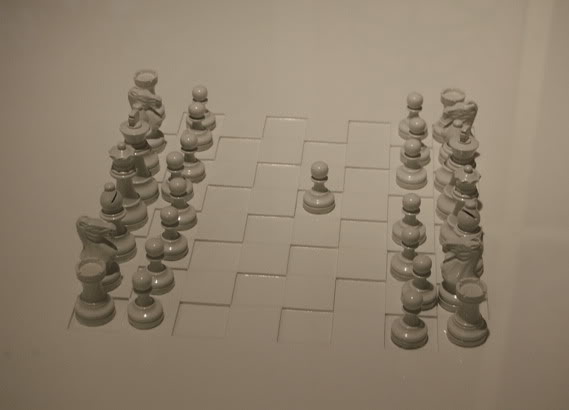 Yoko Ono,
Play It By Trust,
2002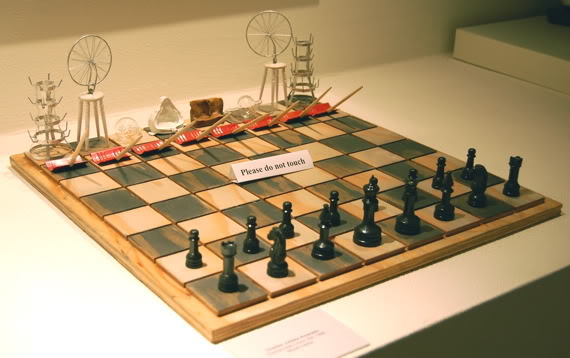 Charles Juhasz-Alvarado,
Readymade Chess Set
, 1995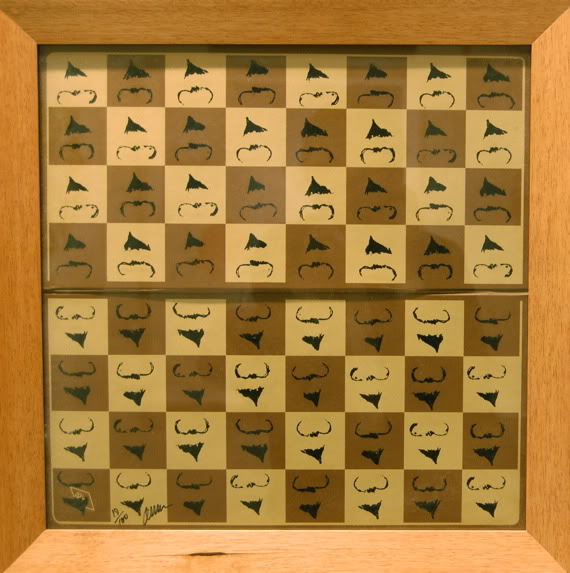 Arman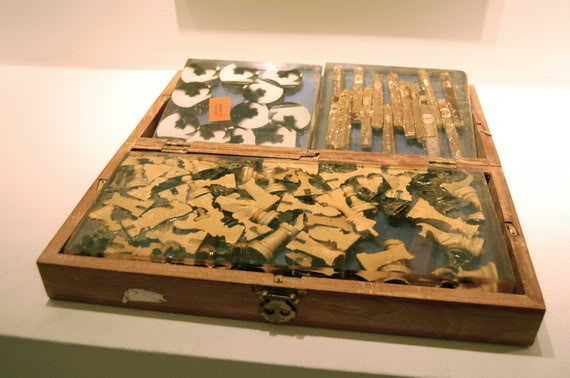 Arman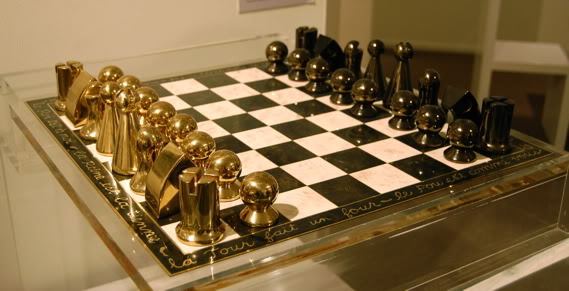 Man Ray,
Bronze Chess Set
, 1966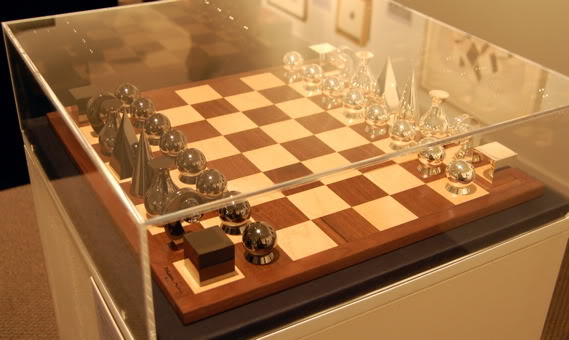 Man Ray,
Silver Chess Set
, 1926/2008
"Marcel Duchamp: The Art of Chess"
Through October 31, 2009
Francis M. Naumann Fine Art
24 West 57th Street, Suite 305
New York, New York
[more photographs]