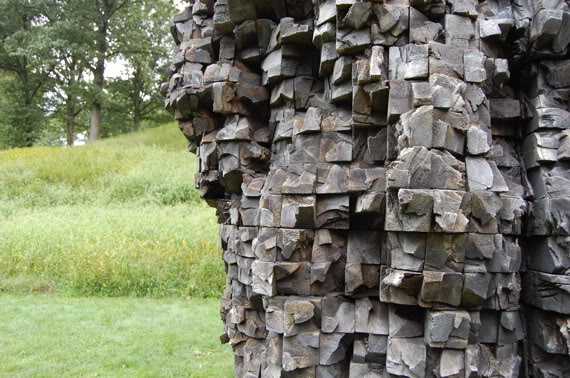 Ursula von Rydingsvard,

For Paul

[detail], 1990-1992 / 2001. Photo: 16 Miles [more photographs]
"I don't see any long-distance runners out, anyone who drinks rejection like Cognac." - Dave Hickey, on young artists at the School of Visual Arts, September 17, 2009
"It's not my problem any more. I'm 68 years old. I'm a painter... I don't get exercised that art has all gone to hell in a hand basket." - Peter Plagens
"Sorry we are not sorry." William Eggleston in

the journal

.