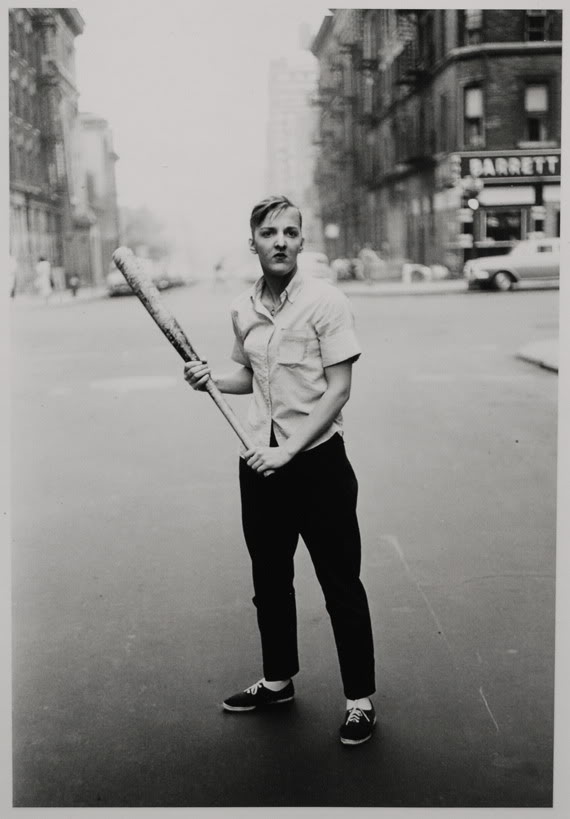 Diane Arbus,
Teenager with a Baseball Bat, NYC
, 1962.
Photographs: 16 Miles
[more]
It is an incredible summer for photography over in Chelsea.
Yossi Milo
's filled almost their entire back wall with a slew of photographs around the theme
Sex and the City
:
lots of making out, public nudity, and craziness around New York but also more reserved debauchery like the photograph of a couple making out underneath
Tony Rosenthal
's
Alamo
tagged with graffiti.
It turns out that it's all part of an initiative by New York photography galleries to showcase work about New York this summer. Other participating galleries:
Bonni Benrubi
,
Danziger Projects
(which - bizarrely - happens to be hanging the same
gorgeous, hyper-detailed Sze Tsung Leong photo of Paris
as Yossi Milo right now),
Deborah Bell
,
Edwynn Houk
,
Howard Greenberg
,
Hasted Hunt
,
Janet Borden
,
Laurence Miller
,
Pace/MacGill
,
Robert Mann
,
Julie Saul
, and
Yancey Richardson
. This is the height of accessibility and pleasure in picture-viewing: time to invite normally-hesitant friends out to Chelsea.
After some New York shows, you can take them to the real gem, Discoveries at Bruce Silverstein Gallery. They've dug into their archives and come out with incredible finds. There's no masterwork here, but there are smart, unusual works; familiar names authoring some unfamiliar images. It's important to note that it closes today, so find a way to swing through Chelsea this beautiful afternoon.
There's a Mapplethorpe from the 1970's cloaked in red against a background of pink and oranges: a repressed, forgotten version of Constructivism that embraced leather culture and fetish photography. Leonard Freed, meanwhile, reminds us that New York used to be even cooler than it is now. Cowboys wandered the streets and cake was only 23 cents.
A lot of these, of course, are art historical curiosities. Magritte looks somewhat unsure of himself in front of his camera, less sinister or whimsical than you'd expect the famous surrealist to appear. Jeno Kertész, André's brother plays with some leaves in another image. Robert Frank is in Paris, Bernice Abbott photographs a city house being consumed by vines, and Arbus finds an androgynous teenager about to wield a baseball bat. My favorite, though, is the tiny Walker Evans print, predicting the pork craze seventy years in advance.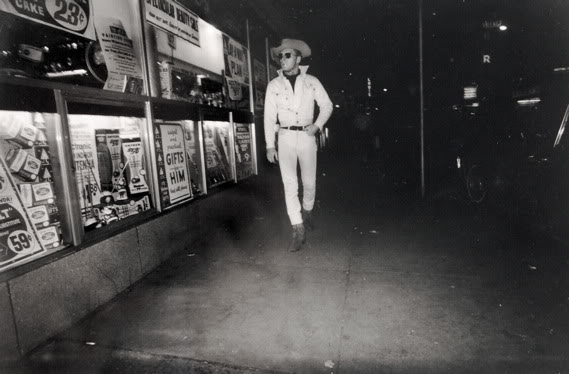 Leonard Freed,
New York City, USA
, 1965.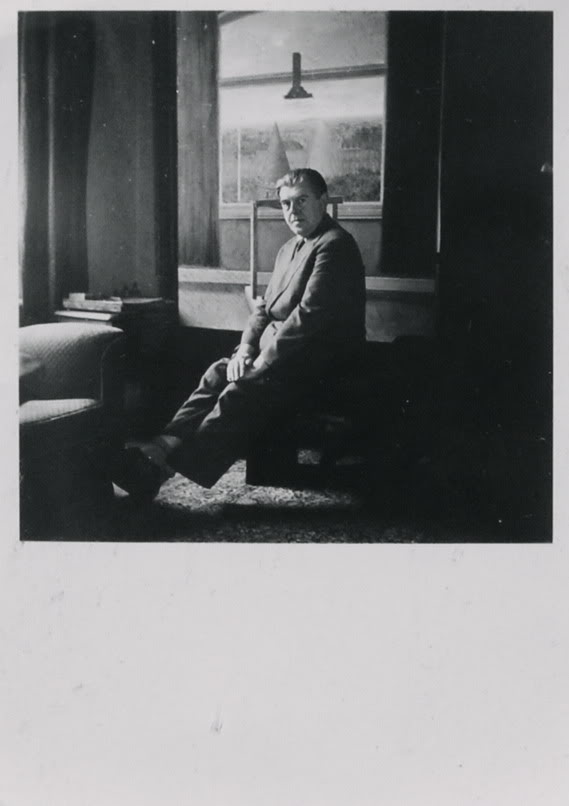 Rene Magritte,
Self-Portrait in his studio
, c. 1930.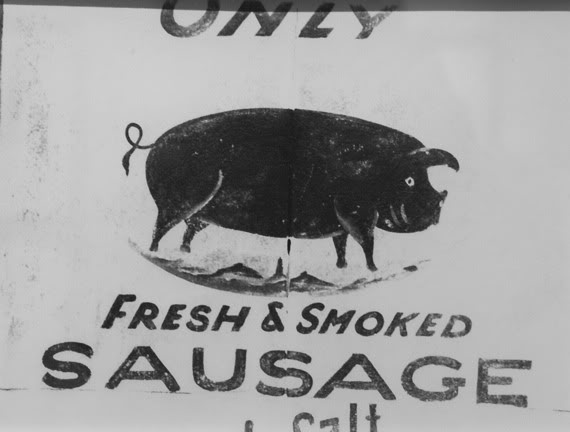 Walker Evans,
Sausage Sign
, c. 1936.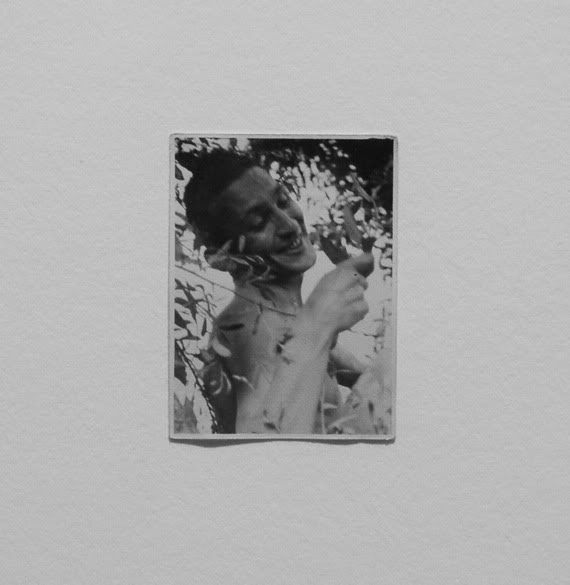 André Kertész,
Jeno Kertész
, 1920.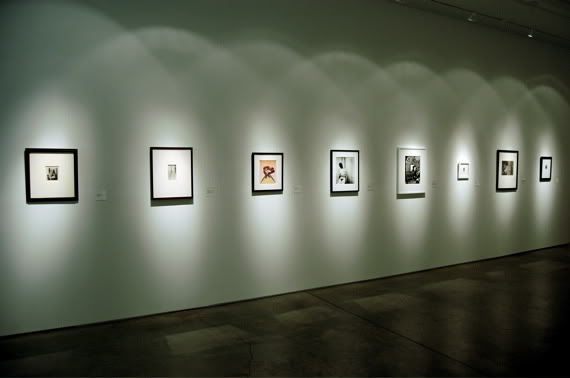 Discoveries
[installation view] at Bruce Silverstein Gallery.
Discoveries: A Special Selection of Extraordinary Photographs from the Gallery's Private Inventory
Bruce Silverstein Gallery
535 West 24th Street
New York, New York
Through August 8, 2009
[more photographs]