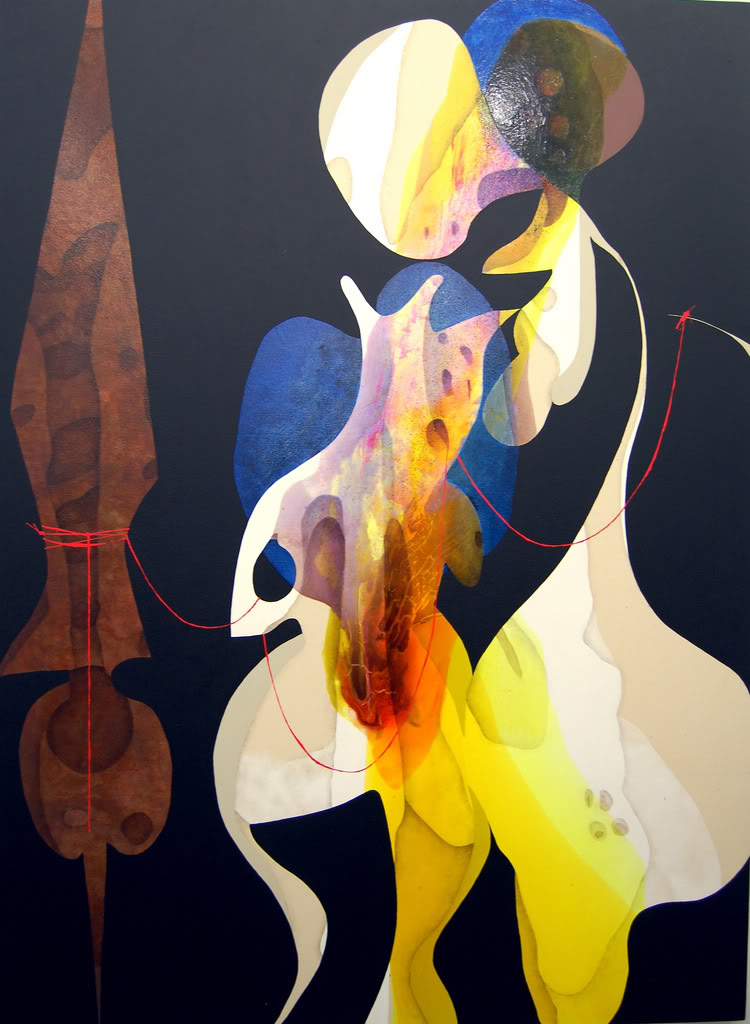 Carrie Moyer,
Tableau
, 2008. Photo: 16 Miles.
Moyer seems to finish each of her paintings with a final layer of opaque,
neutral color, implying that we see only carefully chosen glimpses of a larger setting.
These bubbling spotlights suggest Miró, the very bottom layers O'Keefe, but the translucent, shimmering leaves between are harder to decipher.
As in past outings, she teases at figuration – are those breasts in
Rebus
, a monkey's head in
Tiny Dancer
?
Moyer works more delicately here than she has in previous projects,
glazing sections with sugary
pinks, yellow and purples, and introducing glitter.
Because of that care, the dissonances that she sets cohere, which is probably why the best works here are a bit creepy: it's unsettling to see mysteries this taut.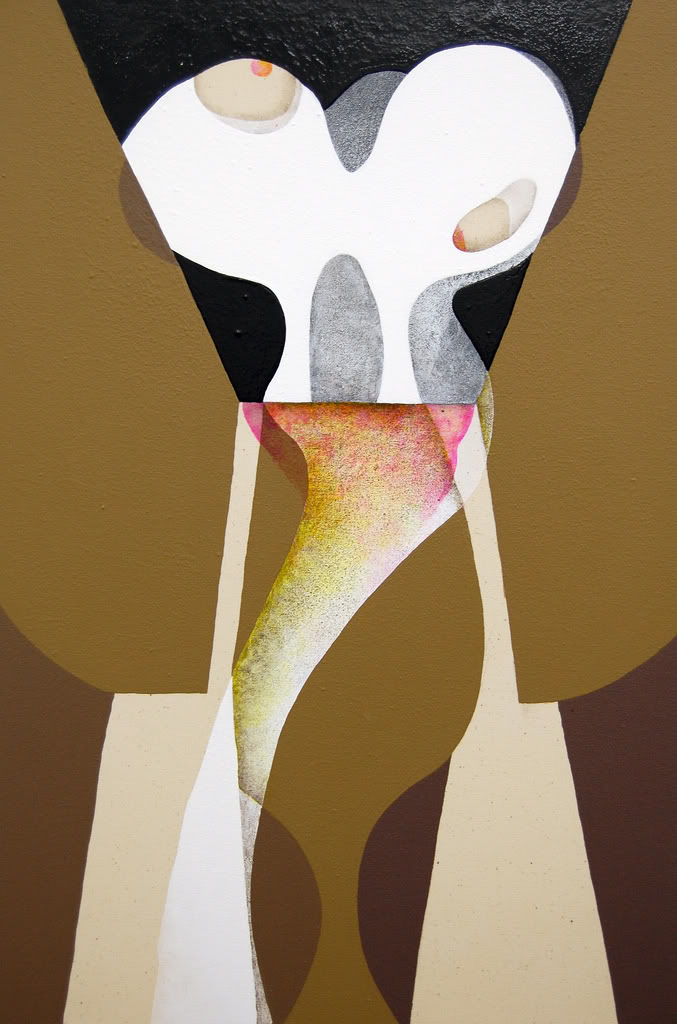 Carrie Moyer, at CANADA.  Photo: 16 Miles.
55 Chrystie Street
New York, New York
Through June 7, 2009