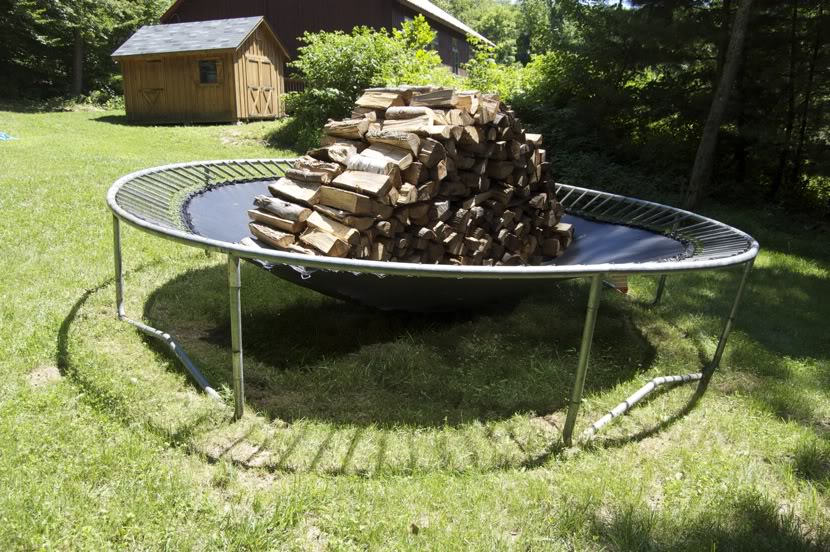 Grayson Revoir in "Productive Steps at Mount Tremper Arts, through August 21, 2011.
Melissa Shimkovitz
Just down the road from the upstate hamlet of Phoenicia, New York, sits the remarkable arts center
Mount Tremper Arts
, which has been hosting an adventurous annual summer arts festival on its estate since 2008. This year, artists
Lucas Blalock
and
Sam Falls
(whose latest show opens at
West Street Gallery
on Friday) organized the festival's visual art exhibition, titled
"Productive Steps,"
which was divided the walls of performance space and a spacious sculpture garden out back.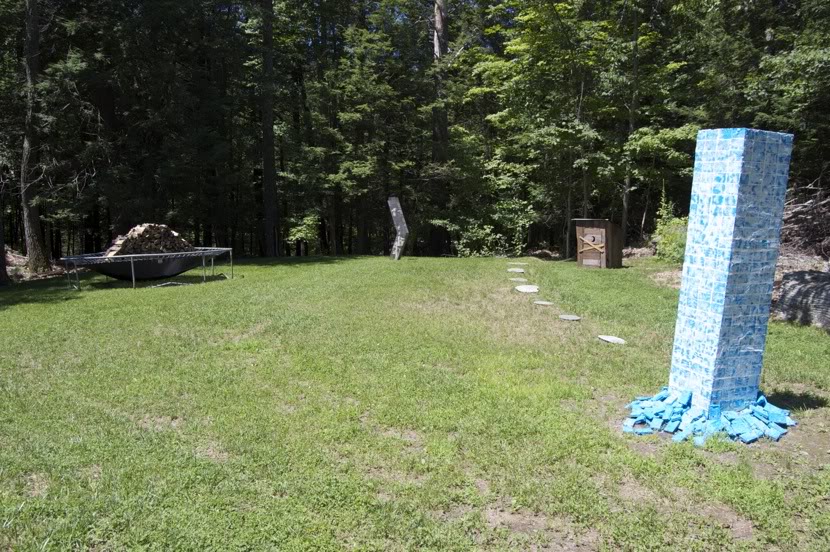 Installation view of outdoor section of "Productive Steps"
At a glance, the backyard garden could have been mistaken for that of almost any other country home. There was a trampoline, an outhouse, and some walking stones. But the trampoline was occupied by a hefty pile of wood — and was, in fact, a work by
Grayson Revoir
, who's been been making sculptures that flirt with — but never quite give themselves over — to full functionality: picnic tables, sans seats, filled with nails; a shelving unit that could just maybe double as a makeshift beach shower; and this trampoline.
Melissa Shimkovitz
was responsible for the boarded-up outhouse, and
David Scanavino
produced the walking stones, which were actually cement slabs molded by rope.
Nick van Woert
, whose show at the
French Institute Alliance Française
in Manhattan on September 17, delivered a super gritty, just barely rusted sculpture filled with various molded objects, a welcome counterpoint to his typically far slicker work.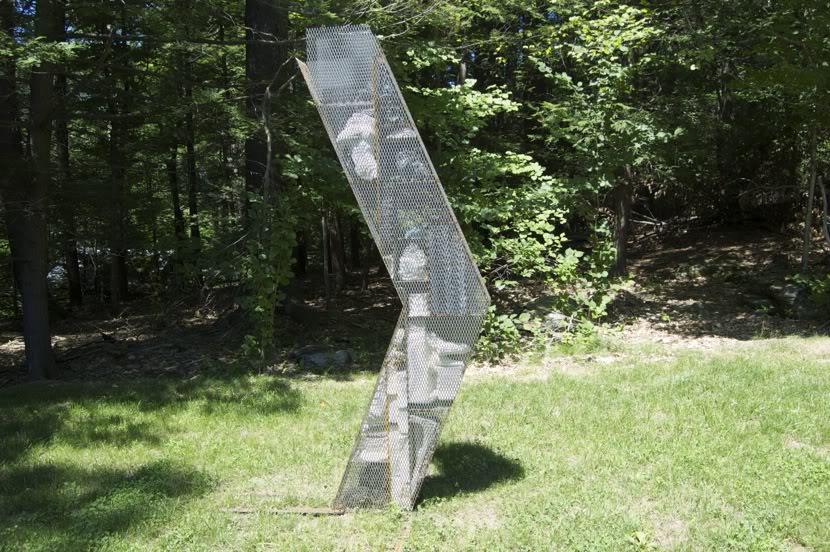 Nick van Woert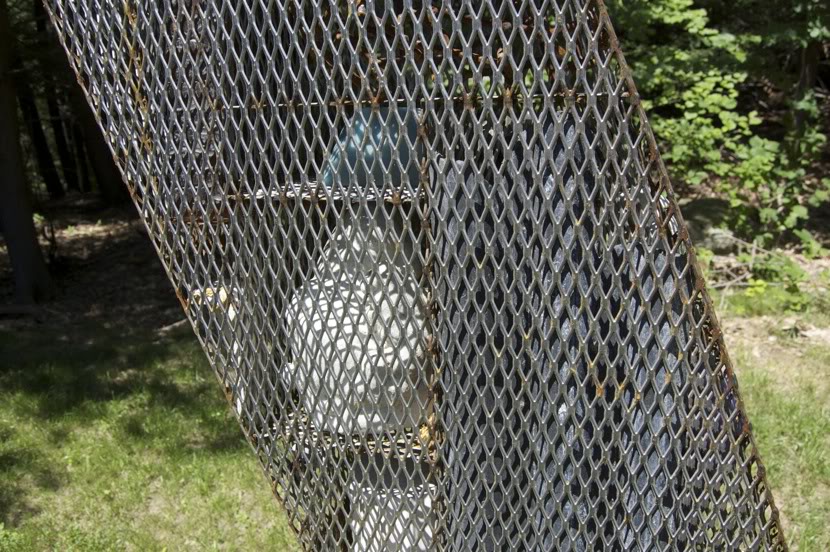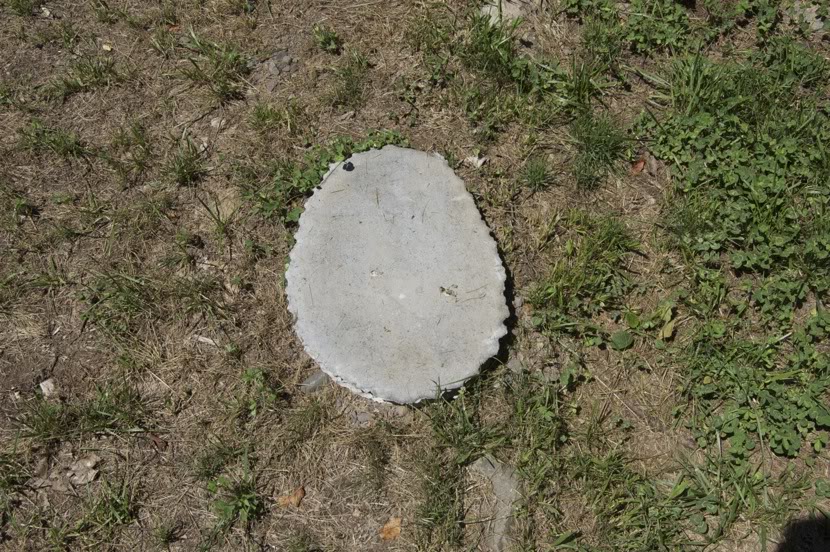 Detail view of David Scanavino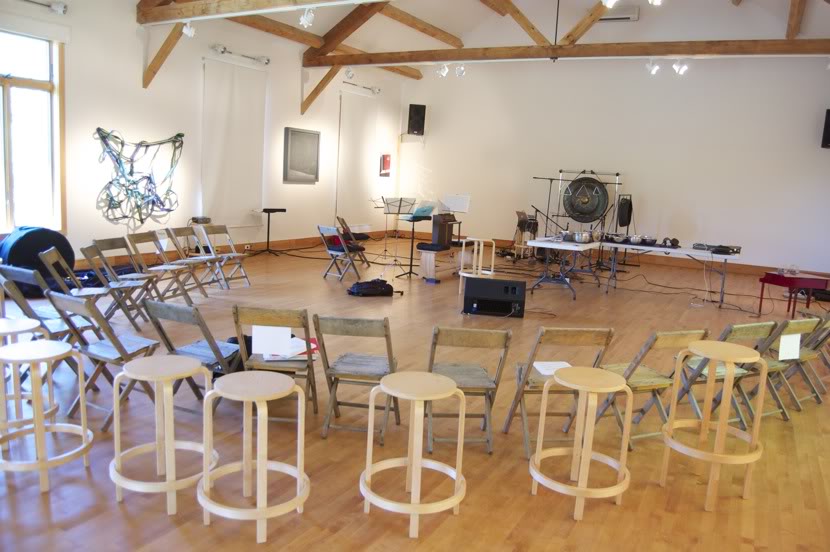 Installation view of inside section of "Productive Steps," with the instruments of the International

Contemporary Ensemble
David Benjamin Sherry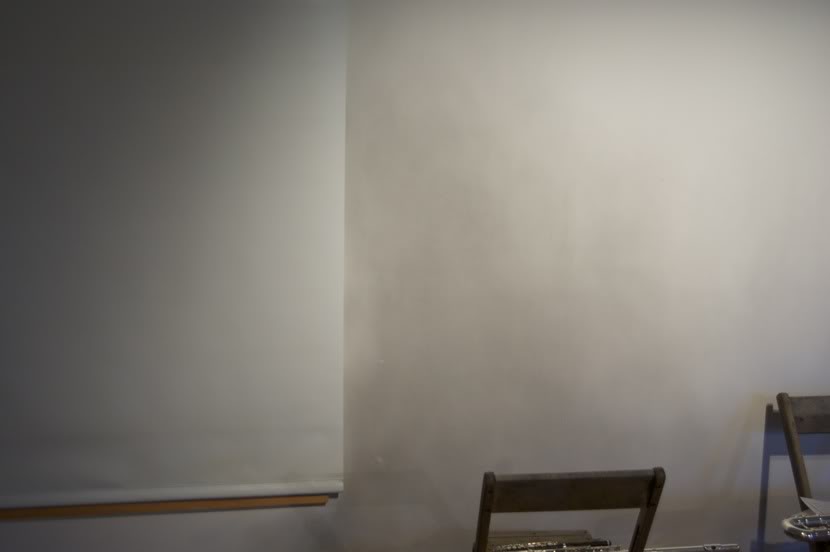 Daniel Turner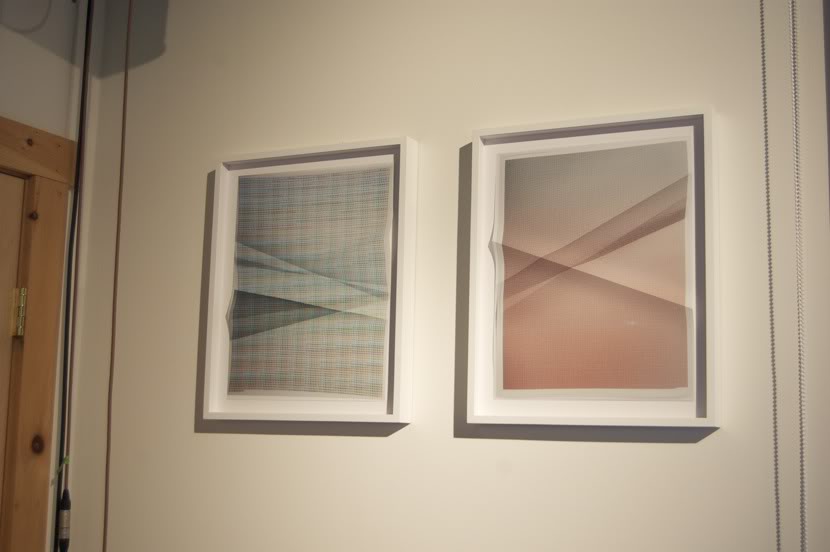 John Houck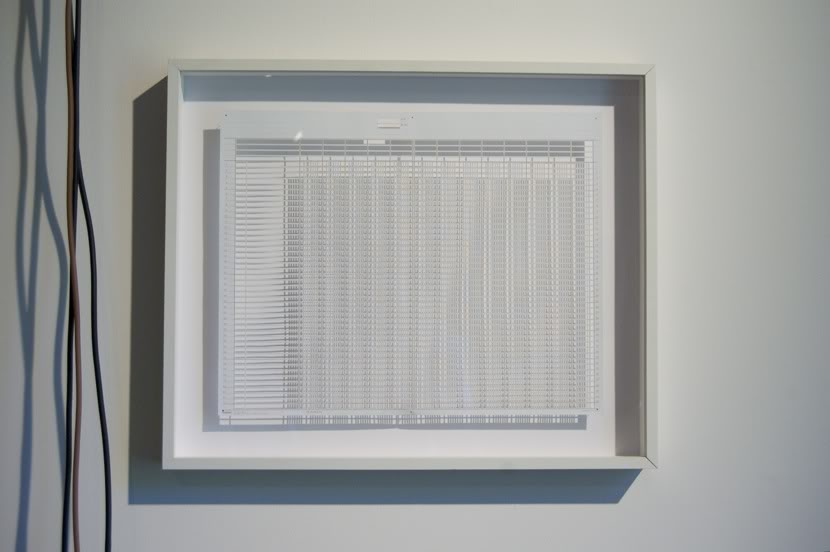 Jill Sylvia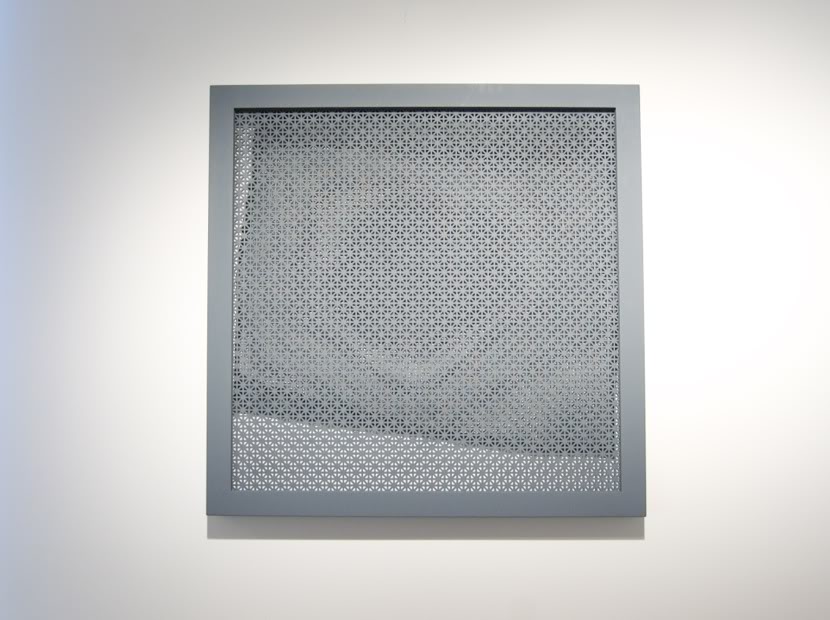 Zak Kitnik
Inside the exhibition space, van Woert's metal bars nicely paralleled
Zak Kitnick
's choice metal screen works (
two more were also on view at the Queens Museum of Art
). Kitnick has a show opening this Saturday, September 10, at
Clifton Benevento
in SoHo. Other highlights: an even-more-subtle-than-usual
Daniel Turner
wall drawing; a super colorful, extroverted piece — a photo-sculpture? — by
David Benjamin Sherry
; and, pictured below, a supremely weird and gorgeous piece by
Dani Levinthal
:
just a rich blue sky (or is that a pond?), some scrawled words, a photo and a cascade of feathers — some memories or mementos, maybe, of a summer quickly passed.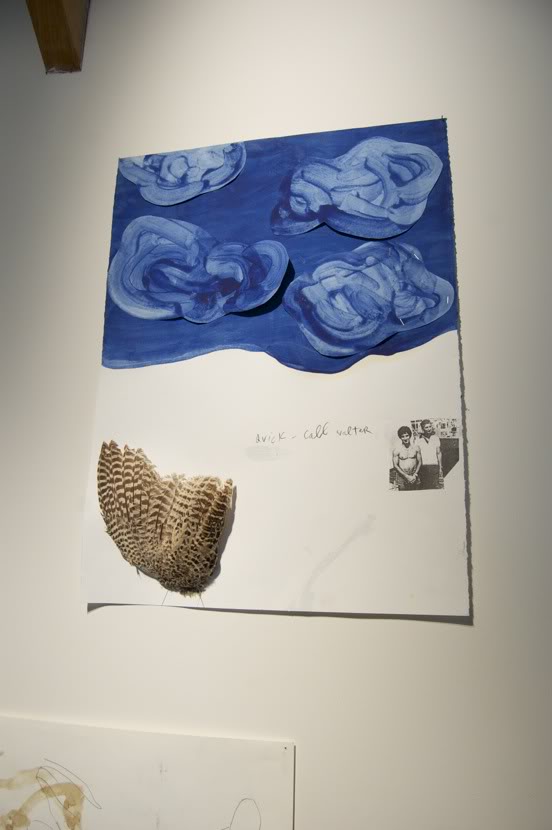 Dani Levinthal