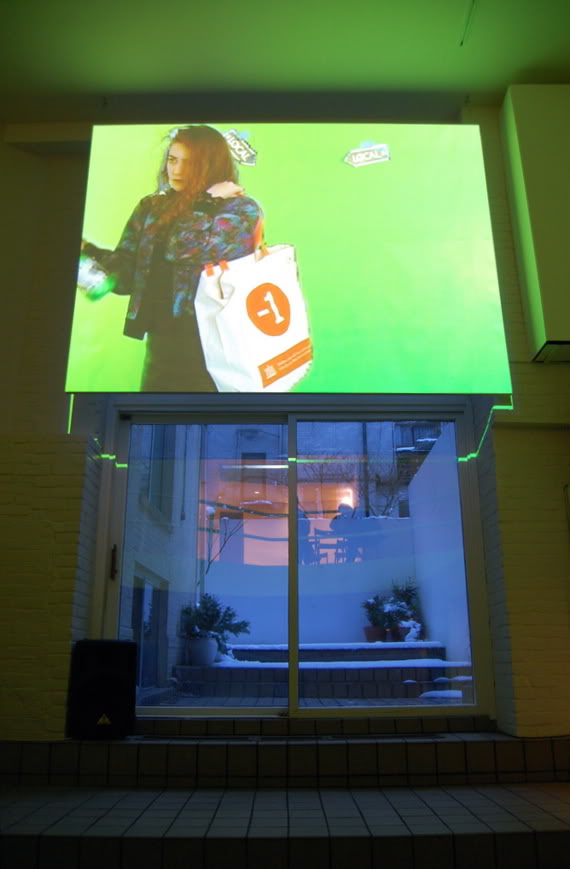 Still from Ken Okiishi, (Goodbye to) Manhattan, 2010, on view at Alex Zachary, New York. Photo: 16 Miles [more]
There is always a sense of sadness after watching a great work of video art in a New York gallery: barring a miracle, one is unlikely to see it again any time soon. We can snap photographs of our favorite paintings or sculptures and revisit them later (however imperfectly), but time-based work disappears after a show ends. Thankfully, the redoubtable media archive
UbuWeb
has been uploading just that type of work at a ferocious pace, including many works that were on view just this past season. Here are three favorites from that bunch, plus one classic New York-art documentary
1. Ken Okiishi, (Goodbye to) Manhattan, 2010:
This was the sleeper-hit of the the past year. After debuting at
Alex Zachary
, it made an encore performance this summer in Berlin, the setting of much of the film. While occasionally impenetrable, Okiishi's reworking of
Woody Allen
's 1979 panegyric to New York should be remembered as an elegiac document of a particular time in the contemporary art world, as it struggled through a recession and expanded into new cities.
2. Eric Baudelaire, Sugar Water, 2007:
This gem appeared at
Invisible-Export
's "A Vernacular of Violence" just a few months ago. A man applies a poster in a French subway. Then he applies another. And another. A slow-motion, highly mediated depiction of extreme destruction begins to appear, as commuters — unaware — go about their business.
3. Brion Gysin, Demonstration of Gysin Permutation Software, 2010:
This computer-generated poem is not the most thrilling section of the
New Museum
's current "Brion Gysin: Dream Machine" show, the first U.S. retrospective of the artist, but watching the program slice apart a short text by Gysin and write out all of the possible permutations of its contents isn't a bad way to spend a few minutes.
4. Nigel Finch, Arena–Robert Mapplethorpe, 1988:
Shot the year before Mapplethorpe died, this hour-long documentary includes footage of the photographer at work and features interviews with some of his subjects (not all of the enamored of his work). "Pay attention," gallerist
Robert Miller
says, when asked to define Mapplethorpe's artistic message. "Time's going by."