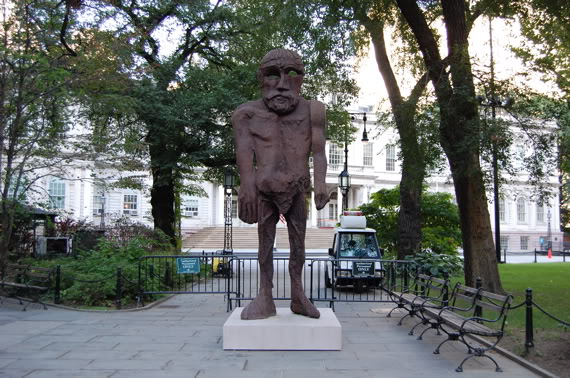 Thomas Houseago, Untitled (Red Man), 2008. Bronze, 156 x 60 x 48 in. Photos: 16 Miles [more]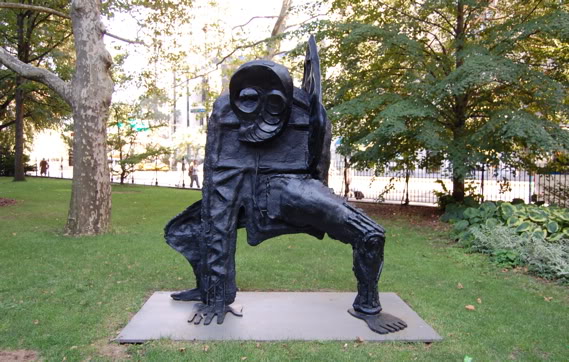 Thomas Houseago, Untitled (Sprawling Octopus Man), 2009. Bronze, 101 x 84 x 60 in.
Ten giants currently fill the lawns and walkways of Manhattan's
City Hall Park
. They are made of bronze and aluminum, colored pink, green, silver, or gold. Six sculptors are responsible for the work (
Pawel Althamer
,
Huma Bhabha
,
Aaron Curry
,
Thomas Houseago
,
Matthew Monahan
, and
Rebecca Warren
), which has been selected by the
Public Art Fund
. A
Rebecca Warren bronze
, placed on a pedestal along Broadway, resembles a sculpture that
Mike Kelley
and
Tom Otterness
might make if they worked together: cute but vaguely scatological. It earned frequent, good-natured laughs from passersby when I visited. Huma Bhabha's creepy 2007 bronze,
The Orientalist
,
a skeletal figure perched high on a chair
, proved to be a surprise favorite for photo shoots, but the three Thomas Houseago sculptures won the most attention from visitors. They are big and unsettling and occasionally humorous. "Statuesque" is up through December 2. If it snows (and let's hope it does), those hulking Houseagos are going to look great.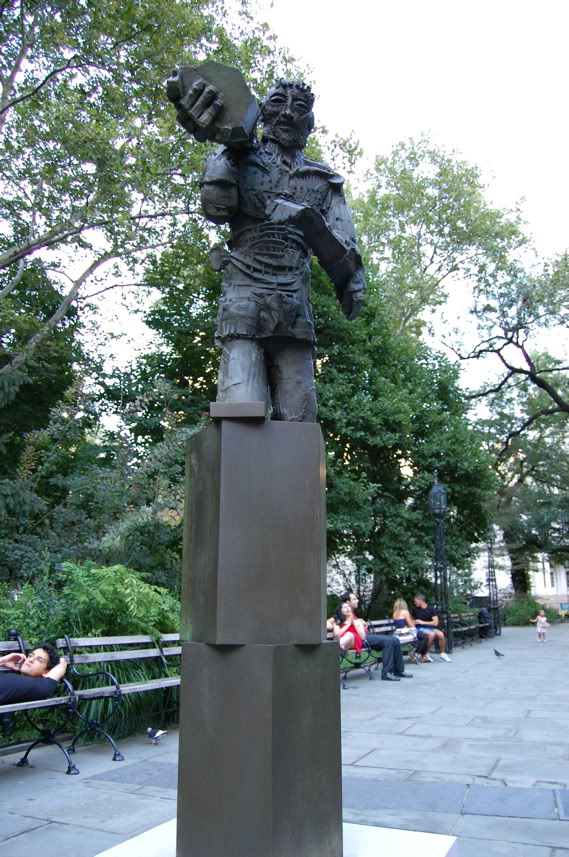 Matthew Monahan, Nation Builder, 2010. Bronze, 107 × 62 × 27 in.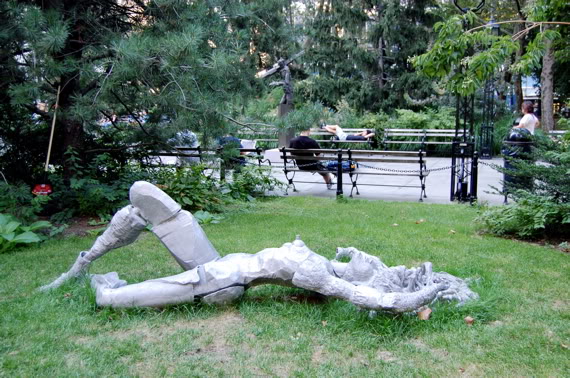 Pawel Althamer and the Nowolipie Group, Sylwia, 2010. Aluminum, 126 x 48 x 36 in.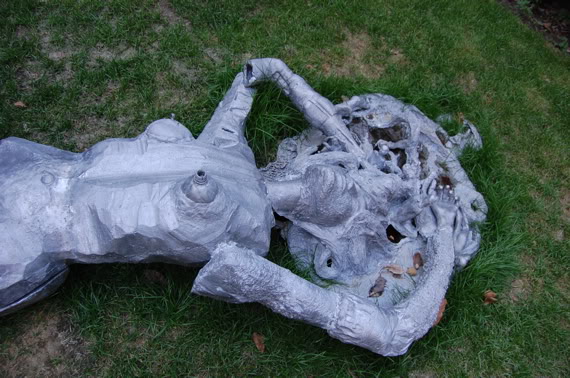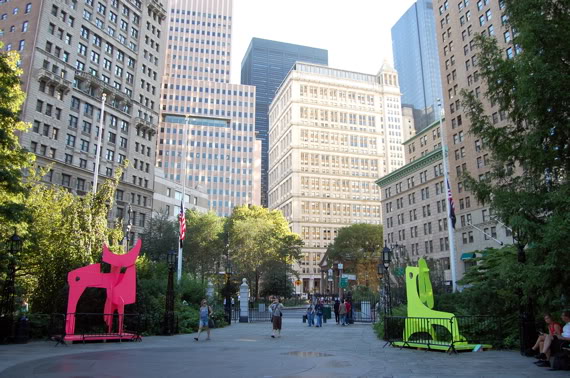 Aaron Curry, Big Pink, 2010. Powder coated aluminum, 105 x 102 x 62 in. and Aaron Curry, Yellow Bird Boy, 2010. Powder coated aluminum, 114 x 97 x 60 in.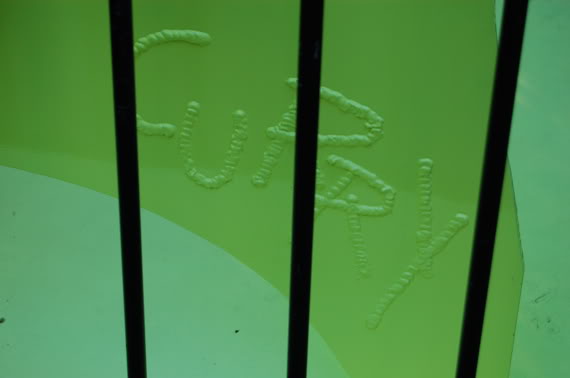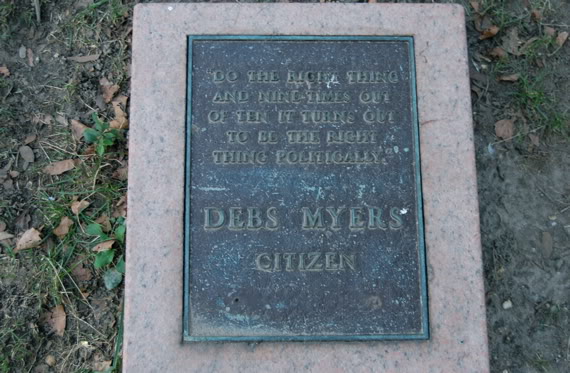 Plaque in City Hall Park
"Statuesque," curated by Nicholas Baume
City Hall Park, New York, New York
Public Art Fund