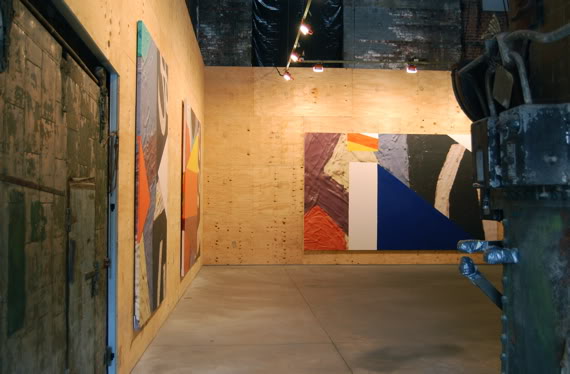 Installation view of James Hyde, "Stuart Davis Group," at The Boiler. Photos: 16 Miles [more]

"Bye Bye Brueghel," a
headline
on the
Art Newspaper
's website reads. It seems that British pranksters
Jake and Dinos Chapman
have defaced
Brueghel the Younger
's 1607
Cavalry
, painting on top of the £220,000 ($325,000) work and offering their new version for sale. Its new, improved price: £750,000 ($1.11 million). Its the latest in a series that has seen the Chapmans rework canvases by
Goya
,
Hogarth
, and — yes —
Hitler
, according to the
Art Newspaper
.
Seeing a piece of art that has been made using the work of another artist is a little bit creepy: there's a feeling of cannibalism — or at least patricide. Other examples:
Martin Kippenberger
's 1987
Model Interconti
, made from a
Gerhard Richter
painting, and
Robert Rauschenberg
's 1953
Erased de Kooning
. (However, de Kooning, at least, definitively knew what Rauschenberg was planning, making the younger artist's act more of a ritual murder.)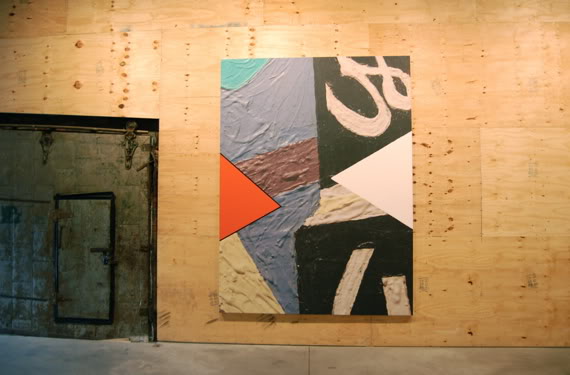 James Hyde, Sync (Davis), 2008. Acrylic sign painter's enamel on vinyl digital print (stretched), 114 x 84 in.
James Hyde
, on the other hand, takes a more friendly approach to the making-art-by-destroying-art project, taking photographs of paintings by
Stuart Davis
, making large prints of details of those works, and then spreading enamel on top with a house-painter's roller. For six new paintings at Pierogi's magisterial Boiler space in northern Williamsburg, Hyde has used Davis' 1940
Report from Rockport
and his 1939
Mural for Studio B, WNYC, Municipal Broadcasting Company
, 1939, both in the collection of the
Metropolitan Museum of Art
. The texture of Davis' paint is rendered in startling detail in the prints, and they're baffling to look at, even up close. Sure, one is not always in the mood for gargantuan works, but when that feeling arises, Pierogi's Boiler is one of the most consistent venues in town.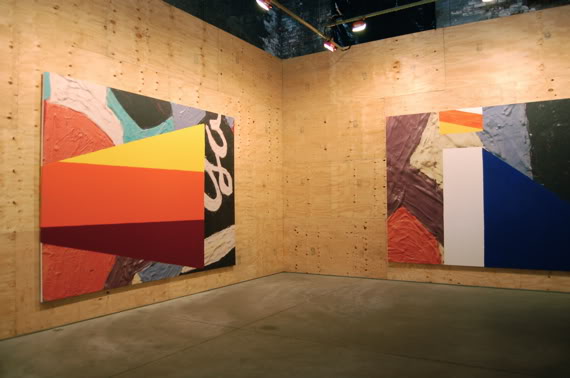 Installation view of James Hyde, "Stuart Davis Group," at The Boiler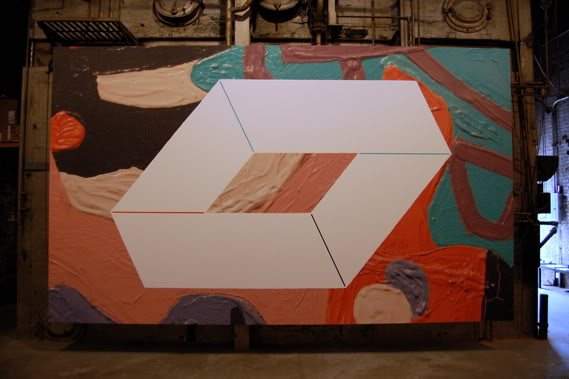 James Hyde, O (Davis), 2008. Acrylic on digital print on vinyl, 114 x 190 in.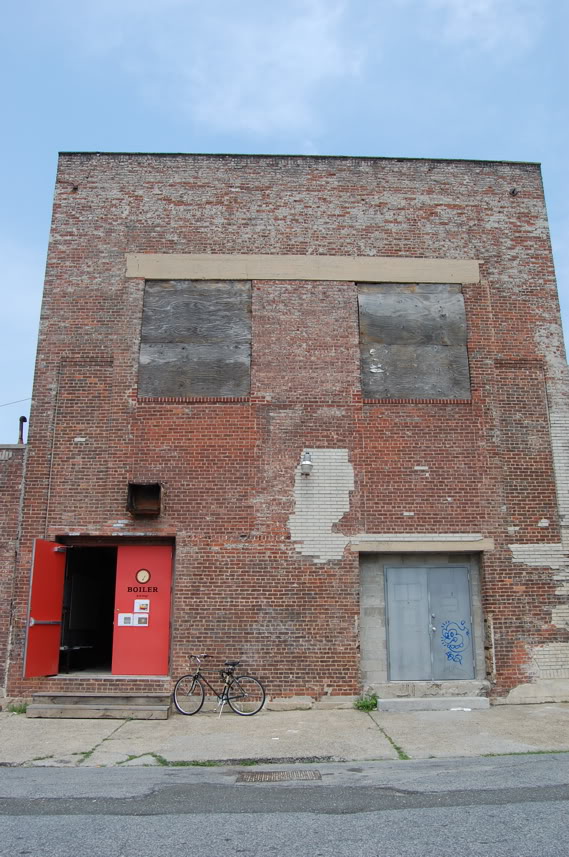 The Boiler
James Hyde, "Stuart Davis Group"
The Boiler / Pierogi
191 North 14th Street
Brooklyn, New York
Through June 27, 2010