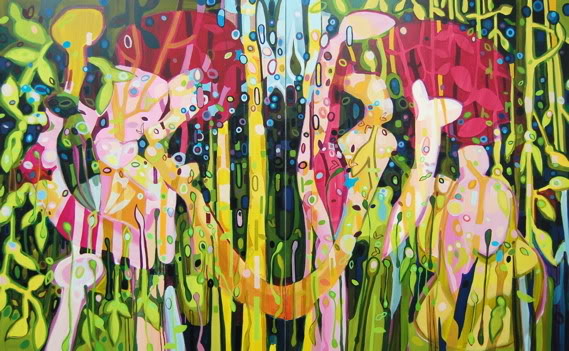 Janaina Tschäpe, Sleep Walkers, 2009. Oil on canvas, 249 x 402 cm. Photos: 16 Miles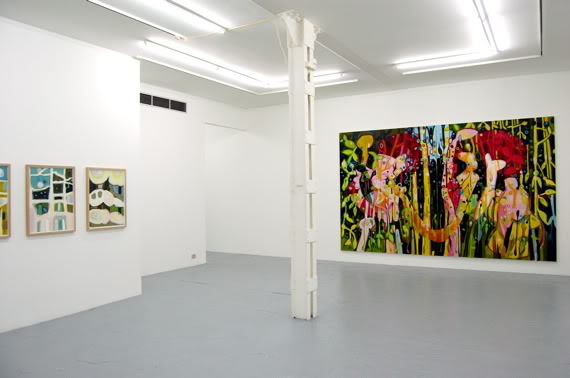 Installation view of Janaina Tschäpe, "New Works," at Catherine Bastide, Brussels
The
Janaina Tschäpe
show at Catherine Bastide closed at the beginning of December, but when I visited late last month her paintings and photographs were still up. Sikkema Jenkins is bringing her work to the Armory Show next week, and she's going to be in a show at the Guggenheim next month. The color in that top work is unreal.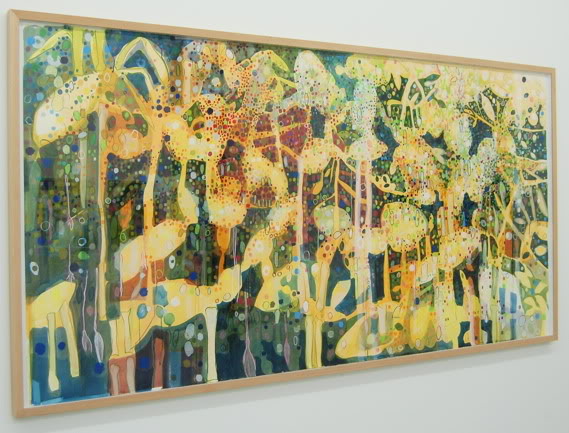 Janaina Tschäpe, Water Bird Forest, 2009.

Watercolor on paper,

135.9 x 274.3 cm.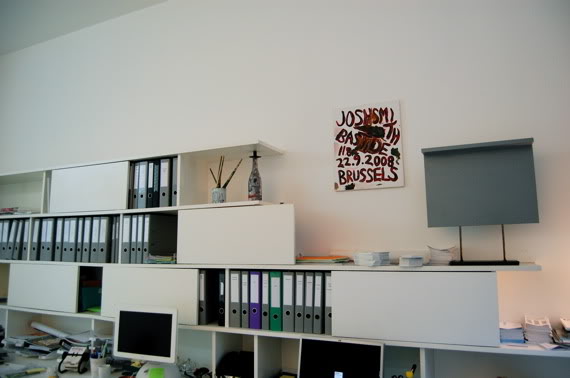 Catherine Bastide Gallery also had this little, red Josh Smith hanging in its entryway.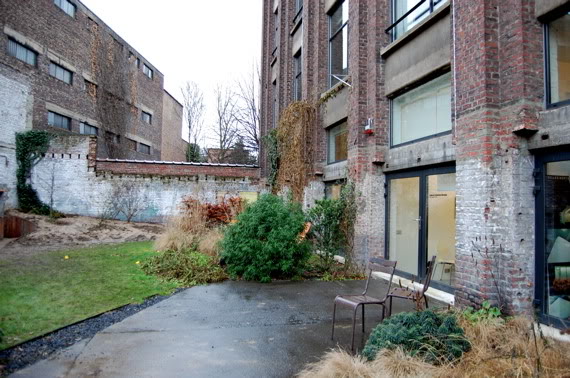 Janaina Tschäpe, "New Works"
Catherine Bastide
62 Chaussée de Forest
Brussels
Through December 5, 2009, unofficially extended