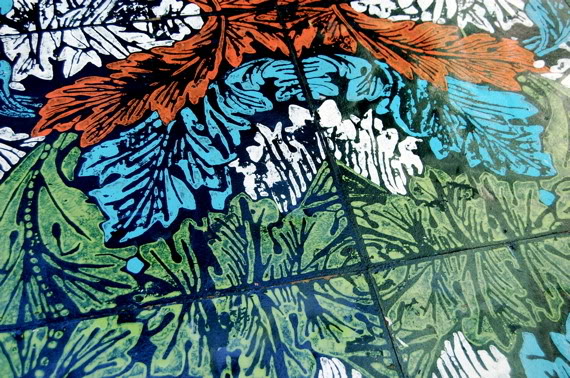 Richard Woods,
Port Sunlight
[details and installation views], 2009, at Lever House. Acrylic paint woodblock prints on medium-density fiberboard and aluminum, dimensions variable. Photos: 16 Miles [more]
It's hard to believe that its been two whole years since
Damien Hirst filled
collector and real estate maven Aby Rosen's Lever House office building with animal carcasses and pharmaceutical cabinets. For the current installation there, Richard Woods has taken a sparer, more understated approach, lining the office complex's columns, benches, and parts of its lobby with detailed block prints. There's a little bit of a Pottery Barn vibe here, but Woods work is at least more pleasant and livable than a lot of projects that have dominated the space.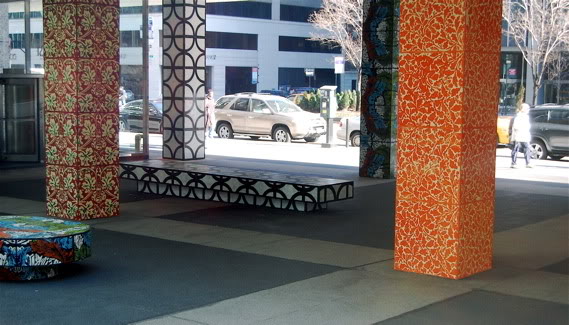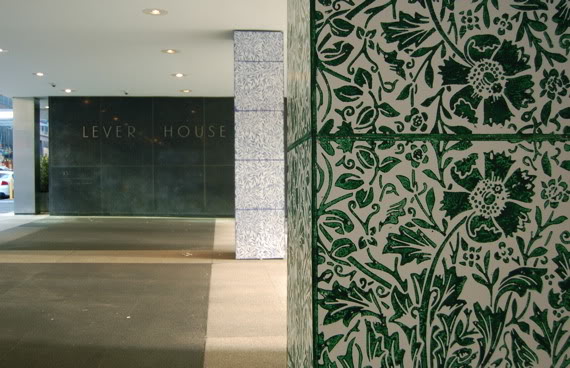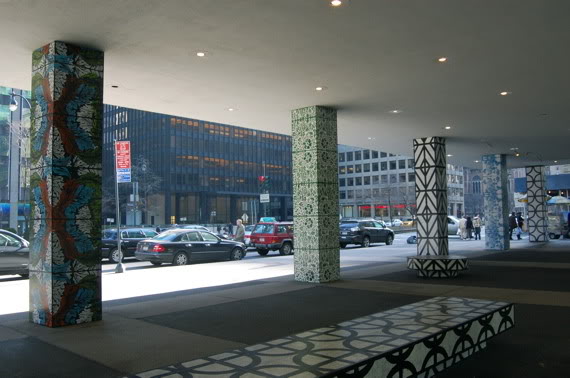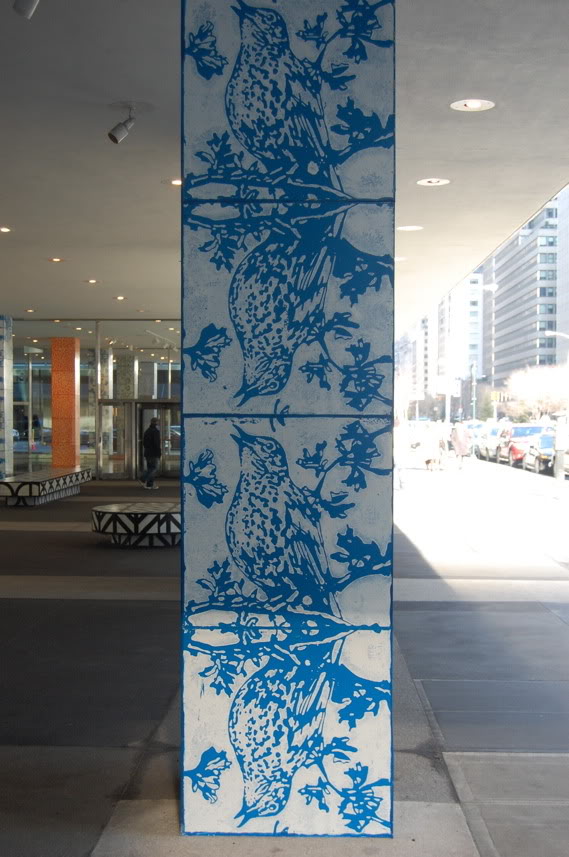 Richard Woods, "Port Sunlight"
Lever House Art Collection
390 Park Avenue, btw. 53rd and 54th Streets
New York, New York
Through January 30, 2010