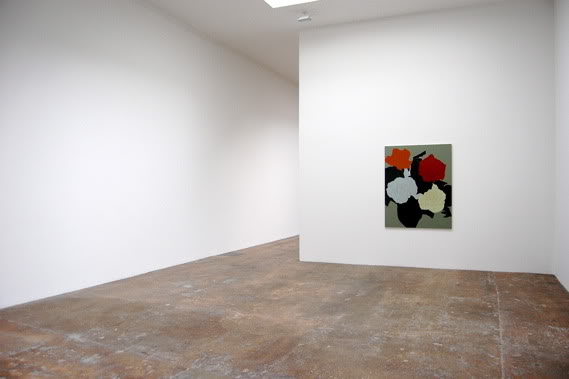 Gary Hume, Yardwork [Installation views], at Matthew Marks. Photo: 16 Miles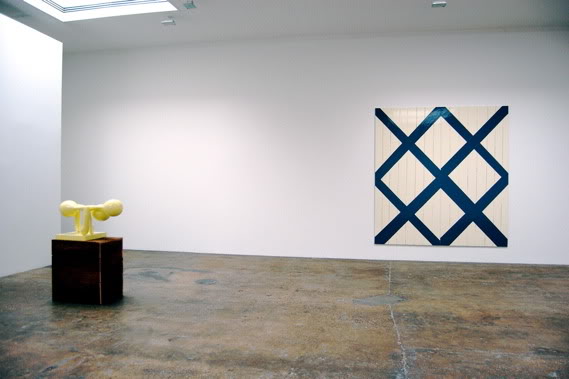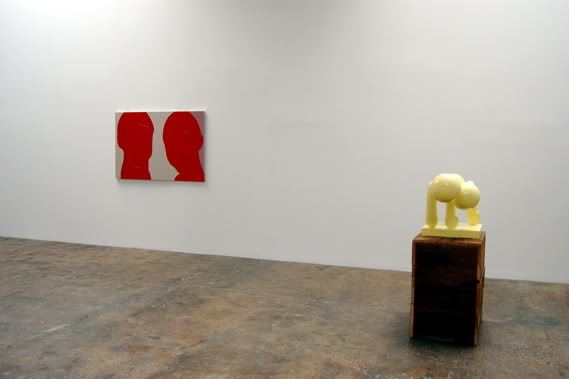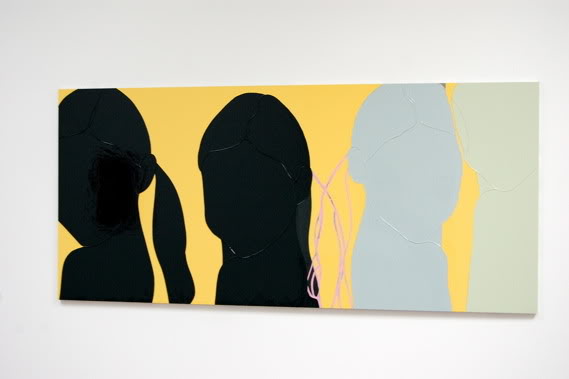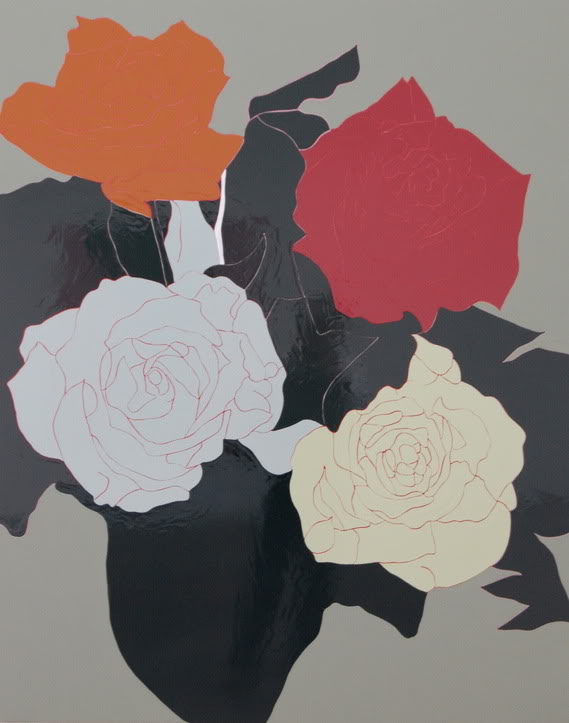 Gary Hume,
Bouquet
, 2009.
How great is it when
you end up being surprised by how much you like a show? Gary Hume lays thick masses of color on his aluminum support, forming delicate little ridges where these shapes meet. The subjects are (at least ostensibly)
pro forma
- barn doors, bouquets, portraits - but the technique is not. Like
John
Wesley's
portraits
, these are austere, otherworldly luxuries. Hume isn't as sensual as Wesley, but his minute, delicate details (the outline of a girl's chin, the petals of roses) suggest that - though colder - he may be more interested in intimacy. It is a persuasive, beautiful performance.
Yardwork
, at the gallery with what may be the best lighting in Chelsea, closes today.
Gary Hume
522 West 22nd Street
New York, New York
Through July 10, 2009