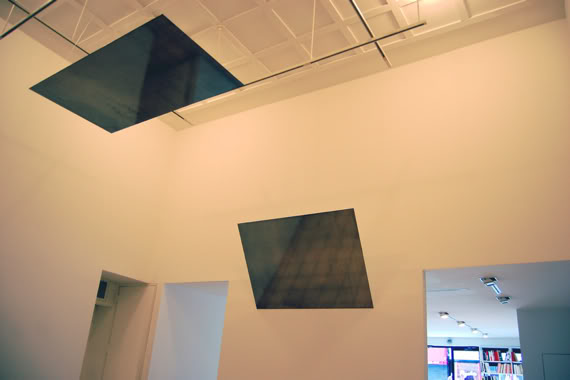 Liz Deschenes,
Tilt / Swing (360° field of vision, version 1)

[Installation view]
, 2009. Photo: 16 Miles     
[more]
Like
Jacob Kassay
(whom we
reviewed
earlier this year),
Liz Deschenes uses the tools and techniques of photography for decidedly non-photographic ends and produces eerie, scuffed silver prints in the process. Here, empty photographs reflect back their surroundings, referencing a scheme developed by Bauhaus designer Herbert Bayer in the 1930's.  Eponanonymous
has all the details
 and some thoughts on the matter.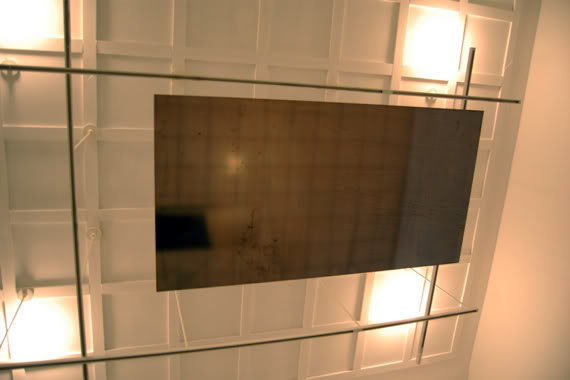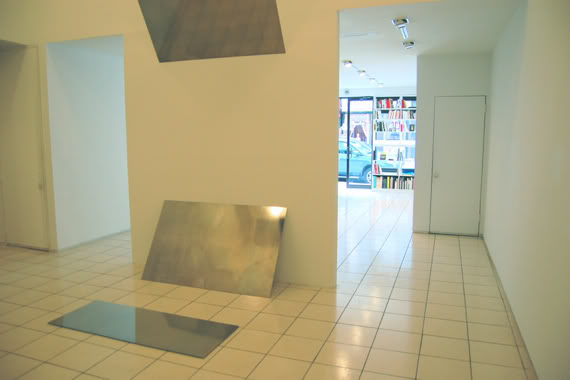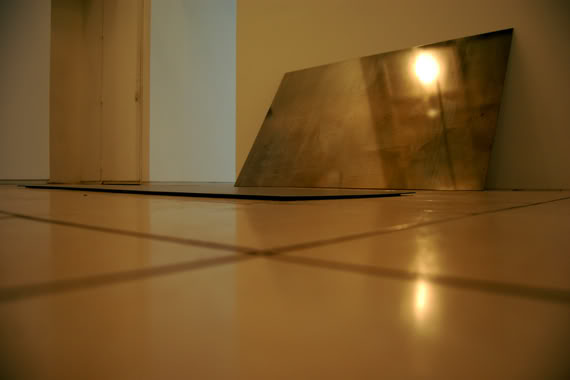 Liz Deschenes,

Tilt / Swing


Miguel Abreu Gallery
36 Orchard Street
Through June 14, 2009
Photos: 16 Miles [more]