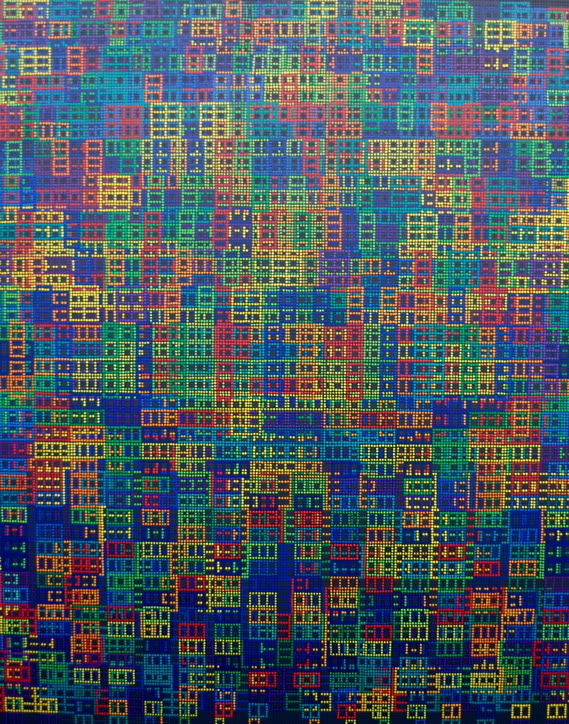 Xylor Jane,

N.D.E.

, at Canada. Photo: 16 Miles.
A moment of critical and matrimonial agreement
in New York art journalism arrived in print this week. Husband and wife Jerry Saltz and Roberta Smith championed Xylor Jane's show at Canada,
N.D.E.
(which, we learn from Smith's review, stands for Near Death Experience), in the pages of
New York
and
The New York Times
.
Saltz argues that Jane "combine[s] outsider art, secret code, channeling otherworldly spirits, and minimalist grids" to create paintings that are "mesmerizing, intelligent, and just this side of magical." Smith, on the other hand, focuses on the work's conceptual underpinnings: "Her systems add another wrinkle to the use of grids, progressions, and counting in modern art." She has the longer review and seals the better closing: "[H]er work reveals the miracle and the drudgery of art-making as well as the wonders of the human mind and its needs."
It's a smart show, splicing together ideas from Sol LeWitt, Bridget Riley, and On Kawara. As Smith emphasizes, the handmade qualities – the imperfections and smudges – humanize the rigid geometry and rigorous systems and make the paintings work. Each little point becomes a distinct moment in time. Accumulated together, they're signs of monumental concentration and commitment.