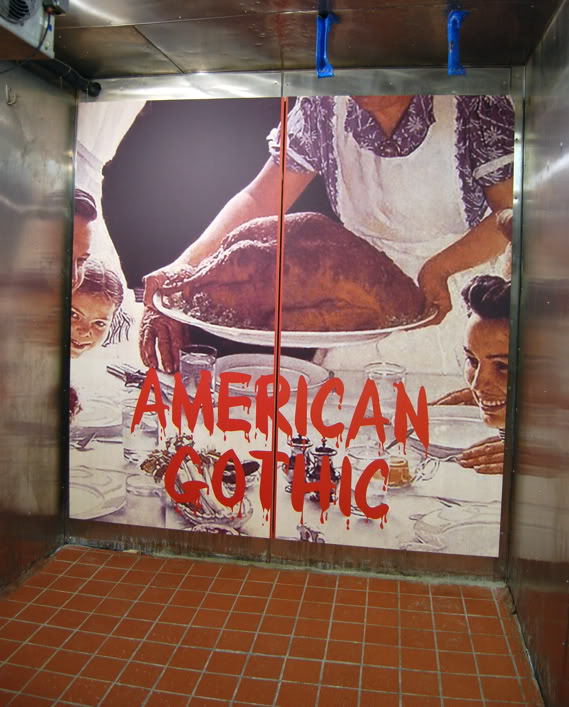 Installation views of Jonathan Horowitz, "Go Vegan!" at Gavin Brown's enterprise. Photos: 16 Miles [more]
Gavin Brown's new gallery still smells like its former occupant,
Pat LaFrieda Wholesale Meat Purveyors
(the famous supplier of meat for
Shake Shack
and
Minetta Tavern
). Ammonia, bleach, and minute hints of animal carcass waft through the old meat lockers, where Jonathan Horowitz has recreated his 2002 Greene Naftali show "Go Vegan!"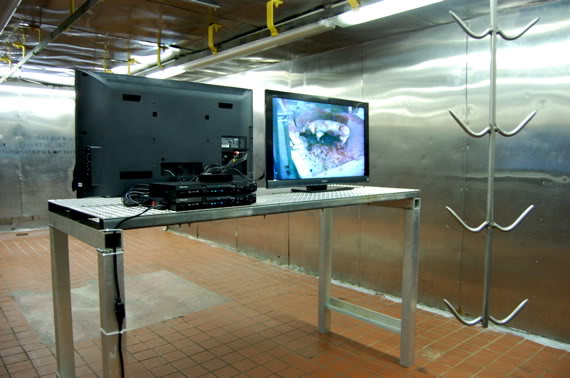 In the most brutal section of the show, Horowitz displays a meat hook and a video of a pig being slaughtered. Elsewhere, the artist has included more light-hearted propaganda, like pro-vegetarianism quotations from Linda and Paul McCartney and Albert Einstein, a funny Norman Rockwell image splattered with the words "AMERICAN GOTHIC," and adorable photographs of farm animals with their names spelled out in a font that appears constructed out of pieces of wood: "lamb," "poultry," etc.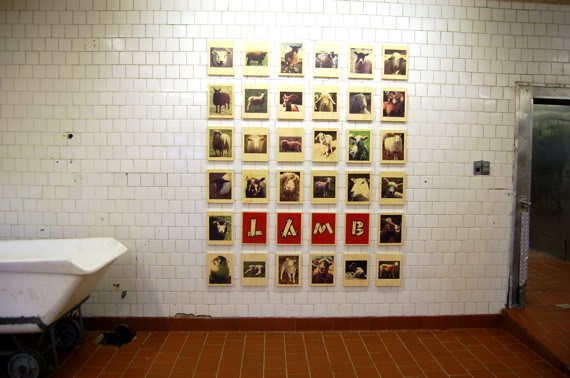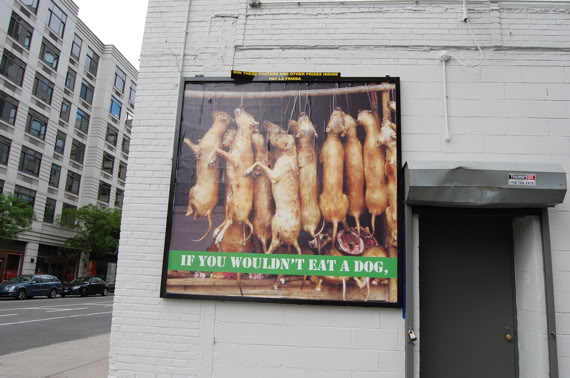 The posters outside are a little bit didactic, but Horowitz's general playfulness — the McCartney quotation, the cute photos, and the other charming poster (the third photograph below) — suggests that he's aware that aggressive agitprop won't win his cause many converts. However, providing delicious salad and coconut juice in room filled with the luscious smell of burning sage — a welcome contrast to the putrid mix of chemicals and meat in the other rooms — just might make a few people consider the eating style. I was convinced, at least temporarily.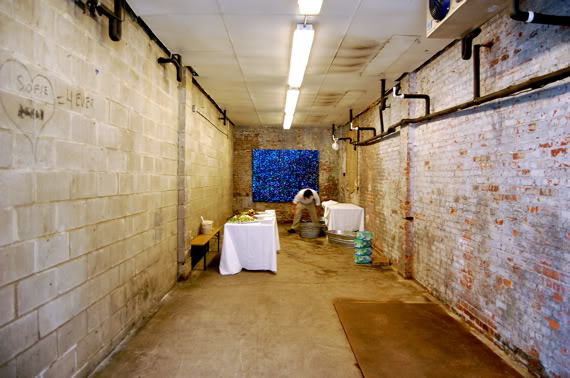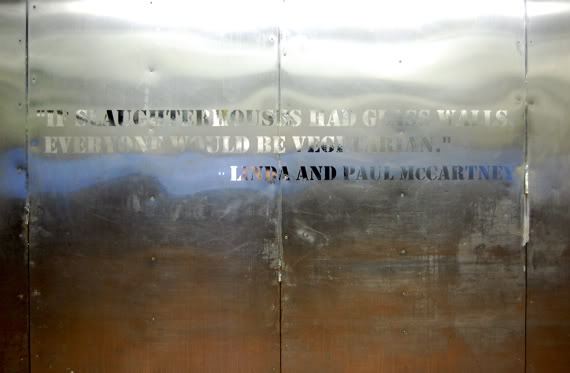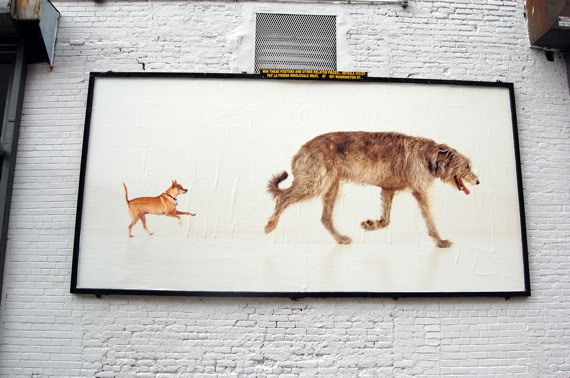 It's unclear how long Brown plans to keep the meat plant installed ("I don't want to be doing meat-cooler shows for the rest of my life,"
he tells Miranda Siegel
). Whether he keeps it or tears it out, though, he is going to have an absurd amount of space available.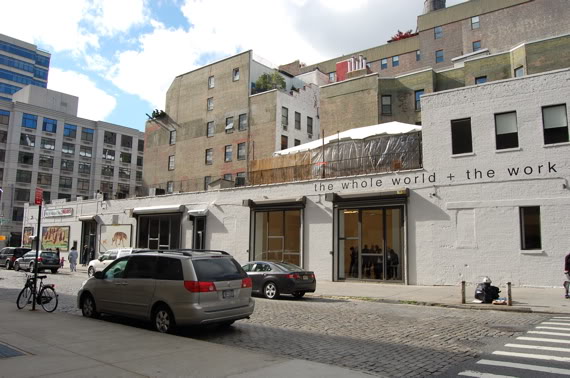 Jonathan Horowitz, "Go Vegan!"
Gavin Brown's enterprise
601 Washington Street
New York, New York
Through June 19, 2010